Get The Best Brisbane, AU Personalized Printed Tees & Warm Apparel For Students
by PRC Agency
PR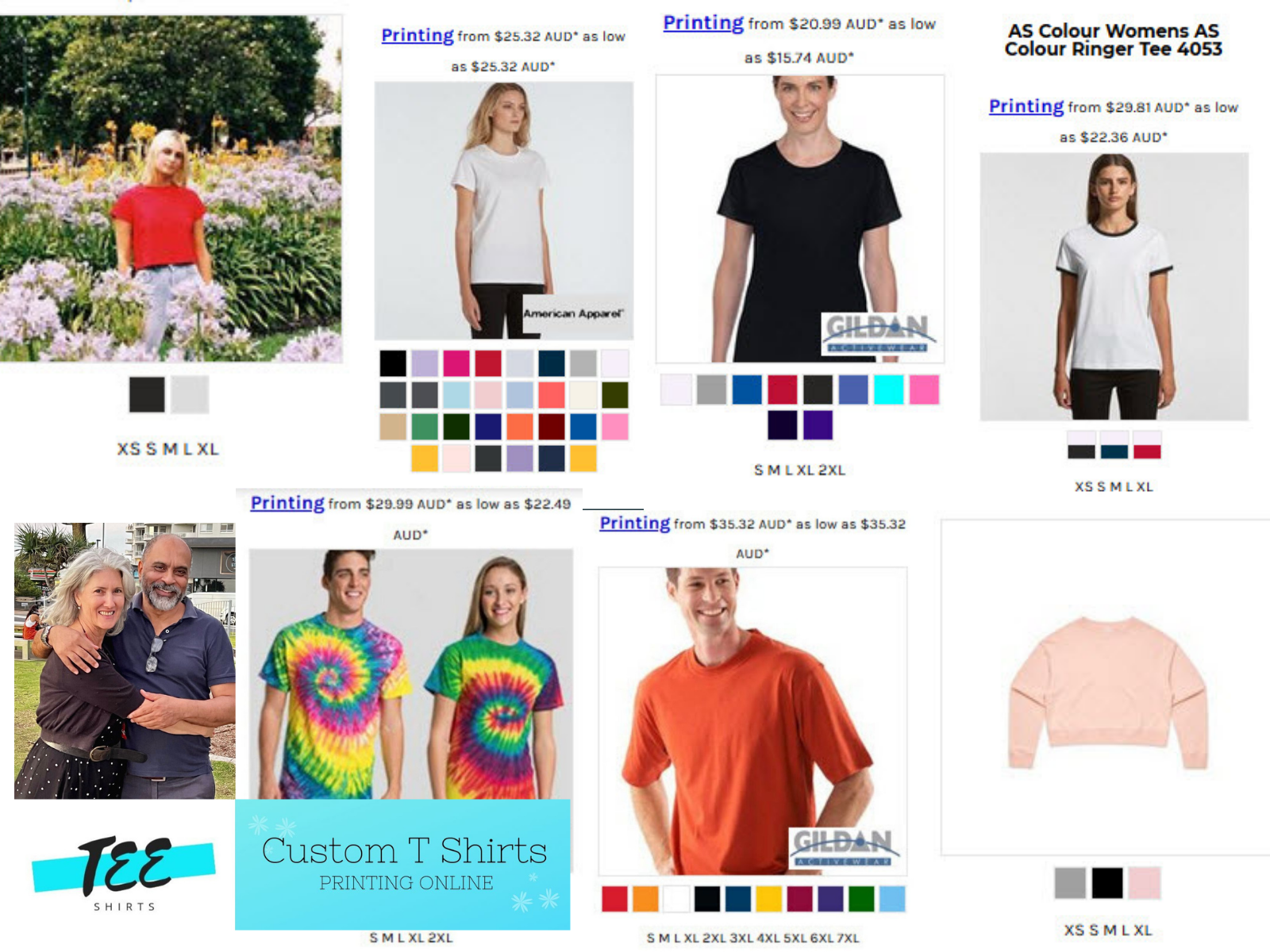 If you're going to wear a tee or a sweatshirt around town - and you are, even if you're a real alien just trying to blend in - why not display what you want?! Maybe it's just a cool surfing picture, or an image of your dog, or favourite lyrics: but it's yours, not the company's!
Custom T Shirt Printing Online, which stocks 100% cotton shirts from leading brands such as Gildan, AS Colour, and Next Level, offers custom printed tees, hoodies, and sweatshirts in time for the cooler winter weather. All apparel comes in a wide variety of sizes and colours.
Check them out at https://customtshirtprintingonline.com.au
The company, with factories in Brisbane and Melbourne, now sells heavier cotton winterwear that is ideal if you're a university student going to campus functions or someone who attends sporting events and other casual social meets. With no minimum quantity required for ordering, Custom T Shirt Printing Online can assist you if you experience trouble with the design and processing of orders - on your mobile phone, for example - and facilitate express orders for same-day delivery or pick-up.
While custom-designed T-shirts, hoodies, and sweatshirts are increasingly being used by companies - especially start-ups - as a branding tool for gaining visibility and attention, they have long been popular among students, concert-goers, and sports fans. Comfortable and cosy, hoodies and sweatshirts are an integral driver of the custom printed apparel market, which is expected to continue growing at nearly 10% annually over the next decade.
Custom T Shirt Printing Online offers a wide selection of padded hoodies and sweatshirts that will keep you warm, dry, and comfortable all the time. The range includes the Zip Hooded Sweatshirt, the AS Colour Women's Crop Hood, and Supply Hoods for men, women, and kids. The AS Crew Neck Colour Staple Men's Tee has also proven very popular.
The company's online designer helps you place your desired image and/or text onto your garment of choice for simple 3-step processing and ordering. Screen printing options are also offered and require a 20-piece minimum order for tees.
Standard printing takes up to 14 days, and same-day dispatch Monday through Friday is also possible. For orders processed before 10 a.m., you can pick up your item by 4:30 p.m. Rush delivery is also available and emergency service is provided after hours.
One customer commented: "Claude was so great to work with. I can't recommend him enough. He went above and beyond to ensure I received my printed singlets with a quick turnaround with great quality. He was really understanding and easy to work with. Thank you so much."
The idea that this shop "goes above and beyond" is an oft-repeated theme of its customers. Whatever you want - within reason! - they will take care of it for you.
Go to https://customtshirtprintingonline.com.au and indulge yourself - just start "designing" - ie. uploading! After all, you really should do something about all those photos on your phone you've never even looked at!
Sponsor Ads
Report this Page
Created on Jun 21st 2022 08:35. Viewed 121 times.
Comments
No comment, be the first to comment.