Get Freshly Roasted Colombian Coffee: Medium Roast Typica Beans EP Certified
by PRC Agency
PR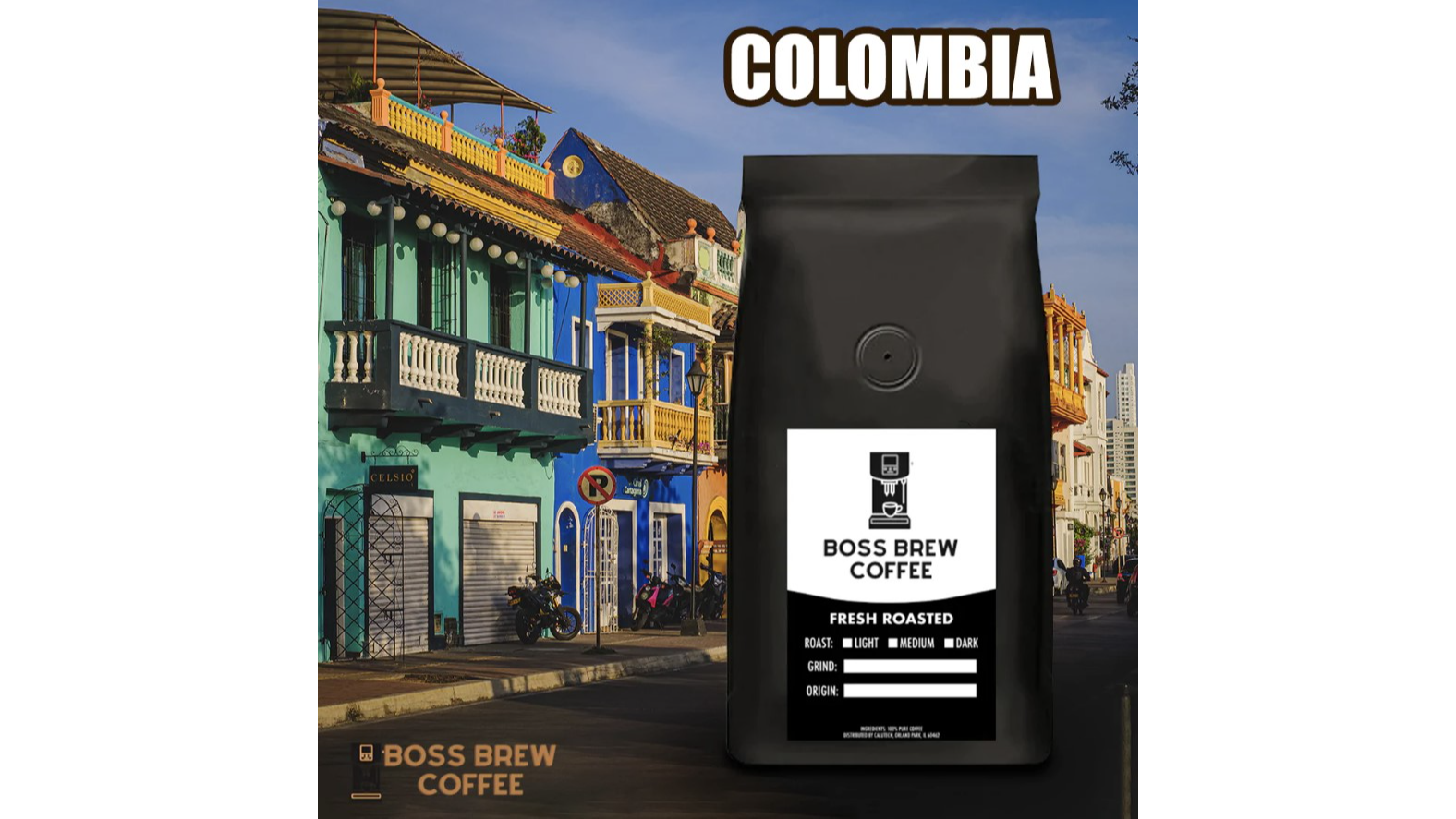 This may be remembered as the golden age for coffee lovers. Climate change has already brought down yields and forced growers to adapt - even a 1-degree temperature change has serious ramifications for the supply chain. So, always savor your morning - or evening! - brew!
Boss Brew Coffee has expanded its range of premium roasts with the introduction of a Colombian medium coffee with a dried orange, berry, and chocolate flavor profile. This roast features the Caturra subspecies of the Bourbon varietal, from the Typica plant - recognized for its smooth, well-balanced, and robust taste.
You can learn more at https://bossbrewcoffee.shop/products/colombia
The coffee products e-shop now ships this fresh Colombian, EP-certified roast, grown by smallholder farmers from Medellin, to customers nationwide. Cultivated at 1300-1500 meters and washed/dried in solar dryers to protect the coffee from rain, the Colombian roast is available as whole beans or standard grind for auto drip machines. To ensure optimal freshness, Boss Brew does not roast the coffee until after the consumer places an order.
Colombian coffee is considered to be among the best in the world - and as the world's second-largest Arabica producer, Colombia has developed a reputation for consistently exporting well-balanced, full-bodied, robust coffee. The country's climate and geography make it an ideal place for coffee growth, as the temperature, the elevation, and the nutritious volcanic soil are all beneficial to superior cultivation. Moreover, as Colombia is close to the equator, it gets two harvests a year - providing for year-round production and availability of fresh Colombian coffee. UNESCO has declared regions of Colombia as a world heritage site for its flavors featuring a combination of mellow acidity and rich caramel.
Boss Brew Coffee currently features 43 varieties of roasts, from Honduran Gourmet to Indonesian Bali Blue, as well as specialty and seasonal blends. The company's small batch Colombian, with its robust flavors, impressed one customer who commented: "I didn't think I'd be amazed by coffee, but here I am. No cream or sugar needed! Will order again." All of the coffee is guaranteed to be fresh when it arrives at your door within four days, since Boss Brew Coffee only roasts the beans after you place your order.
The company also sells coffee equipment for connoisseurs, like its small coffee bean direct-fire roasting machine, as well as an array of mug and flask coffee accessories.
One customer commented: "Awesome coffee and customer service is top notch. I recommend to any coffee drinker, Boss Brew Coffee. Love it."
It also makes for a perfect gift. There's really nothing quite like the rich aroma of freshly roasted coffee wafting through your home!
Go to https://bossbrewcoffee.shop/products/colombia and delight yourself - or someone you love - with the gift of delicious, fresh Colombian coffee!
Sponsor Ads
Report this Page
Created on Dec 5th 2022 22:13. Viewed 96 times.
Comments
No comment, be the first to comment.