Find out the Tips to Troubleshoot White Screen of Death
by Erica Terner
How To Resolve WordPress Error
Do you see your website turned to a large, white empty screen? Don't get tensed! You will get the solution of this problem in this article.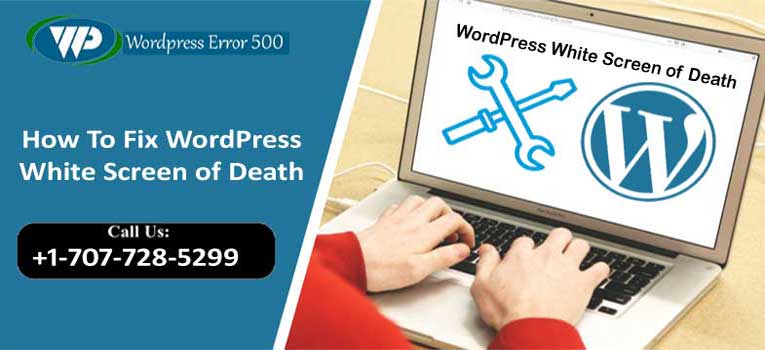 To start with, don't feel trapped; the error you are experiencing is commonly known as the WordPress White Screen of Death (WSoD). It might sound critical, but the fact is that it is also reparable
In this error, a white blank page appears on your website, which can problematic to inspect the main reason behind that. But if you try the following methods mentioned here, you will be able to fix this error by yourself
Check if your PHP memory is exhausted
Sometimes when the White screen of death visible on a few parts of your website, it gives you a sign that your website has exhausted the maximum PHP memory limit. It means that your website doesn't have enough PHP memory to load certain pages. The default limit set to 64MB, but sometimes duet to regular updates and adding a different page, it may exceed. In that case, you can increase PHP memory with the help of expert people. It is not a difficult task, and even you can do it yourself
Examine your theme
When themes are outdated or corrupted, then your site might suffer WSOD error. There may be a few themes that inaccurately coded or cause a disturbance with one or more of website themes. The issue also arrives due to updating and installation the theme, which is an incomplete or corrupt theme. Moreover, if you have done any editing to the themes functions.php file, it can also hit the error.
Fortunately, it is easy to inspect if your theme is resulting in the WSoD. You can do this by deactivating and reinstall the default theme in its place. You can go to the admin dashboard and navigate to the Appearance theme, replace your theme with a default WordPress theme.
Check your plugins
Just similar to the theme, you should also check your website plugins. Make sure that while updating, installing, or modifying any plugin or a new plugin, do you instantly face WSoD. Plugins are the major cause behind the white screen of death error. So if you have made such changes, then disable it instantly. If, after reloading the website, your site retrieve back to the normal mode, it means your plugins are the reason behind the error.
Apply the WordPress Debug mode
By applying earlier mentioned methods, if you haven't resolved the WsOD error, then you should use WordPress Debug mode, this is a tool which is already configured in every installation of WordPress. It is generally turned off because it is for testing requirements, but you can activate it any time, whenever you feel it is required for the website.
After activating debug mode, the error of log will be created at the time of site loading. The information will be highlighted straight on the page. It is suggested to conduct this process on your testing website first as the information collected through debug mode can be vulnerable. For instance, it may contain confidential information or describe the security failure. By doing this, you will be able to identify any error like WordPress Error 500, 404 error, white screen of death, etc. and solve it accordingly.
Summary
WordPress encounter several errors from time to time. But we may face the most annoying WordPress White Screen of Death error. This article is highlighting the reasons
and best possible methods of resolving WSoD error.
Sponsor Ads
Report this Page
Created on Mar 5th 2020 06:01. Viewed 314 times.
Comments
No comment, be the first to comment.