Atlanta Integrative Medicine Clinic: Holistic Approach To Digestive Disorders
by PRC Agency
PR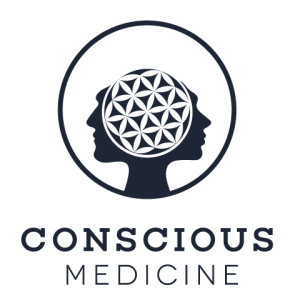 Does your doctor spend enough time with you to explain why you have certain symptoms that keep returning? Maybe they don't understand what is actually causing the symptoms. Book a consultation with Dr. Truc at Conscious Medicine for a more complete explanation.
Dr. Truc's new functional healthcare practice aims to uncover and treat the root causes of the health problems blocking your vitality. She will work with you to design a custom plan that will return you to optimal health.
Visit https://consciousmed.co for more information.
If you have not been able to restore your health through short appointments with your traditional doctor, you can now consult with Dr. Truc, who will spend enough time with you to discover the reasons you have health problems. Her patients have achieved success with Polycystic Ovarian Syndrome or PCOS, hypothyroidism, Hashimoto's disease, SIBO, gut health, and many more.
Dr. Truc explains that conventional medicine is generally based on the compartmentalization of the different organ systems of your body. In this model, doctors often treat symptoms without concern about why they occur.
She states, "One thing that is clear is that the interaction between our environments, our lifestyles, and our genetics is the primary driver of chronic disease. However, the model we have inherited is simply not built to address these interactions."
Her functional medicine program assesses your genetic, biochemical, and lifestyle factors to understand why you have particular symptoms. Treatment then can be directed to the underlying problem.
Dr. Truc's approach to healing combines the best of conventional medicine with functional medicine. This combination, which she calls the Conscious Healing Matrix, assesses your body, mind, and mind-body connection to customize the plan for your healing.
Treatment at Conscious Medicine in Duluth, GA is available to people in the greater Atlanta area, and to people throughout the United States through virtual consultations.
For more information about Conscious Medicine's protocol and how results are achieved through their virtual consultations, visit: https://consciousmed.co/i-medicine
Conscious Medicine promotes chronic disease prevention, natural holistic healing, functional nutrition, and integrative functional healthcare. 86% of Dr. Truc's patients report meaningful improvement in three months, and 75% reduce or eliminate their need for prescription medications.
This healthcare provider is considered an out-of-network provider. You can submit your receipts to your insurance and may be able to get up to 70% reimbursed.
A satisfied patient wrote, "I can't explain how valuable this was for me. Dr. Truc fixed every single problem I was experiencing."
Are you ready to take charge of your health? Book an appointment with Dr. Truc at 678-629-3833. You won't be sorry.
Or go to https://consciousmed.co/functional-medicine-atlanta for the information you need.
Sponsor Ads
Report this Page
Created on Jul 1st 2022 02:25. Viewed 68 times.
Comments
No comment, be the first to comment.