Aircraft Renter's Insurance Policies For Contract Pilots: Coverage & Cost Guide
by PRC Agency
PR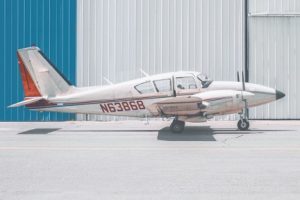 Have you ever wondered what insurance coverage you have from an FBO's insurance policy, or if you are protected in the event of passenger injury while chartering a plane? BWI Aviation Insurance is here to help with their report on aircraft renter's insurance, and why it's important to have if you pilot aircraft you don't own!
In the report, you will learn who should get aircraft renter's insurance, how much you should expect to pay for it, and what it covers.
Visit https://bwifly.com/aircraft-insurance/when-do-you-need-aircraft-renters-insurance for more information.
The report also informs you on the differences between aircraft renter's insurance and FBO insurance, and why you should be covered by both in order to fully protect yourself.
With the wide variety and coverage types of insurance available in aviation, it can often be confusing for you as a pilot to know what you need to ensure you are covered. Furthermore, as many aircraft owners and FBOs have insurance that only protects themselves, it's crucial that you make sure you have the right coverage for your own protection before flying. BWI Aviation Insurance's report helps you understand what aircraft renter's insurance is.
By providing their detailed overview, the aviation insurance providers make it easier for you to know if aircraft renter's insurance is right for your personal flight needs. This includes a comprehensive list of scenarios where it should be considered, such as when you are chartering or borrowing a plane, flying a plane as a contract pilot for its owner, or conducting a test flight.
The report also outlines the various situations that the insurance policy covers, including bodily injury and property damage. It also explains how you can choose to have optional coverage that includes physical damage that may be done to an aircraft in an accident.
With over 41 years of experience specializing in aviation insurance, BWI Aviation Insurance's team of experts has a deep understanding of the industry and its requirements. The company has also developed relationships with the leading Aviation Insurance Companies, allowing them to negotiate policies that are both cost-effective while comprehensively covering all of your needs.
If you are looking for more assistance in getting your aircraft renter's insurance, you can speak with one of the company's experts, who can also provide you with a quote based on your circumstances.
A spokesperson said, "Any time you are pilot in command of an airplane that you do not own, you should make sure that you have an aircraft renter's insurance policy in place to protect your liability exposure."
Learn if you need aircraft renter's insurance to protect yourself prior to take-off today!
For more information. You can visit https://bwifly.com/aircraft-insurance/when-do-you-need-aircraft-renters-insurance or you can call (800-666-4359)
Sponsor Ads
Report this Page
Created on Sep 21st 2022 02:21. Viewed 47 times.
Comments
No comment, be the first to comment.