Achieve Health Goals With Expert Nutrition & Fitness Coaching In Washington, DC
by PRC Agency
PR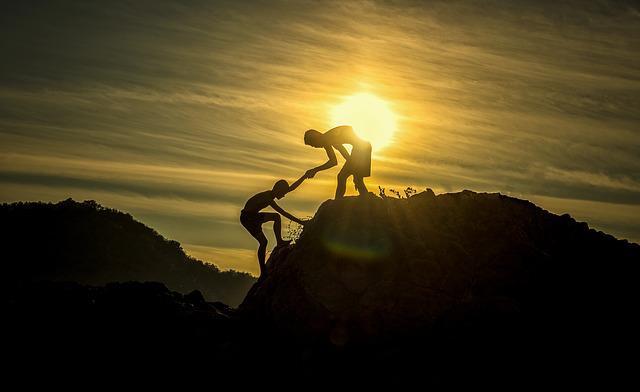 Life is too busy, the pandemic got in the way, there's no one to mind the kids. There may be many reasons why you aren't as healthy as you'd like. This professional health coaching program helps you set achievable goals, and keeps you accountable so you really do reach them.
Go to https://www.liveallgood.com for more information.
LiveAllGood Coaching has recognized that personal health and fitness became more challenging during the pandemic, and their professional programs are designed to provide you with the support you need. This isn't about crash diets or get fit quick schemes. It's about making lasting lifestyle changes that lead to a happier and healthier version of you.
If you're struggling to get into fitness, you certainly aren't alone. A recent survey conducted for Les Mills found that 61% of respondents said it was more difficult to exercise during the pandemic, with 51% saying that they now had difficulty returning to an exercise routine. Of those who don't currently exercise, 47% said they don't know where to begin. Sound familiar?
LiveAllGood Coaching aims to break the cycle, providing you with professional advice and encouragement that is based on your very own, achievable health plan. Consultants focus on changing your habits and mindsets, which the company believes can often play a role in limiting your ability to act for the better. Nutritional advice centers around eating natural foods, while your exercise program will be tailored to your own ability.
The company also recognizes some of the broader issues that emerged during the pandemic, such as mental health and career challenges. As a result, your health and wellbeing program can be incorporated into a more comprehensive coaching plan, covering areas such as career progression, money management, and relationships.
About LiveAllGood Coaching
LiveAllGood Coaching has developed its programs to complement the services provided by professional therapists. The company is a registered health and life coach with the Health Coach Institute, as well as being certified by the International Coach Federation, the Canadian Health Coach Alliance, and the Federation of Holistic Therapists (UK).
One local client stated: "I reflected on so many aspects I never thought about that were affecting my overall health goals. I also learned where my strengths were and really appreciated having the coach acknowledge my accomplishments, as well as hold me accountable."
Living a healthier life is within your reach, and LiveAllGood Coaching can help you every step of the way.
Take the first step today. Check out https://www.liveallgood.com so you can learn more.
Sponsor Ads
Report this Page
Created on Sep 1st 2022 02:28. Viewed 54 times.
Comments