7 essential items for your next camping trip
by Claire J.
Content Manager
Camping can be an inexpensive holiday and great way to take some time out. It's easy and fun to do. We've put together a list of 7 essential items to make your next camping trip even better.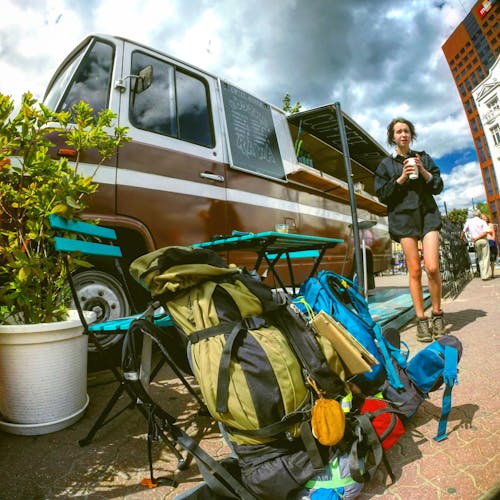 A good quality sleeping bag is a must
There are a lot of cheap and nasty sleeping bags around that might be fine for visiting nephews sleeping on the lounge room floor, but they're totally unsuitable for camping out and varying overnight temperatures. Buying a decent quality sleeping bag will keep you warm and comfortable and make camping much more enjoyable.
Have a camp mattress and proper pillow
Sleeping on bracken or the beach might sound kind of cool, but they get lumpy and hard real fast. A camp mattress not only irons out the bumps in the ground, a good camping mattress provides a layer of insulation between you and the ground. Additionally, a proper pillow can make all the difference to your sleep and your camping experience. Most people won't sleep well without a pillow raising and cushioning their head. You might think you will but it's no fun lying awake in the bush at 2.00am, unable to sleep, because you can't raise your head properly.
Get yourself a generator
It gets dark camping out at night and an inverter generator provides reliable light and energy for cooking, charging mobiles, and operates as a security blanket. You might be thinking about grilling sausages over an open fire but if there's a fire ban or rain, you could be down to eat trail mix for the duration. Generators are portable, reliable, and cheaper than you might expect. Taking one with you camping isn't about being soft, it's about having the security of a backup option if the weather or plans go haywire.
Bring a chair for each person
Much as sitting around the campfire on the ground sounds great, it begins to wear thin pretty quick for anyone aged over ten. A camp chair is a simple thing to take with you camping and it might not occur to first time campers, but it will make your camping trip much more enjoyable. Being able to sit around the fire at night in a chair, or read a book sitting in a comfy chair, is one hundred times better than having to sit on the ground.
Bring some light
You might be thinking that the night time campfire will provide all the light you'll need. Wrong. Campfire light is not good for much at all. If you've got yourself a generator, you'll be able to run some decent lighting once it gets dark. You need lighting to cook by and to move around. Wandering around in the dark in the bush is a safety hazard. It's also handy to have some torches. These are especially useful for the tent during the night, looking for things stowed away, and zipping up or unzipping tents and sleeping bags.
Get yourself a multipurpose tool
Those Swiss style army knifes are a life saver when camping. You can open a tin, crack the lid on a coldie, dig a splinter out of your hand, and unscrew and adjust the leg on your camp table. Multipurpose tools save space and can cater for a wide variety of unexpected camping contingencies. Sure, most cans these days have tabs attached to peel off the lids, but not all do and it would be just your luck to take along tab free cans and not a can opener!
Bring insect repellent
Mixing it with nature is great but it has its limits, especially at night. There is nothing worse than mosquitoes dive bombing when you are trying to sleep, and flies attacking you all day. Roll on repellent is available and it's good stuff. Personally, I'm a fan of the pump spray repellents as well. They let you give circling blowies a deterring squirt while you're cutting the sausages.
By being organised, properly planning, and getting the right gear, camping can be a really fun experience.
Whether you do it solo, with mates, or take the kids, taking these 7 essential items will give your next camping trip a kickstart.
Report this Page
Created on Jul 2nd 2019 22:00. Viewed 83 times.
Comments
No comment, be the first to comment.