6 Legal Considerations for Your E-Commerce Store
by Claire J.
Content Manager
Many businesses operate entirely online, or have an e-commerce store to accompany their brick-and-mortar retail space. However, there are several legal considerations for your e-commerce store, which are important to understand and address. This article will discuss them in further detail.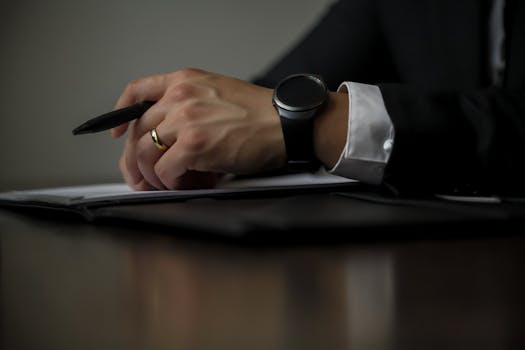 Business Structure
One of the first steps when starting your business is what legal structure you will operate under. This is an important decision because it will determine which entity:
is accountable for business bank accounts and contracts; and

owns domain names and intellectual property (IP).
The four most common legal structures in Australia for are:
company;

sole trader;

partnership; or

trust.
Company
A company structure is generally recommended for businesses because it limits your personal liability. It is also the most flexible structure for growth and investment.
Sole Trader or Partnership
Many business owners may start out as a sole trader or partnership because of the low set-up costs, however these structures mean you will be personally liable (and, in the case of a partnership, jointly and severally liable) for any debts incurred by the business.
Trust
A trust structure is generally not recommended for running a business. Profits cannot be kept in the trust for the business' growth because income must be distributed to avoid taxation at the highest marginal rate.
Business Model and Payment Processes
The amount of legal risk you are willing to take on will depend on your business model and, importantly, how money will flow between your business, any third-party providers and the customer.
Direct Sales E-Commerce Store
The simplest arrangement is a direct sales e-commerce store, where customers pay your business directly for a fixed price in order to receive a product or service. Your business should consider, in these circumstances, how to manage refunds and exchanges of products or services purchased.
Subscription Model
If you operate on a subscription model, where customers make regular payments for products or services, you will need to consider:
if the model will be tiered (different features for different payment amounts);

what happens when customers default on payments; and

how termination and cancellation of the subscription will be managed.
Marketplace
You could also operate as a marketplace that acts as a platform for a seller and a customer to have a direct relationship with each other. In this model, your business provides no goods or services other than the platform itself.
A key consideration for a marketplace is whether payment will pass directly between the buyer and seller, or if your business will hold the funds in escrow on their behalf (there is much more risk and liability for your business with the latter). Your business will also need to limit responsibility and include the appropriate indemnities relating to the supply of the goods or services by the seller.
Brand Protection
When customers come into contact with your e-commerce store online, your branding will be the first representation of your business they see. In the case of a business name, it is also what your customers will search to find your store.
A crucial way to protect your brand (and ensure your IP is a commercially valuable asset) is to register a trade mark for your business name, slogan or logo.
Trade mark registration will give you exclusive right to use your name, slogan or logo. Registration also prevents competitors from using a name, slogan or logo that is too similar to yours.
In order to successfully register a trade mark, your name or logo cannot be too descriptive or generic. It also cannot be the same, or deceptively similar, to a trade mark already registered. It is both commercially valuable for your business and strategically useful to have a business name that is distinctive and unique.
Online Reviews
Your e-commerce store may allow customers to post comments and reviews about their buyer experience with your store.
If your business does allow reviews, you need to consider how you will manage them. If you do not remove false reviews, you may be in breach of the Australian Consumer Law.
In determining whether any reviews could be false or impartial, you should consider whether:
the reviewer received an incentive for posting a positive or negative review;

that relationship needs to be disclosed;

the reviewer has actually tried the product or service; and

the reviewer is the seller or service provider themselves.
Direct Marketing
Email and SMS messages have become common ways for e-commerce businesses to market to current and prospective customers. It can be an effective strategy to keep customers engaged.
E-commerce stores will often use the contact details supplied by customers for use in their marketing campaigns.
When engaging in email or SMS marketing, you must ensure your practices comply with the Spam Act 2003 (Cth).
You must ensure that you have:
the recipient's consent to send them marketing material (this can be express or inferred);

identified your business and how recipients can contact you; and

indicated how to unsubscribe to marketing communications.
Online Legal Documents
One of the most important legal considerations for your e-commerce store is the necessary legal agreements. The three key agreements you will need are:
Terms and Conditions
Your terms and conditions will set out how:
customers will use your store;

your business model operates; and

payment processes and account registration will work.
They should also account for:
the legal relationships created;

how you will handle reviews or feedback by customers; and

how your business deals with refunds and exchanges.
They should also appropriately limit your liability.
Terms of Use
Your website's terms of use will govern how members of the public use and access your website. It will also address the protection of your IP on the website and include any necessary disclaimers.
Privacy Policy
When customers are engaging with, and buying through, your store, you will likely be collecting their personal information. You should have a privacy policy to set out to customers the collection, storage and use of their information, including if and how you will use their contact details for marketing purposes.
Key Takeaways
It can be daunting to think about the legal considerations for your e-commerce store. However, there are a few key steps you can take to make it manageable and strategic:
establish an appropriate business structure and business model;

getting on the front foot with brand protection;

have a strategy to deal with online reviews; and

implement a few key legal documents to help your marketing efforts.
If you need assistance with any of the legal considerations for your e-commerce store, get in touch with LegalVision's e-commerce lawyers on 1300 544 755.
Report this Page
Created on May 14th 2018 02:00. Viewed 123 times.
Comments
No comment, be the first to comment.