3 Cool Palaces To Explore In Udaipur This Summer
by Shruti Sharma
Content Curator
Udaipur is going to be bundles of fun, with many vacationers planning on cool palace adventures in summer months starting from June through August. People are going to be flying in from all around the country to check out India's historical landmarks and even picking out the perfect palace for a destination wedding in Udaipur.
Lucky for you, some palaces are still running as of today. They're converted into luxury hotels but have still maintained their original charm and hospitality. They offer a unique look into India's past by restoring much of the palace in its original shape. You should book these spots quickly, before they run out of reservation space.
City Palace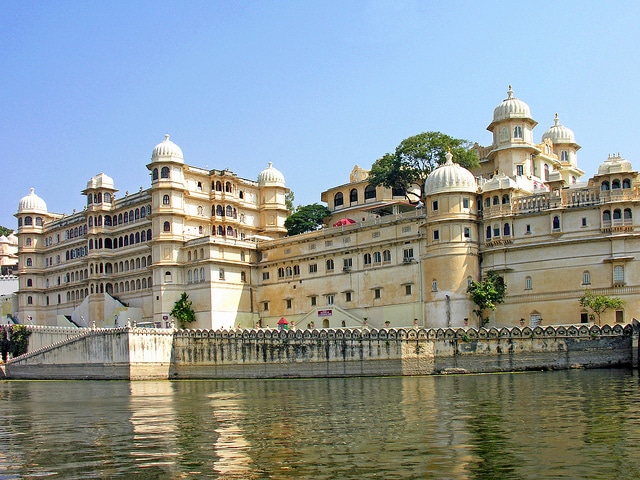 City Palace is definitely one of the coolest palaces in Udaipur. It has rich history, and the guides here are some of the most knowledgeable ones in the city. You can witness local art, ancient sculptures and paintings that go far back in time. Everything is restored to the best of their ability, as you get immersed deeper and deeper. It's one of the biggest palaces in Rajasthan and served as a strategic vantage point for many generations. Built in 1559, it is set on the banks of Pichola Lake. You can enjoy a great view and some picturesque points all across the palace.
The LaLiT Laxmi Vilas Palace Udaipur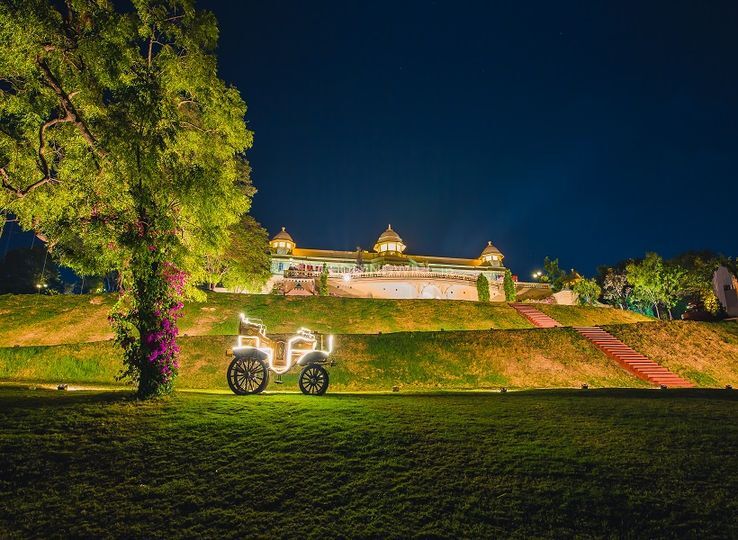 If you want to enjoy luxury at its finest, then nothing comes close to The LaLiT Laxmi Vilas Palace Udaipur. It's a top Udaipur hotel, and attracts celebrities and entrepreneurs from across the globe. The hotel itself is a living breathing throwback to Indian hospitality and treating all guests as royalty. Located on a hilltop amongst the Aravalli hills, it has more than 50 rooms across wide spaces throughout the property. It's also considered to be one of the top venues to host a destination wedding in Udaipur.
Sajjan Garh
Sajjan Garh Palace is one of the less popular hidden gems in Udaipur, and definitely worth the short drive there. It's a gorgeous palace with an interesting background as to why it was constructed. It was built in the late 19th century by Maharana Sajjan Singh, to be utilised as an astronomical centre. The view from the top is amazing, and there are wonderful tour-guides for every visitor that comes here. There is even a spectacular wildlife sanctuary within the property, giving guests a brilliant view of the wildlife of the region. This place was often the perfect spot to visit during the monsoons and is popular among photographers and frequent travellers.
Report this Page
Created on Jul 9th 2018 03:25. Viewed 114 times.
Comments
No comment, be the first to comment.