Your Health Records Need Better Technological Support
by Sync MD
Electronic Health Record App
The healthcare industry is already a busy line of business. Every day, millions of patients in the country fill emergency and waiting rooms to seek medical attention. The only thing in these rooms that is as consistent as the steady flow of patients is the barrage problems that arise from flawed data collection and retention systems.
Reliable EHR platforms
where both the patient and medical professional can work side-by-side could have saved more hours that could've saved more lives. Technology made lives easier for people in the public and private sectors, can it do the same for the healthcare industry?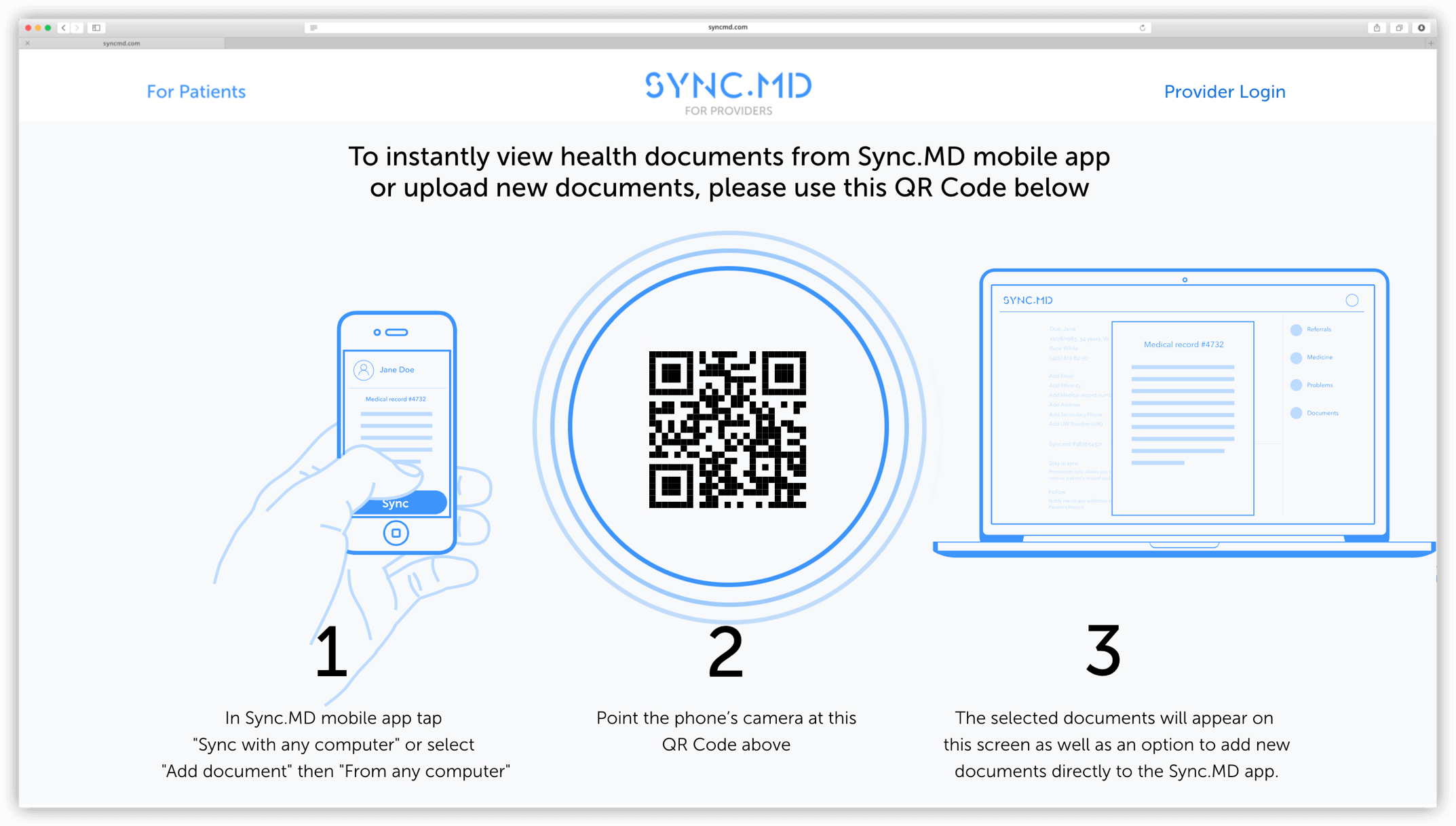 How Technology Made Life Easier


The proper and excellent utilization of technology has helped mankind in a lot of ways. Technology took us to the moon, created a global community where everyone can connect with everybody, and so much more.
In the healthcare industry, you would often see doctors and other medical professionals carrying tablets everywhere they go. Most of these people utilize software that is designed for other corporate purposes. They have to make do with what is readily available for them because the healthcare platform specially designed for doctors isn't doing them any good.
Relatively speaking, these existing business organization platforms made the lives of medical professionals easier. And some doctors even prefer it more than healthcare platforms. For one, it offers a more secure data collection and retention infrastructure.
The Security Question, Answered


Medical information is quite sensitive because it contains information that is considered to be very personal. How then can healthcare apps ensure the safety of sensitive information such as a patient's medical history?
The answer, for medical and information tech specialists behind SyncMD, is to create a secure yet user-focused technological infrastructure specially designed for the healthcare industry. Not a lot of
mobile apps for medical professionals
can say that they can provide the same for their users. SyncMD's approach is to start from scratch, to address problems in data security as it comes.
The Challenge Is The Motivation


Maintaining data security for patients' health records will not be easy, but the challenge is the motivation for the team behind SyncMD. The transition from hard to soft copies will be arduous, but so were a lot of technological evolutions.
Technology made life easier because it was used in the most innovative of ways. Your health records need the same kind of upgrade from technology. Imagine the time and lives it can save.
Sponsor Ads
Report this Page
Created on Oct 29th 2019 22:56. Viewed 266 times.
Comments
No comment, be the first to comment.