Will the green screen be replaced by XR Stage led wall? we are witnessing a transformation from green screen to the led wall for video production on film and television sets; virtual production can create a living and dynamic background. Are you interested in this new technology because of its simple construction and affordable cost? Extended Reality (XR) is a cutting-edge technology for cinema, television, and live events.
Within studio environments, XR enables production teams to deliver Augmented and Mixed Reality. Mixed Reality (MR) combines camera tracking and real-time rendering to produce an immersive virtual world that can be seen in real-time on set and captured in-camera. MR allows actors to be immersed in a virtual environment by using high-resolution LED panels or projection surfaces in the room. The material on these panels may be created in real time, presented from the camera's point of view, thanks to camera tracking technology.
Virtual production, as the name implies, is the use of technologies generated from virtual reality and gaming to create shots for television and movies. It employs the same setup as our XR studio, but instead of events, the virtual settings may be utilized for filmmaking.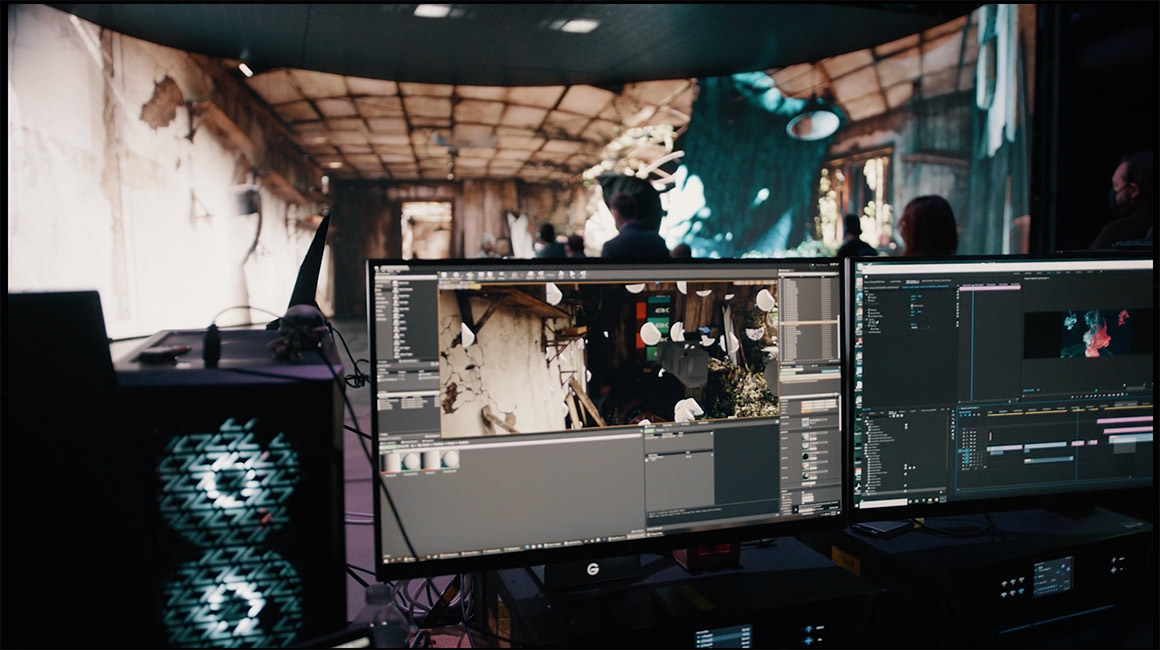 What is XR and how does it work?
Extended Reality is abbreviated as XR. It's a step forward from augmented reality to virtual reality. The technique of expanding the virtual set beyond the LED volume is referred to as XR. A volume, or cave, made of LED tiles can be found in an XR studio. The Immersive XR stage takes over where the physical stage ends, producing an extended reality setting that provides spectators with a dynamic experience. These images depict scenes produced with real-time generative software or gaming engines like Notch or Unreal Engine. . This technology allows the material on these screens to be dynamically generated from the camera's perspective. As a result, our material travels with the camera.


Why choose Immersive XR Stage led wall?
A Production That Is Truly Immersive.

Content changes in real-time Seamless camera tracking and switching.

There is no color key or spill.

Cost-effective and secure.
1. Truly Immersive Production.
Developing rich virtual environments that immerse talent in the environment purpose of MR is to give broadcasters and production firms an alive and immersive production environment so that they may generate more appealing content and make faster creative decisions during the production process. MR enables the construction of multi-purpose studio settings, with the complete system adaptable to any sort of programming and any camera arrangement.
2. Content changes in real-time Seamless camera tracking and switching
DPS and camera operators can readily view and explore the environment in the camera thanks to LED displays' realistic reflections and refractions, allowing for a faster workflow. In a sense, you're conducting post-production in pre-production. On the screen, you can plan your shots and see precisely what you want.
3There is no color key or spill.
There are many shortcomings of the traditional chromo key technology, such as the rendering of the image is not real enough and high cost for the post-production and personnel. The XR stage perfectly solved these issues. Virtual production eliminates the need for chroma keying in postproduction The XR stage enables significantly faster camera tracking system calibration than the typical green screen. The significantly improve the efficiency of setting up the scenario across several sessions.
4. Cost-effective and secure.
All sorts of scenarios may be generated with the XR stage without having to travel to different locations or attempting to locate them. Filming using an LED volume in a studio reduces the number of locations needed in production, saving money on hiring costs at different sites. When it comes to social distancing and covid-19, a virtual environment is a safe way to keep the cast and crew safe in a controlled atmosphere. With fewer people on set, it's simpler to social distance and covid-test staff.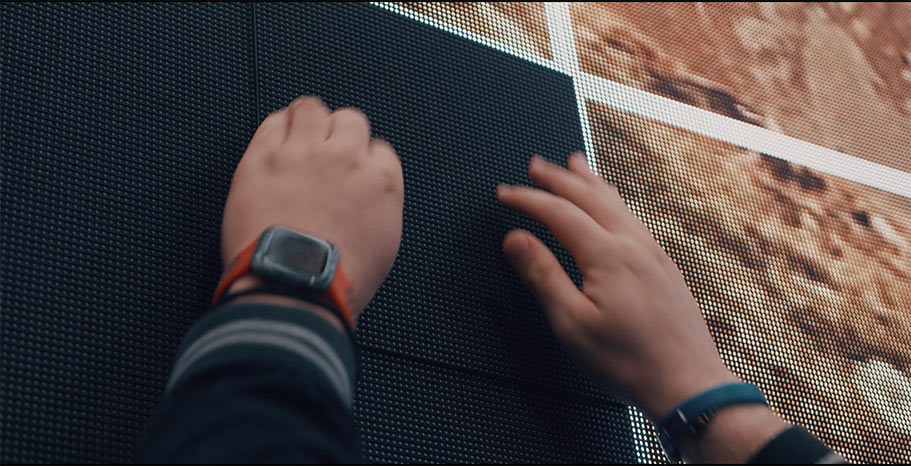 Build A XR Stage led wall
Building an LED panel is not difficult, but building one with the quality and dependability expected by media and filmmakers is a different story. There is no ready-to-use virtual production system available. Building one necessitates extensive knowledge and expertise with all of the features and elements involved. There's a lot more to LED screens than meets the eye.
Multiple Applications
"A
single led
screen
with
several
functions."
The
fundamental
aim
is
to
build
fewer
devices
overall
by
allowing
a
single
unit
to
do
many
jobs. LED Poster, LED wall rental, led dance floor and XR stage led wall