What The Common Commercial Window Cleaning Mistakes To Be Avoided?
by Eva Spenser
Innovation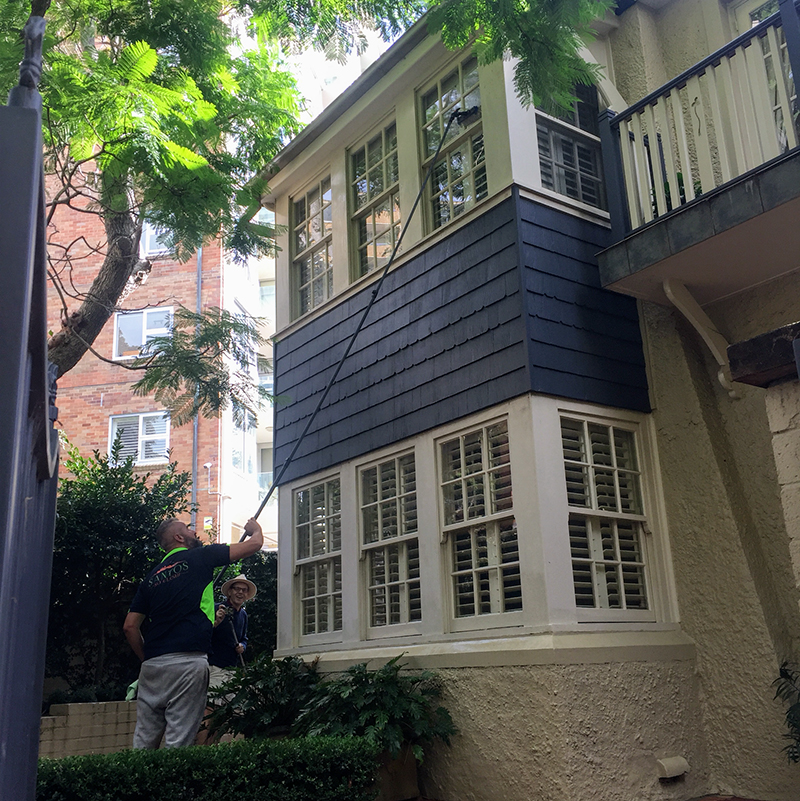 People tend to ignore cleaning the windows of their commercial properties. Even if they clean them, they do so once in a blue moon. What's the result? The entire commercial property takes a shabby look and when you, at last, decide to take on the windows, it takes longer to clean them up, and you end up paying a hefty sum for that. Since this write up is all about the mistakes of commercial window cleaning, we started with the most common mistake of not indulging in periodic commercial window cleaning. However, this is just one of many errors that people commit. Here is a sneak peek into them.
Not Removing the deposits before the cleaning
This is a very common mistake that originates out of ignorance. Before you clean up the windows, you must remove the superficial deposits like dried up birds' dropping, and other unwanted stuff that has accumulated. Cleaning windows, but leaving these deposits behind is a mistake and will do no good to the look and feel of the windows. In fact, it will defeat the very purpose of the windows cleaning efforts. That is the reason when a professional commercial window cleaning service provider in Sydney would scrap off the deposits carefully with appropriate tools and then start off with the cleaning.
Using the wrong tools and materials for cleaning
One has to be extremely cautious when it comes to cleaning commercial windows. Using wrong materials and cleaning agents will not only make the cleaning imperfect, falling short of bringing in that glistening effect on the glass panes but might damage them. For instance, using lint-based clothes and newspapers are strict NO-NOL when it comes to cleaning window panes. They will not only leave wiping marks on the glass, but the roughness of these materials may damage the glass surfaces. Also, using certain harsh cleaning agents rich in chemicals might be detrimental to the glass.
Therefore, putting stakes on a quality commercial window cleaning company in Sydney will make all the difference, as they will use the appropriate tools and cleaning agents for all-inclusive cleaning of the glass.
Cleaning the windows on bright sunny days
You need to clean windows in appropriate weather conditions. For instance, if you clean them on bright sunny days and that also when the sun is blazing will all its barrels, the soapy water you might be using will dry up a bit too fast before you can wipe them off, thus leaving marks on the glass panes. Thus, professionals, in an attempt to avoid these smudge marks, would do the cleaning on cloudy days or in the evening when the sun has tamed down or early in the morning before the sun is at its 'best' in terms of heat and brightness!!
Cleaning too many windows at a time
Cleaning windows is an intricate process and thus, takes time! Therefore, taking on too many windows at a time may result in hurrying through the job, which will result in incomplete and imperfect cleaning, Thus, it is important to put stakes on a professional window cleaning company in Gladesville. The professionals you hire will be experienced and trained to carry out the cleaning much faster and the use of appropriate tools and techniques will help in a better quality of cleaning. They will take into account the number of windows to be cleaned and will set a pace of work and a period, which will enable them to put equal emphasis on each window they clean within that time frame.
Thus you see, you need to avoid these mistakes while cleaning commercial windows and for doing so, the best step for you is to hire a reputed commercial window cleaning company.
Author Resource Box:
The author is the owner of a commercial window cleaning company in Sydney. The author is a specialist and is also an avid blogger.
Sponsor Ads
Report this Page
Created on Sep 3rd 2020 02:13. Viewed 179 times.
Comments
No comment, be the first to comment.