What is The Role of Influencer Advertising in Digital Marketing?
by Ldrs Group
LDRS GROUP
If you are looking for an alternative to social media marketing then look no further than influencer advertising that gives amazing results within a short time.
Influencer Marketing Companies are new age advertising agencies whose job is slightly different from the traditional marketers. The new age marketing is centered around influencers that are like celebrities on social media.
To understand influencer advertising, you have to go through the emergence of influencers and study their role in the present-day digital media. Once you understand their role, you will understand their value in digital marketing.
Who is an influencer?
The person could be anybody but he/she would be a social media enthusiast and the person would have a large following. He/she would have influence on a large number of social media users and this number could be in millions. So, when you have a person with millions of followers ready to say a few good things about your business, you can rest assured of success.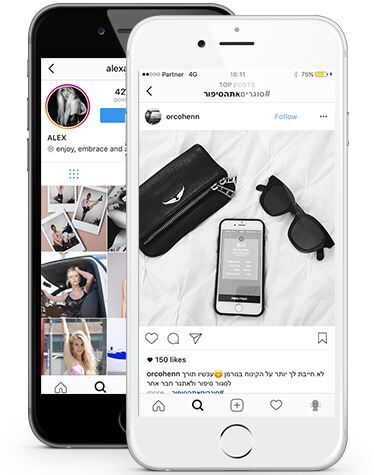 The influencer will mention your business in his/her content like videos. His/her followers will see the content and a maximum number of the followers will visit your site. And you can see the results within a day or even an hour of the content going viral.
Let's simplify the influencer marketing
What you do with the social media profile of your business? Your objective is to make as many followers as you can so that whenever you make a post, you have viewers to see that post. Also, you try adding targeted people in your followers. But hiring an influencer gives you access to a huge number of customers.
The advantage of influencer marketing is that it is quick, reliable and affordable. You only need paying to an influencer and reap the benefits of his popularity and labor. The person will take the responsibility of adding more followers and creating interesting videos to market your brand. And if you don't get expected results, you can switch your influencer.
Could I find an influencer?
Yes, you can as they are available in every platform including Instagram, TikTok and Pinterest. Also, you can negotiate a business deal with the person. For example, you can pay him for content or for hours or for clicks or views. You are free to make any arrangement that you are comfortable with. But it is better to hire an ad agency for the job.
How would an agency find an influencer?
You will be surprised to know that influencers work closely with ad agencies. They get business from marketing companies. If you approach an ad agency for help, it will find the right person and negotiate and monitor the project.
For example, if you want to Find Instagram Influencers, you can ask your ad agency to work on Instagram. It will suggest a number of persons you can work with and close the deal with the best person. Also, the ad agency will assign the job to the influencer and monitor the progress.
You can take full advantage of influencer advertising only when you have an experienced ad agency to support. The ad agency will locate influencers and leave you free from the job of marketing.
Sponsor Ads
Report this Page
Created on Jun 26th 2020 00:05. Viewed 266 times.
Comments
No comment, be the first to comment.