WHAT CAN WE STREAM ON SOCIAL MEDIA?
by Dorano V.
Professional PR since 2010
Social media streaming has become more popular in the recent years. Streaming is the sharing of the video content in compressed form. There are various Social Media platforms which are offering this feature of streaming where first we have to record the video and directly it gets displayed on to the site without getting saved in the hard drive of the device. And this has started an era where users can see their favorite celebrities, entertainers and people they admire live on the Media platform. Let us first know which social media platforms are offering the feature of streaming.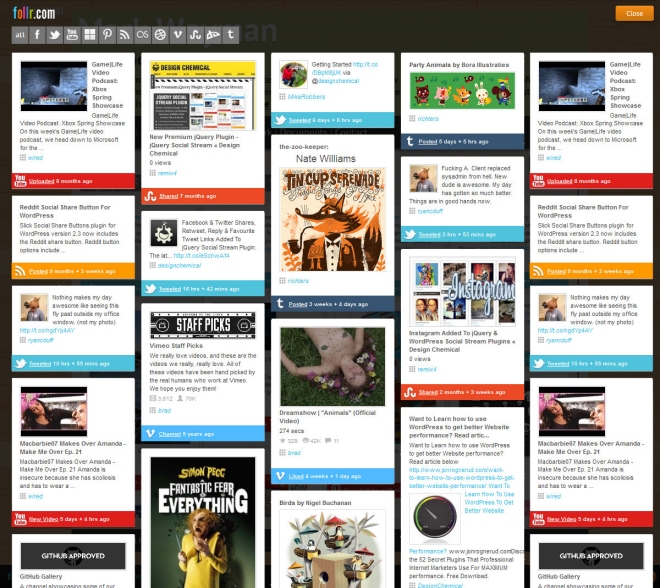 1: Social Networking Sites: These are the sites to interact with different people. And the sites which are offering the Streaming option are facebook and twitter, twitter has also launched a site named periscope which is especially a site to stream live. And this feature has gained more popularity here and celebrities and business people are endorsing their brands with live streaming. Even the news channels like BBC are using the bbc live streaming option on facebook to reach out to their users and to get news to their target market in real time. 2: Media Sharing Networks: Instagram and YouTube are such media sharing networks which are offering the streaming option to their users. Previously, only pictures and edited videos used to be shared on these platforms but now live streaming option is also their where the reality is depicted and genuine content can be seen.
There are many advantages that social media streaming provides to both the users and to the people who are trying to advertise for their brand on Social Media. It is explained further:
Business effect of Streaming: Users or the potential customers or clients get to know about the product and the company details, whereas the businessman can advertise their product without any marketing cost spent. Even for a beginner who does not have money for the marketing, can simple stream live on Social Sites and advertise their products to the customers. All it desire is unique content that can give you an upper hand over your competitors. You can attract more customers by providing them promo codes or gifts, everyone love gifts, isn't it? So, all these simple tactics can be used on these sites and with no branding cost required. Social media streaming has completely changed the way company strategize their search for desired customers.
WHAT CAN WE STREAM ON SOCIAL MEDIA?
Well, there are no restrictions on what you can share in streaming on Social platforms. Though, the content should be interesting and should not bore the audience. Whether you are a business owner or an entertainer you should just try to keep the audience intact with your content. Some of the examples of what can we stream are listed below:
An interview: If you are a journalist and you are interviewing a famous politician or anyone then you stream live on Social Media. It will be interesting to see the live reactions of the people and it will look more genuine and more people will take interest to watch it. A story or standup comedy: If you an entertainer, then you can go live on Social Media platform and tell your story or do standup comedy. As there are billions of users of these social media sites, so it will give you more popularity if your content is interesting. Stream news: BBC live streaming on Facebook is a great example where news can be streamed online. If you see an interesting event going on in your surroundings then you can spread it with the help of streaming.
Concerts or events: If you attending a concert of a famous celebrity or a wedding then you go live and stream the event on Social media sites.
Every time you stream online you should benefit not just yourself but also the people who are viewing your posts. You should be able to engage the audience with your content. The only thing that one should remember before streaming on social media sites is to be unique, whether you want to get famous or you want to advertise your product, you should be unique. If you will show the audience the same thing that others are showing then no one will take an interest. Streaming on social media is going to get more famous in coming years. So, don't miss out and start using it and build an engaging audience for your business.
Sponsor Ads
Report this Page
Created on Jan 15th 2020 15:51. Viewed 108 times.
Comments
No comment, be the first to comment.