Various types of posture correcting clothes and their benefits
by Allan K.
Internet Specialist
Have you ever had back or lower back problems? Then you also know how painful it can be. It is something that can bother you both at work and at home.
The lifestyle of many leads to a poorer posture. Sedentary work in front of the computer is one of the culprits, but also text messages where you constantly look down is a problem.
The good news is that pain relief can be achieved through simple back exercises and posture correcting clothes. With a combination of these you achieve a good effect.
Over time, posture clothing creates a situation where the new correct posture dispels the pain, with clothes that you can wear everywhere, both when you work, shop or are in the gym.
What is posture correcting clothes?
Not everyone can find the time for back exercises in a busy day, and for this group, posture-correcting clothes are an obvious option.
There are many chores in everyday life that shift the focus from an optimal posture, and here a posture-correcting backrest help to increase body awareness, and maintain the correct posture.
The backrest help to straighten your back and give you an improved posture. The clothes also help prevent future back problems, in addition to relieving pain and tension right now.
The clothes can be used in everyday situations, whether you are sedentary or physically active. It is possible to perform all daily chores exactly as you are used to.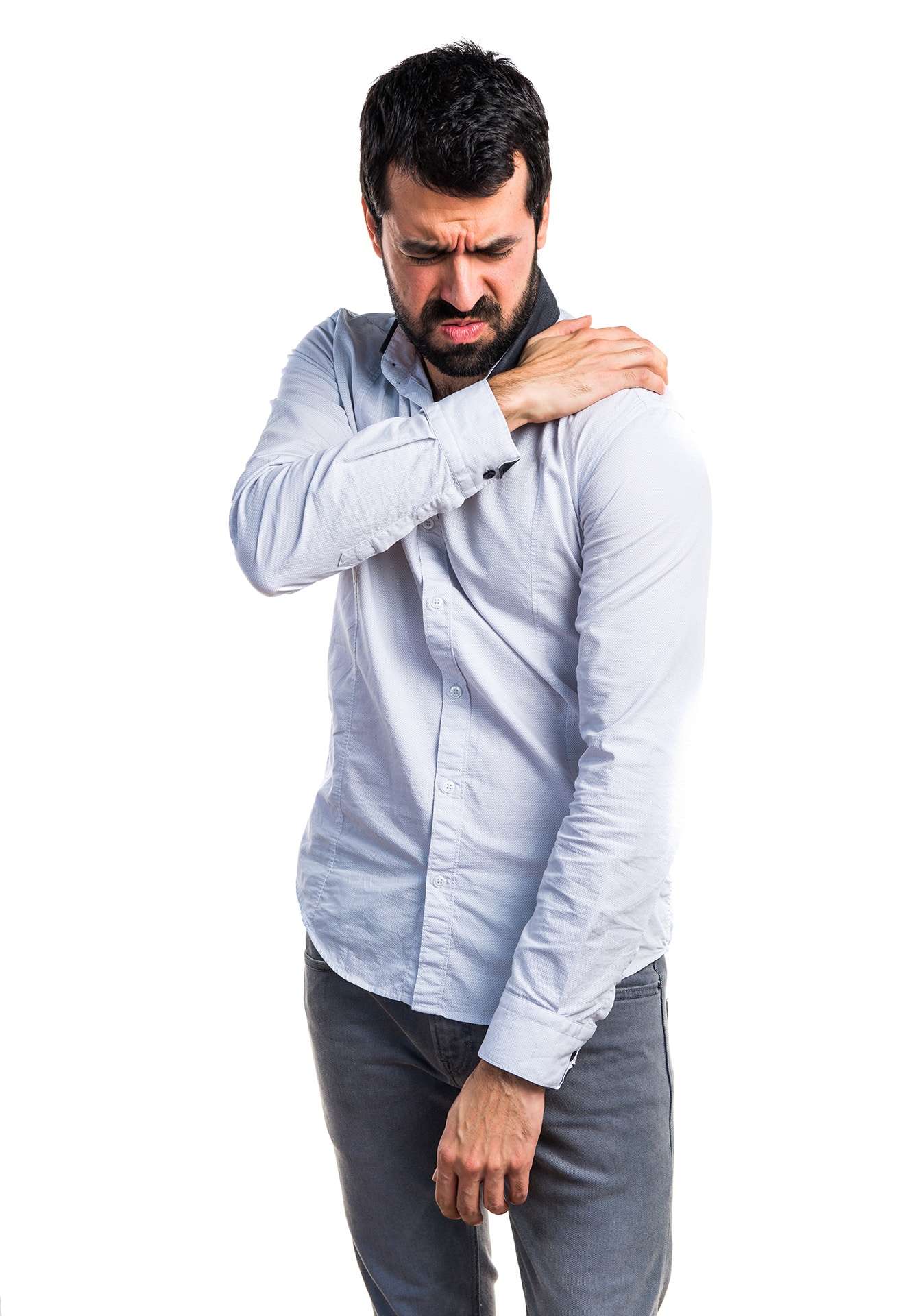 Do posture-correcting clothes work?
The big question, of course, is whether the clothes have a measurable effect. Is pain significantly reduced, and does one achieve a noticeably better posture and thereby an improved life? Many studies suggest this, and the feedback is that most people experience an immediate effect.
Most users report an immediate effect and noticeable change, and you can see for yourself by looking in the mirror with your clothes on. After a few days of use you will feel more relaxed with less pain, and after a few weeks of use the effect will be significant.
How do posture-correcting clothes work?
The clothes work by influencing the posture. You go from a more sunken attitude to a right attitude. This straightens the back and prevents inappropriate patterns in everyday life, during hard physical work, or sedentary work in the office.
Technically, the posture correcting clothes work by pulling the shoulders into place via elastic bands. Then the muscles are stimulated, the blood circulation increases and a form of muscle memory occurs. This means that even without the clothes, you can maintain the newfound posture and straight back.
Most clothing is based on Kinesio technology. The technology is widespread among athletes who have made use of kinesiology for many decades in the form of Kinesiotape. Kinesio works by activating the muscles and thereby increasing blood circulation.
Different types of posture correcting clothes – Advantages and disadvantages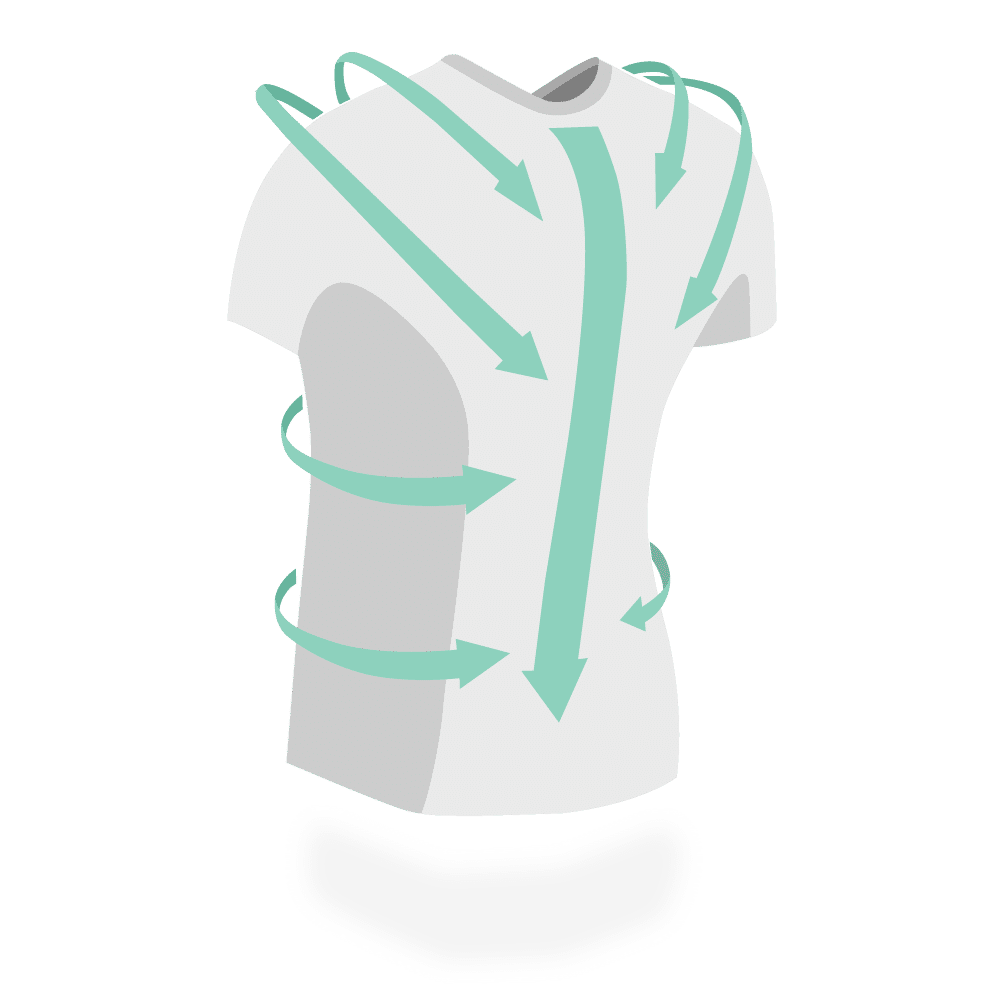 Posture-correcting clothing can be worn by everyone, but not everyone needs the same type of clothing. There are many different types of clothes, all of which are designed to help the body adopt an optimal posture as well as activate the muscles and increase blood circulation.
The posture correcting t-shirt
Many people see the posture shirt as the best back support for women and men, and there are good reasons for that. It is easy to carry and supports well around the entire back muscles.
The shirt stimulates and activates the muscle groups in the back and promotes blood circulation. The intention is to give the body a form of memory to "remember" the right posture, and thereby position itself correctly.
If you perform very sedentary work, it ensures that you do not "hang" over the desk, which is otherwise very common during the working day. It is also very useful during physical exercise such as fitness training as well as many forms of physical work.
A relieving lumbar belt
If you have pain and tension in your back, a lumbar belt can be an obvious option. A lumbar belt provides relief and stabilizes the back in everyday life.
A lumbar support is a belt or corset that supports up around the lumbar region and the lower back. The belt counteracts the collapses in posture that are often seen in back pain.
Most lumbar belts have built-in straps that regulate the amount of support, and you can therefore adjust the support according to your daily activities.
When choosing your lumbar support, be aware that it should provide adequate and optimal support, and not impede mobility.
The above is only a brief description of the pros and cons of posture clothing, and there are several types of clothing that are not mentioned in this article.
However, we hope that with this article you have gained a good overview of the possibilities with posture correcting clothes.
Sponsor Ads
Report this Page
Created on Dec 25th 2020 05:15. Viewed 123 times.
Comments
No comment, be the first to comment.