Use of Photoshop in Architecture And Interior Designing With Examples
by Ravi Bhadauria
ADMEC Multimedia Institute
Adobe Photoshop is a program that allows you to edit many different types of images, from photographs to original drawings and artwork. Photoshop is used by a variety of creative professionals in a variety of ways. It's all about understanding how to use the software tools to achieve your desired effect.
Although it's mainly a picture editing and enhancing the program, Photoshop has lots of features that work for interior designers as well as architects. Filters, renderings, and transformation tools can improve your presentations, improve your visual communication, and bring your design ideas to life.
Photoshop for Interior Design as well as Architecture-- An Expert Criterion of Presentation
Making use of a mix of CAD software application as well as Photoshop, you could produce effective business presentations and also establish your layout tasks to a specialist level.
The software is fully compatible with your current design tools, whether you're using AutoCAD to produce 2D drawings, or SketchUp to create 3D models. Both programs allow you to save your files as PDFs or JPEGs, enabling you to edit and render your concepts with Photoshop.
If you're an interior designer or an architect, Photoshop can help you to create:
Professionally executed and composed presentation boards
Rendered Visuals, Floor plans, Elevations and Section drawings produced either by hand or via another CAD software such as SketchUp
Adding textures and colors in plan rendering, you can give a nice look to your plan
As similar to architects it provides ease to interior designers too.
Making use of Photoshop, you could produce an effective task or business presentation
Interior items like chair, bed, table, as well as cabinet, can be included the layout tasks; they could develop cutouts of important items making use of Photoshop.
Beautiful and artistic digital paintings can be created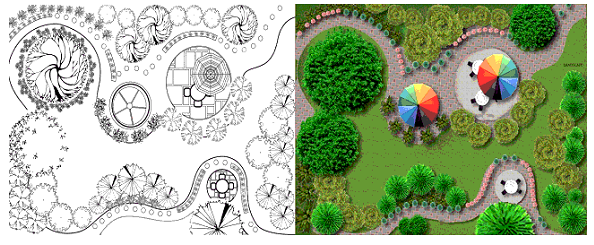 Image 1: Plan Rendering Project in Photoshop
Image 2: Matte painting done to develop an architectural visualization scene

Image 3: With the help of Photoshop, architects can add effects like day and night, sunset and in any stage.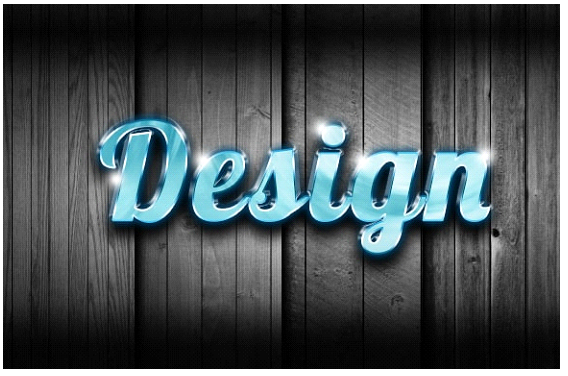 Image 4: Text impacts could additionally be made in Photoshop which is likewise a component which supplies a much better take a look at the projector discussions.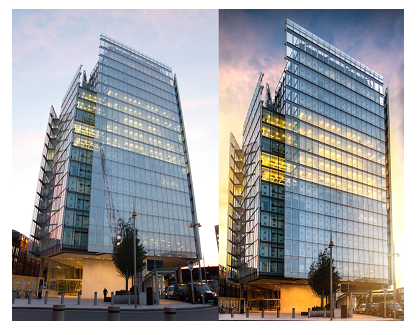 Image 5: Retouching of Building

Image 6: Rendering Designs
All the pictures shown above are intended to demonstrate the skills and knowledge required for you to understand how Photoshop can be used in an interior design context.
Even if you prefer to draw your visuals by hand, Photoshop can still be useful. For instance, if you've created and rendered your perspective drawings without using CAD software, //you can use Photoshop to accentuate and enhance your visuals. You can add lighting effects to give an idea of depth, tone, and shade.
Adobe Photoshop is a powerful industry-leading software used for pixel-based image creation and image manipulation, used by many professional photographers and designers. It is of utmost importance that interior designers and architects should learn how to use Photoshop's powerful tools to cut out objects from their backgrounds, clean up images, learn basic techniques to add depth to your hand drawn plans, or any CAD generated JPEG image using colors.
Photoshop is widely used by architects and interior designers to design beautiful plan renderings, day to night effects, making the environment, text effects. Learn
Photoshop courses for architects.
Your abilities are important. Invest in on your own as well as stand apart from the others by understanding Photoshop. To know more about
photoshop courses for interior designers
, join
CAD Training institute
to match your skills to expert levels. For further information about our professional courses or schedule a free demo for a particular course, get in touch with our career counselor at 9911-782-350.
Sponsor Ads
Report this Page
Created on Sep 13th 2018 01:43. Viewed 510 times.
Comments
No comment, be the first to comment.