US Adjustable Tricycle Helps Parkinson's Patients With Easy Mobility Solutions
by PRC Agency
PR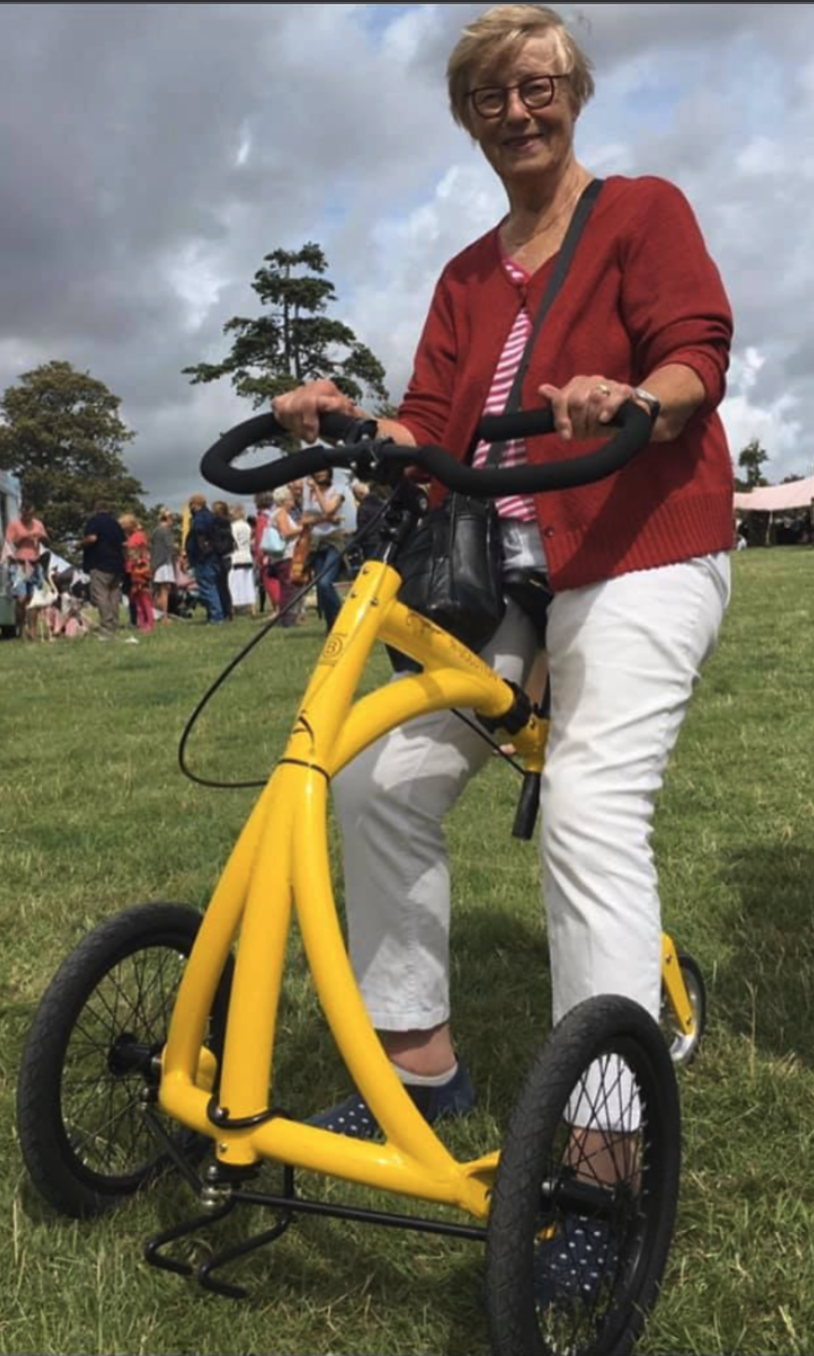 As we get older, we come to the realisation that it's the simple things that are the most important in our lives. Taking a leisurely stroll with friends and family is an incredibly powerful way to maintain a high level of physical and mental well-being. Unfortunately, many people are deprived of this great joy because they aren't able to move as well as they once could. Thankfully, this doesn't have to be the case.
Alinker manufactures and sells a self-propelled walking device that gives you the chance to overcome a range of mobility challenges and maintain an active lifestyle. The device is fitted with an adjustable saddle and handlebars so that it can be reconfigured to your specific requirements and preferences.
If you're keen to find out more about this great device, head over to https://www.thealinker.com
The Alinker walking assistance tricycle provides you with the opportunity to maintain access to community and a healthy lifestyle. The device can be used by individuals afflicted with a range of conditions including Multiple Sclerosis (MS), Parkinson's, Muscular Dystrophy, Cerebral Palsy, and Rheumatoid Arthritis. The versatility and robustness of the device make it suitable for a vast range of different use cases.
Researchers have started to gain a more comprehensive understanding of how an individual's mobility and lifestyle habits relate to feelings of social isolation. A scientific journal published the results of a large study that concluded that there is an inverse relationship between an individual's objective level of physical activity and feelings of loneliness. According to the CDC website, feelings of isolation increase the likelihood of an individual suffering from a stroke, heart attack, or obesity.
The company has created three different device ownership options in a bid to make it as accessible to as many people as possible. If you register your device on the company website then you will receive a 24-month warranty on the product. If you decide that the device isn't suitable for you then you will receive a full refund if the device is returned to the company within 30 days of the purchase date. Along with serving the North American market, the company also ships to countries including Australia, South Africa, and the UK.
The Alinker device was created by BE Alink, a Dutch designer who found himself motivated by the physical and emotional difficulties experienced by his aging and rapidly deteriorating mother.
One product testimonial reads: "I love that within just two weeks of using the Alinker consistently, I feel like it is a natural extension of my daily life and I feel so secure using it. With the Alinker my world has expanded greatly. I can't imagine life without it now."
Nobody should have to accept being stuck indoors all day, every day. Although customers are advised that the device may feel slightly alien to begin with, it has the potential to provide you with a whole new lease of life. Join the thousands of others who are using this device to regain their autonomy.
If you're keen to purchase one of these great products, go to https://www.thealinker.com and get yours today!
Sponsor Ads
Report this Page
Created on Sep 16th 2022 04:37. Viewed 85 times.
Comments
No comment, be the first to comment.