Understand your options: Lendzero breaks down 10 Types of Business Financing
by PRC Agency
PR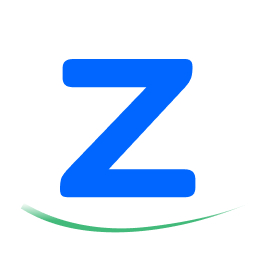 Unless your business can meet all its financial needs without breaking a sweat, you'll want to access capital through external financing at some point. Besides, even large and successful businesses sometimes seek capital infusions to meet long-term and short-term financial obligations.
Most people naturally picture loans when thinking about business financing. But typical business loans are just one of the many ways you can fund a business. Entrepreneurs have dozens of financing solutions at their disposal, all with wildly different terms, structures, pros, and cons. The only trick is finding the best financing option for your business or need.
But first, let's get the basics out of the way.
Business financing basics
Small business financing comes in three main flavors: debt, equity, and non-debt financing:
Debt financing
The lender loans you some money, and you have to pay it back with interest within the agreed period. Traditional bank loans, SBA loans, mortgages, equipment loans, lines of credit, and business credit cards all fall under debt-based financing.
Equity financing
A lender or investor gives you money in exchange for shares, ownership, or equity in the business.
Non-debt funds
Non-debt funds are any capital injections that you don't have to pay back at all. These could be personal savings, sponsorships, contributions, donations, or grants. Many entrepreneurs fund their businesses themselves using personal savings, earnings from other jobs, and contributions from friends and family without taking on any debt. This is known as bootstrapping.
While bootstrapping is an admirable funding approach, it's not always sustainable in the long run. Bootstrapping can stall business growth by limiting the cash flow to what the owner or the business itself can manage to keep in circulation.
The top 10 financing options for small and medium-sized businesses:
1. SBA loans
The U.S. Small Business Administration (SBA) is an independent federal government agency whose purpose is to assist, support, and protect the interests of small business owners across the country. It does so through education and training, voicing small business policies, government contracting, and, crucially, financing. 
2. Traditional bank loans
These are the typical business loans you get from banks and other financial institutions. Unfortunately, it can be difficult for SMBs to access such loans due to the strict requirements imposed by banks. For instance, your business has to have good credit, a long operation history, enough collateral, healthy cash flow, and a low debt-to-income ratio to qualify for a bank loan.
3. Merchant cash advance
In this scenario, the lender extends a lump-sum amount upfront, and the borrower repays the loan by offering a percentage of their sales. The lender can either take a cut of debit/credit card sales or make periodic withdrawals from the borrower's bank account as repayment.
Cash advances are a quick and easy way to get funding. Plus, the requirements and repayment terms are very flexible (depending on the lender). But they can be expensive, and those frequent repayment deductions can seriously hurt the business's cash flow.
4. Asset financing
You can leverage asset financing to purchase high-value business resources such as cars, equipment, machinery, and land. Alternatively, you can pledge the existing assets as collateral to get a business loan. Asset financing is a broad term covering various asset-based funding solutions such as Hire purchase, Equipment lease, Contract hire, Finance/capital lease, Operating lease, Asset refinance.
Many entrepreneurs go for asset financing to spread out the cost of expensive purchases and avoid straining the business's cash flow. It's also a low-risk way of purchasing high-maintenance and depreciative assets.
5. Business credit cards
Business credit cards are much like personal credit cards, except they have business-friendly terms, limits, reporting, and perks. They provide the business with a low-interest revolving line of credit it can use to keep the lights on.
6. Commercial mortgage loans
Commercial real estate or mortgage loans are used to finance the purchase, development, or construction of an income-generating property. It could be an office building, convenience store, hotel, parking lot — you name it. You can also borrow a business loan against your commercial pr
Sponsor Ads
Report this Page
Created on Aug 10th 2022 17:25. Viewed 131 times.
Comments
No comment, be the first to comment.