Types of Packing Materials
by John Pido
Best in Programming
To ensure that your cargo reaches its destination, it must be packed properly. There should be no empty spaces between components. The choice of packing materials also matters – especially when you're transporting fragile components. The ideal material used to pack your cargo is durable, functional and protects the product until it reaches the other end. So, here are some of the most common types of material used.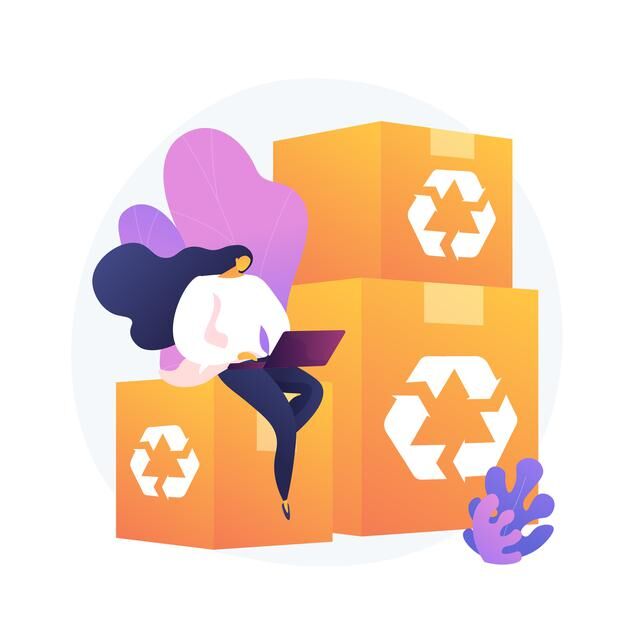 Cardboard
Cardboard is probably the most commonly used material for packing. Cardboard is used to pack almost everything. It is a popular material because of the durability offered, its budget friendly nature and versatility. Cardboard can be used in the form of boxes of corrugated sheets. The boxes can be as small as ring boxes and as large as big moving boxes. The corrugated sheets are usually used to wrap oddly-shaped products. They may also be used to separate individual pieces within a cardboard box. For example, when packing bottles, cardboard sheets can be used to create a grid that holds the bottles in place and keeps them from hitting each other.
Plastic Film
Stretch wrap or shrink foil is another popular material used to pack cargo. This is typically used as a layer over the cardboard. The foil gets its name from the elasticity offered. When tightly pressed around a package it keeps the wrapping from opening up and essentially seals the package. Stretch foil may be used around individual cartons as well as to hold multiple packages together. In the case of shrink wrap, heat is also needed. In this case, the foil is wrapped around the product and heat is then applied to shrink seal the plastic.
Paper
Paper is easy to work with, inexpensive and bio degradable. This makes it very popular amongst all the options available for packing materials. However, it is on the delicate side and thus used mostly as stuffing or to pack products that need to be transported very short distances. Paper bags are mostly used only by retail outlets. The common types of paper used for packing cargo include bleached kraft paper, crepe paper, brown paper, newsprint and oil paper. Each type of paper has its own qualities that lends itself to making it a good material for packing. For example, because of its crushability and low cost, newsprint is often used as stuffing. On the other hand, oil paper is waterproof and thus ideal for packing substances with a risk of corrosion.
Styrofoam
When it comes to packing fragile items, packers must ensure that the product does not move in transit. This is where stuffing materials become important. Styrofoam is a popular choice. It is lightweight, durable and can be filled into the tightest spaces. Styrofoam can be used in the form of sheets or foam chips. It can also be used to create custom shapes that frame products and hold them in place. One of the disadvantages of using this material is the fact that it is not very eco-friendly.
Bubble Wrap
Bubble wrap refers to a plastic sheet that sandwiches air in the form of small bubbles. It is typically available in the form of a roll and can be cut to custom lengths. The material is flexible and can be used to wrap products of all shapes and sizes. The air pockets also help protect the product and keep it from being damaged. While the plastic itself is non-biodegradable, bubble wrap can be reused multiple times. In some cases, bubble wrap may also be used a s a layer within paper envelopes as a buffer.
Foam Sheets
Foam sheets are available in a variety of thicknesses. The thicker the sheet, the stronger it is but also the harder it is to mold around a package. Foam sheets are often used by packers since they are shockproof and protect the cargo from scratches. They may be used to protect fragile items like mirrors as well as large pieces of furniture. Foam sheets are also elastic and hence act as the perfect buffer between a cardboard carton and a crate.
Choosing the right packing materials can be critical to the safe transportation of your cargo. That said, it is also important to be able to use the material correctly. Hence, it is best to allow professionals to do their job and take care of your packing needs.
Sponsor Ads
Report this Page
Created on Mar 10th 2021 04:54. Viewed 261 times.
Comments
No comment, be the first to comment.