Treat Sleep Apnea With FDA-Approved Oral Appliance Therapy In Ladera Ranch
by PRC Agency
PR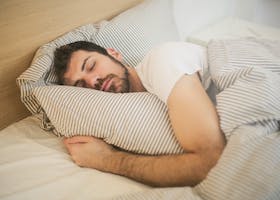 Have you ever heard the one about the comfortable face mask?
No...no, I didn't either, but I keep on hoping.
Maybe someday someone will invent a face mask that's actually comfortable enough to sleep in or a magic pill that cures obstructive sleep apnea (OSA), but if you'll excuse the phrase, I'm not holding my breath.
This isn't to say that CPAP doesn't work. It can be a literal lifesaver - but only when it's used regularly. Discomfort, sinus issues, and trouble falling asleep with the machine running are just a few of the many reasons that people don't follow through with CPAP or even consider using it in the first place.
Experts have estimated that up to 30% of Americans suffer from OSA. While CPAP may be the only option in some severe cases, there's another option that can help them breathe freely through the night, without being tethered to a humming machine: oral appliance therapy (OAT).
These CPAP alternatives are the specialty of experts like Dr. Angham (Ann) Abdulla at the Laguna Hills Center for Sleep Apnea & CPAP Intolerance. Dr. Abdulla is an American Board of Dental Sleep Medicine (ABDSM) Diplomate and specialist in both sleep apnea and TMJ. Her center offers a full range of services relating to sleep apnea, TMJ disorders, and holistic dentistry.
Continuous Positive Airway Pressure, or CPAP, is a traditional sleep apnea treatment that is effective for correcting the medical condition, but often leads to other client complaints, such as discomfort, sinus issues, and trouble falling asleep. The new treatments offer several strategies for achieving similar results, without requiring an uncomfortable mask or the constant hum of the electrical device.
One of the most effective new treatments is oral appliance therapy (OAT), which uses wearable devices similar to the mouthguards worn by athletes to reposition the patient's mouth while they sleep. Dr. Abdulla custom fits these devices for each patient, using one of several techniques to position their tongue, teeth, and lips to ensure that their airway remains clear overnight.
OAT is fully FDA-approved and can be used as either a part- or full-time alternative to CPAP. The appliances are less invasive, easily portable, and precisely fit to ensure maximum effectiveness.
The right device for you will depend on your unique situation. A specialty clinic like the Laguna Hills Center for Sleep Apnea & CPAP Intolerance has access to innovative diagnostic tools to help pinpoint the problem and find the best solution. For instance, a nasal function study using an Eccovision Acoustic Rhinometer measures the airflow through each nostril individually, helping the medical team to determine if there are any blockages or obstructions, or if any other factors could be affecting the client's oxygen intake.
Here's what one satisfied patient had to say about their experience at the Laguna Hills Center for Sleep Apnea & CPAP Intolerance: "I had to get a new sleep device for obstructive sleep apnea, and Dr. Abdulla recommended the Panthera. It's amazing, super light, and worth the money. Dr. Abdulla's calm, reassuring nature makes every visit a pleasant one."
If you, or someone you love, is suffering from CPAP -I mean, from sleep apnea - just give Dr. Abdulla a call. She'll help you to find a solution that works.
More information about CPAP-free sleep apnea treatments for patients from Laguna Beach to Irvine to Mission Viejo can be found at https://www.getoffcpap.com.
Laguna Hills Center for Sleep Apnea & CPAP Intolerance 24953 Paseo De Valencia #26b, , Laguna Hills, CA 92653, United States Website https://www.getoffcpap.com/
Sponsor Ads
Report this Page
Created on Feb 8th 2023 15:36. Viewed 74 times.
Comments
No comment, be the first to comment.