Top Natural Skin Brand's Skin Perfecting Vitamin C Serum Can Improve Wrinkles
by PRC Agency
PR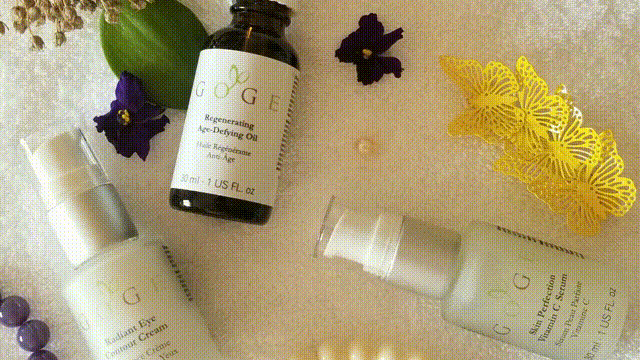 There's no denying it, getting older does nothing for your skin. Everything starts to sag, grow dull, and dark spots appear - but it doesn't have to be that way. You might not be able to prevent getting older, but you can take care of your skin with high-end products that have great results - like those from GOGE Lifestyle.
The brand offers a range of natural, premium products developed for quality and effectiveness. Skin Perfection Vitamin C Serum is suitable for sensitive, dry and mature skin and can improve your fine lines and irregular complexion.
Go to https://www.gogelifestyle.com for more information.
GOGE Lifestyle's entire range is eco-conscious and not tested on animals. What's more, its products do not use harmful chemicals or additives such as parabens, alcohol, silicone, sulfates, or chemical preservatives.
Across the collection, you can select from products most suited to your skincare issues, with many items focusing on improving the youthfulness of the skin, preventing and treating discoloration and pigmentation, and keeping skin exfoliated, hydrated and well-cleansed - all without stripping the natural oils from your skin or damaging its barrier. Though the range is high-end and long-lasting, you'll find everything is surprisingly affordable, since GOGE keeps costs down with minimal packaging and lets the quality of its products speak for itself.
The brand's Skin Perfection Vitamin C Serum has been specially developed to suit the anti-aging needs of oily, dry, mature and sensitive skin and uses a combination of potent natural ingredients. The light serum formula contains a stabilized Vitamin C Complex, which is known for its key role in improving collagen production in the skin and has been found effective for maintaining your skin's elasticity.
GOGE Lifestyle's serum is enriched with hydrating and moisturizing ingredients, including Sodium Hyaluronate (a form of hyaluronic acid) and organic Aloe Barbadensis Leaf Juice. These help to maintain softness, and the Vitamin C complex offers antioxidant protection from sun damage and free radicals, while calming and soothing the skin and stimulating a collagen boost for a plumper, more youthful look.
If you're concerned with the signs of aging, achieving a more radiant and bright skin tone, or struggling with pigmentation then you'll find this product can be beneficial with regular daily application. Skin Perfection Vitamin C Serum is fully dermatologically tested, and is non-comedogenic so will not block your pores or cause breakouts.
GOGE Lifestyle is the natural premium skincare brand you can rely on for organic products that work for you and are eco-conscious too!
Want to learn more? Visit https://www.gogelifestyle.com to take a look at the range.
Sponsor Ads
Report this Page
Created on Jul 13th 2022 02:14. Viewed 78 times.
Comments
No comment, be the first to comment.