Top Major Benefits International Schools Offer Secondary School Students
by Katie Leslove
Blogger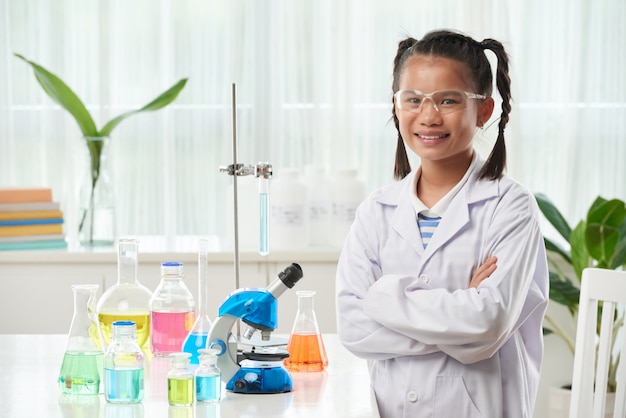 International schools provide the expat community with sound options for their children's education. As more and more expats relocate to Asia in the last decade or so, the number of registered international schools in many of the countries in the region has also grown. The demand for international schools is simple: they provide a ton of major benefits that students can look forward to. Explore this list if you're thinking about sending your kids to an international school and you're wondering if it's the right decision or not. This list will show you why the answer is yes.
Ease of Transition
Many of these schools operate under international curriculums or programmes, with the schools allowing kids of expat families to transfer in the middle of a school year. That's already a major advantage, as not all schools are lenient about accepting students who transfer in the middle of the academic year. If your family can't time your move much more conveniently, then these schools are key to making that transition work for expat kids.
International Curricula
One other benefit to the internationally recognized curricula of the schools is that they provide your kids with the knowledge and training they need to qualify for universities or schools back home or abroad. When it's time for them to choose a college, they won't have to have a hard time choosing a school because their school records show how much of an asset they can be to the school. Their lessons would have adequately prepared them, so they can answer those entrance exams easily enough.
Language Learning
Allowing your child to learn a new language throughout secondary school might not be a priority. However, having a skill for languages can open up job paths and avenues to your child that wouldn't be possible otherwise. If you want to give your children the best possible chance at a successful career, then an education that makes it possible for them to choose the future—and the life—they want should be right at the top of your list. There are also practical benefits to knowing more than one language. Kids who are bi-lingual tend to enjoy multiple perspectives. Knowing that there's more than one word that exists for, say, 'love' informs their perception. They know there's more than one correct answer.
Exposure to Cultures
Sending your children to an international school means that they are exposed to a wide range of cultures, belief systems, races, religions, and more. That allows them to develop attitudes and values that are universal. They aren't just limited by believing there's only one race, religion, or mindset that matters. Your kids will grow up with a mature and unique view of the world and the community: that everyone is a global citizen. As for the practical side of things, an international school also offers kids plenty of opportunities for them to travel. That's just one of the many reasons why sending your kid to an international school is well worth the money.
ALSO READ: Difference Between CBSE and IB That Parents Should Know
Sponsor Ads
Report this Page
Created on Sep 27th 2020 08:16. Viewed 226 times.
Comments
No comment, be the first to comment.