Top 5 Reasons Why You Need AI Testing in Financial Sector
by Webomates Inc
Test Automation Company
The Perils of ignoring Quality Testing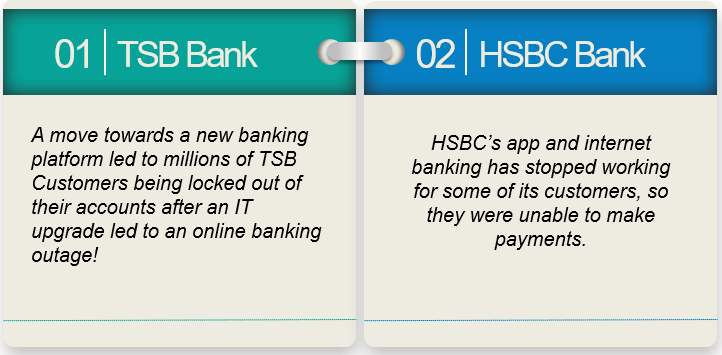 The Growing Need for a Digital Facelift across Fintech
Trust is the new currency!
Adoption of AI and ML across the banking, financial services, and insurance (BFSI) or the Financial technology (Fintech) industry space is advancing at an unprecedented rate. And simplifying the customer journey is currently the prime focus of any financial or banking institution.
Banking is all about speed and security – hence there is the need to deliver rapid upgrades to existing products and services and launch new offerings to meet the ever increasing customer demands.
According to Globenewswire, the global mobile banking market was valued at $715.3 million in 2018 and is expected to reach $1,824.7 million by 2026, registering a CAGR of 12.2% from 2019-2026.
Potential vulnerabilities of Fintech
Data Confidentiality and Security Breaches
Strong Regulatory compliance
Complicated Transactions Processing Lifecycle
Application availability to all potential users.
Compatibility with a range of devices, platforms, networks, and operating systems
The Equifax Catastrophe
Did you know that Equifax curtailed their regression and as a result did not discover a security vulnerability? This resulted in a data breach that exposed the personal information of 147 million people! Security experts found an unknown hacking group trying to find websites with security flaws so as to find a system to exploit.
Banking security is always top-notch. This article examines how embracing Webomates' Intelligent Automation Testing powered by AI and ML technologies helps to keep your system safe and secure.
The only industry with a higher security can be the Department of Defense… And we help them keep their systems secure too!
As per
Gartner
, here's how the customer's expect to transact:
While on vacation – relaxing on a beach
From the convenience of their home
Banking on the go
And what are the new gen customers expecting from the banking firms?
An exceptional personalized experience to have a smooth transaction processing
Secure and reliable web and mobile banking with no downtime
Instant application loading and seamless performance
With such increased pressure and operational complexity, the banking institutions recognized that a change was needed.
What needs to be changed? The traditional approaches to Quality Assurance that are no longer beneficial.
Why? To deliver better software faster that's safe and secure.
How? Perform end-to-end application testing powered by AI ML tools.
With automation becoming increasingly embedded in improving efficiency, manual processes are either being augmented or replaced by systems equipped with artificial intelligence (AI) and machine learning (ML) capabilities.
Why Intelligent Test Automation for Financial Companies is Necessary
Fintech software relies on rock-solid testing, Intelligent automation testing and QA processes to ensure high product quality. Club that with DevOps, Continuous Testing and Shift-Left testing and you can be sure of quality releases, everytime!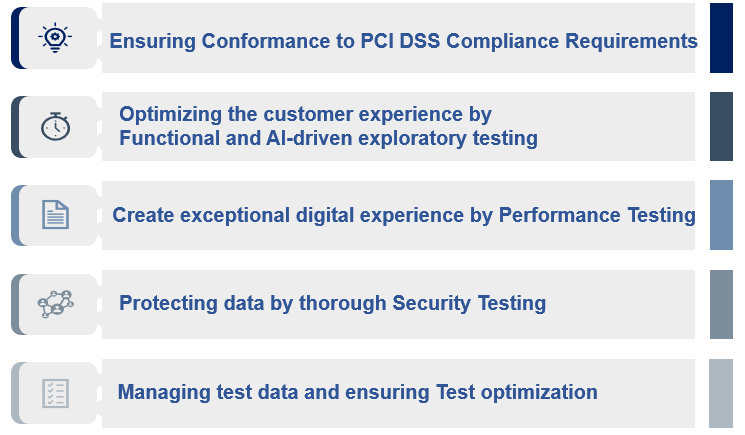 Requirements Traceability Matrix is a testing artifact that keeps track of all the user requirements and the details of the test cases mapped to each of those requirements. It serves as a documented proof that all the requirements have been accounted for and validated to achieve their end purpose.
If this has picked your interest and you want to know more, then please
click here
and
schedule a demo
, or reach out to us at info@webomates.com. We have more exciting articles coming up every week.
Stay tuned and like/follow us at
Sponsor Ads
Report this Page
Created on Nov 25th 2021 23:45. Viewed 257 times.
Comments
No comment, be the first to comment.