OpenCart SEO Extensions To Increase Organic Traffic To your Store
by Rahul Kumar
Marketing Executive
Search Engine Optimization or SEO is one of the important terminologies in marketing when it comes to driving organic traffic to a website. We are going to OpenCart SEO module for your website.
However, it can be of debate that officially it was launched in the year 1997 when Google registered its domain.
Although it is exactly not known when SEO started, you can trace back to the history of SEO. Search engine optimization is a proven long term strategy that drives business growth in the long run.
So optimizing your store for search engines will be an added advantage over other store owners who want to have a good rank in the SERP.
SEO, on the other hand, is a long term strategy where you can optimize your web page for an unlimited number of keywords. But the only thing is, it takes time to optimize your search engine.
How to drive organic traffic to your store?
SEO is profitable only in the long term, and this requires a strong SEO strategy for your store for SEO based campaigns.
It is a regular process where you have to ideally deal with comprehensive copywriting, create images, add internal and external links and much more.
However, SEO is often neglected because of the fact that it requires a good amount of time and budget.
And over the years the SEO competition has been increasing so it is incredibly difficult for a new store owner to get the ranking within a short period of time.
So improving your SEO will be a long term process which is typically a life long process.
Here is list of 5 OpenCart SEO Extensions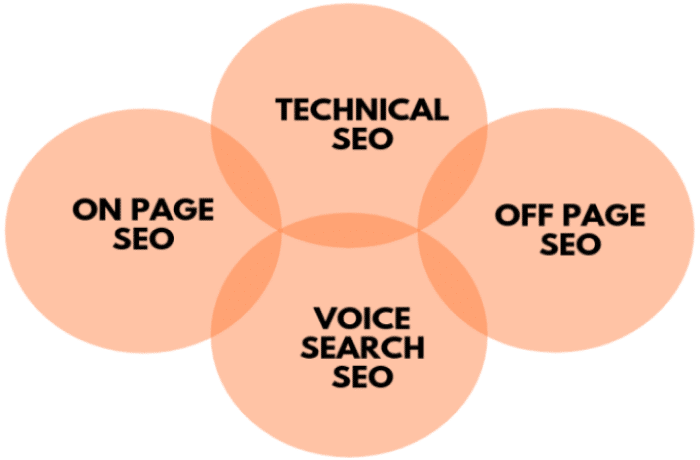 1. SEO Mega Pack Extensions By TMD
Optimizing Ecommerce store with OpenCart SEO Mega Pack helps you stay on top in the search engine rankings. TMD SEO Mega Pack is a module and extension for OpenCart store for improving visibility on the search engines.
A lot of effort is made to bring traffic to our store. For this, TMD OpenCart SEO Mega Pack has come up with a new solution, that makes the organic search easier for your store.
The SEO Pack module automatically generates Titles, Heading Titles, Meta Keywords, Meta Description, Tags, ALT Images, Title Images or even add SEO redirects.
TMD Mega Pack Menu Module is intended to serve the following purpose
It improves customer relations and builds customer loyalty because it Improves the SEO of your store. By using SEO for OpenCart, this Mega Pack with Auto Generator the basic SEO properties on your store such as:
Title Tag
Meta Description
SEO URLs
Semantic Headlines (H1 & H2 Tags)
Search Engine Analytics
404 Redirect Management
Robots.txt
Redirects 404, 301
Installation of SEO Mega Pack Extensions By TMD

The installation process is the same for all plugin/Modules in OpenCart. All you need a working Module zip file that contains the required files to make the functionality work.
Then follow these steps to install in OpenCart 3x versions.
You can also check installation and uninstallation process on OpenCart Official website too
Get Zip of Module you want to install
Then Login into Admi section
Click on Left Side Extensions → Install Extensions.
Here You will see Upload File Button. Please select the Zip file or Drag and Drop Into that section. Click on the Install button.
There you will get a successfully installed message. After that last step.
Click on Extension → Modification
On the Modification page, You will see a refresh button on the top right side. Please click on that.

Be careful do not click on the delete button.
You are done with module installation in OpenCart Version 3.x
If you are looking for installation into OpenCart Version 2.x then, installation is a little different. Though you still need to get the Zip file of the module to go on.
Here are steps to install any module
Get Zip of Module you want to install
Then Login into Admi section
Click on Left Side Extensions → Extensions → Modules.
You will see a list of modules already installed on your website.
Click on top right side icon

+,

it will bring you an installation screen. You need to select Zip file of the module,
Click on the install button. You are done.
There is no further step. Installation is completed. Your module is working fine.
The installation process of Version 1.5.x is completely different from 2.x and 3.x. It also required some technical knowledge. Still, we cover-up process.
VQMOD is required. Please check VQMOD is installed or not on your website. It is free you can download from the google code lab website. and install it. It is very simple.
Extract the Zip file.
Copy file and remember the file location.
Paste File into the same location
Double check all files are pasted into the correct location. If not do it.
You are done.
Login to admin
Go to Extension -> Module
You will see your module is listed below
Click on the Install button to activate it.
Though, OpenCart stops giving support of 1.5.x version. and It is a good time to update your website to the latest version by a single click. Use our Read out our OpenCart Upgrade 2.x to 3.x.
Else You can check our step by step guide to OpenCart Upgrade 1.5.x 2.x to 3.x version
Sponsor Ads
Report this Page
Created on Apr 7th 2020 00:24. Viewed 285 times.
Comments
No comment, be the first to comment.