Top 5 Horse Riding Trails to Explore in Missouri
by Stephen Moses
Admin
Missouri, a state in the United States features some of the best trails in the country. From family friendly museums, or incredible shows to thrilling eco-adventure, there's a lot to do in Missouri. Horse-riding is one of the popular adventure activities to watch out for.
Whether you own a horse, or you are a first-timer looking for a skilled instructor to guide you through the routes, it's a dream come true for the horseback riders. You can either choose to participate in the annual trail ride events for a week, or enjoy horseback riding with family over the weekends.
There are several campgrounds in Missouri that are perfect for horse-riding. While you can experience these, you must also not miss these 5 destinations.
Quick Trip to the Coldwater Ranch
Here you can either get your own horse or even rent one, and blend the horse riding with canoeing. You can also rent cabins that are fully furnished and spend a great time with family. There is food, water, and electricity available at the horse stalls for convenience. From equestrian trails, hunting, boating, or canoeing outfitters to fishing camping and golfing, there are many activities to explore within 10 miles. Perfect for all ages, the location is open all year-round.
Rivers edge Campground Annual Trail Rides
With 5000 acres of trails and the splendid Black river, Rivers edge campground is an ideal destination for horseback-riding. During the ride, you can experience the several miles of attractive trails that take a route through the Ozark foothills. There are also horse stalls that are available by reservation, 100 forested campsites, and a half a mile-long beach along the Black River. So, polish your line dancing techniques and get set for the horse-riding experience.
Golden Hills Resort and Trail Rides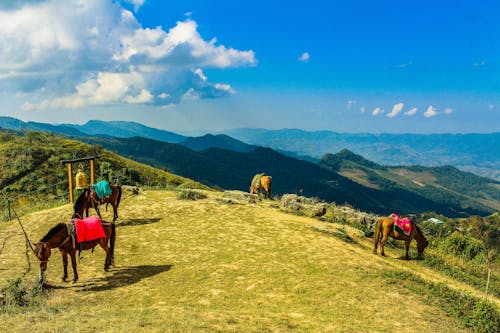 This location is all about streams producing from springs, woods, huge cliffs, and caverns large enough to enter on a horse. It features over 200 miles of trails and roads that are privately owned, and are used for horse riding purpose only. These trails are pretty distinct, while you also get a map to take you through the correct routes. From beginners to the experienced, there are endless horse stalls, horse rentals, and other amusement facilities available.
Bear Creek Trail Rides and Stable
The Bear Creek stables are just a 10minutes drive from Branson and makes for a perfect trail for the horseback riders looking for that ultimate experience. Once you mount the horses festooned in western track, you are guided through the winding meadows and cliffs in some of the best Ozarks along the countryside. The tour takes about an hour for the novice, while for the experienced riders, the tour is for two hours.

Bucks and Spurs Guest Ranch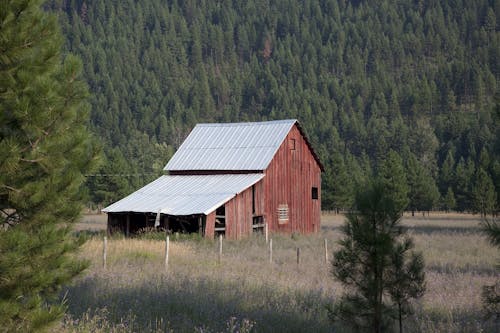 This natural horsemanship ranch in the Ozark mountains feature a 700acre range where you can engage in different activities. The activities include horseback riding with quality horses, trail rides with guides, stay at the hotels and lodges, food, horse roundups, horse training, kayaks, and much more.
So, if you are a horse riding fanatic, don't miss these five trails, the next time you fly to Missouri.
Stephen Moses is an experience freelance writer for HorseWeb Horses for Sale, classifieds of horses for sale in Missouri.
Sponsor Ads
Report this Page
Created on Jan 14th 2019 04:12. Viewed 287 times.
Comments
No comment, be the first to comment.