Top 5 Gemstone Ring for Engagement
by Elie Design
Jewelry Repair & Design Expert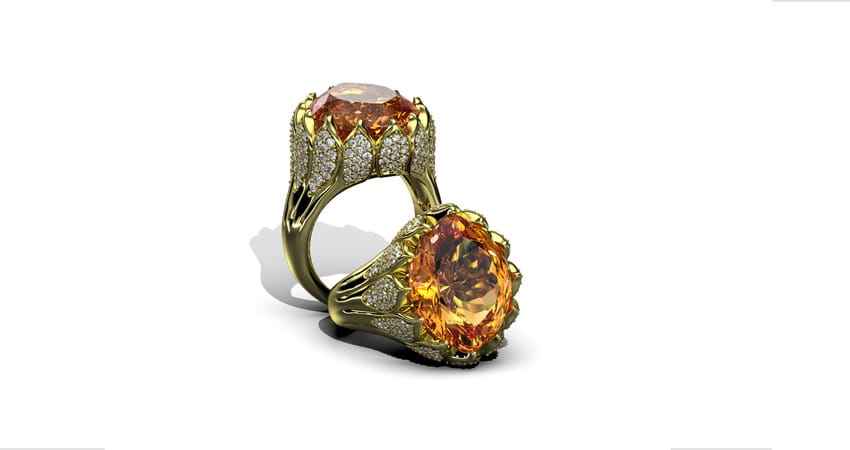 Gemstones are emerging to be a trendy alternative for the traditional engagement rings. The diamond industry is facing inflation of cost in general which has led many couples towards other gemstones such as ruby and sapphire. These are not only budget-friendly options but also uniquely beautiful.
The gemstones are quite expensive and each of them corresponds to a particular factor of hardness. The hardness rating suggests the amount of damage the gemstones can tolerate. There are several gemstones which rank higher on the hardness scale of Mohs' and are suitable for everyday wear. However, certain stones rank lower in the scale and thus need to be purchased after a lot of thinking to ensure that the ring suits your lifestyle. Here are the top five gemstones which are suitable for engagement rings-
Ruby
Ruby is considered to be a timeless choice for an engagement ring as it is one of the few precious stones that not only look beautiful on the day you buy it but remain the same 20 years down the road. It has a rating of 9 on Moh's scale of hardness which means it is almost as durable as diamond. However, it is highly expensive, but its beauty is worth the price.
Sapphire
Sapphire ranks high in the choice of engagement rings. Although typically blue this stone can be found in various hues of yellow, purple and even orange. It has a rating of 9 on the Mohs' scale which ensures that it has incredible scratch resistance and long durability.
Aquamarine
Aquamarine is emerging to be one of the most favorite gemstones among couples for their engagement ring due to its unique greenish-blue color. There are several lighter varieties of aquamarine available which can be mistaken for diamond. But it has a Mohs' scale rating of 7.5 to 8 which indicates that might show signs of scratching with extreme wear. You can use it for a lifetime with proper care and servicing.
Emeralds
Green emerald is a popular choice for rings since the color green itself symbolizes love and new beginnings. The bright color gives the stone a look that looks extremely beautiful in engagement rings. Although they are quite hard, they rank 7.5 to 8 on the Mohs' scale since they are pretty scratch resistant. However, according to some people, they are susceptible to cracking and chipping. This is thought to be due to the presence of natural inclusions inside them. While selecting an emerald, if you find one having an inclusion at the center instead of the sides, you can be assured of their durability.
Opal
Opal is considered to be a traditional gift for the 14th marriage anniversary. However, couples nowadays are preferring opals for their engagement ring as well. Due to the translucent hue of the stone, every ring gets a unique look while also camouflaging any surface scratches which night appear over time. Opals have a ranking of 5.5 to 6.5 on the Mohs' scale which makes it a less popular choice for everyday wear.
Sponsor Ads
Report this Page
Created on Apr 1st 2020 02:07. Viewed 247 times.
Comments
No comment, be the first to comment.