Time Management Tips to ace NEET exam!
by DD Target PMT
A leading coaching institute for NEET
Aspirants mostly spend years in preparing for NEET exams. Starting from enrolling to NEET coaching institute in Delhi to investing many hours on solving some of the best online test series for NEET, aspirants spend there every hour on NEET preparation. But this cannot be counted as effective time management.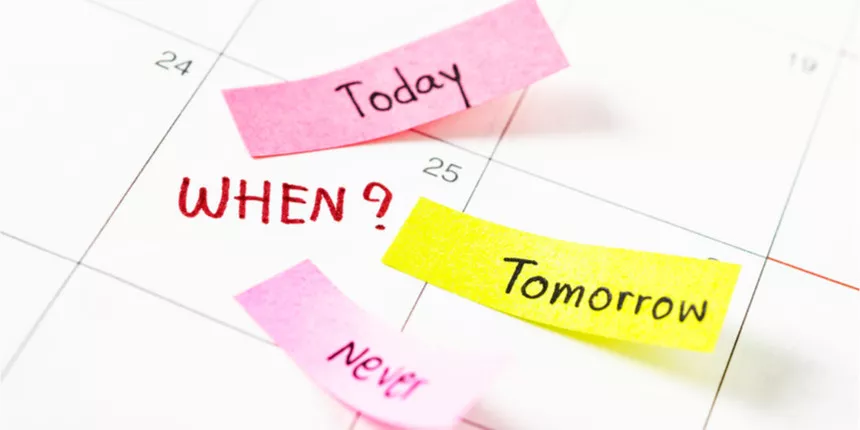 To cover the humongous syllabus of NEET, one needs to create a proper timetable which is the first and most significant step towards time management. Competitive exams are just like board exams; they are equally crucial, have got a lot of syllabus to cover and have eminence in determining your future.
The only thing that is different between the two is that board exams are mostly subjective whereas competitive exams are less process-oriented and more of result oriented, which needs all together a different approach to preparation.

Here we have provided some tips that will help you ace best result in medical entrance exam NEET as well as other competitive exams with the effective time management plan.
Depend less on books and more on question papers
Aspirants mostly make the mistake of wasting too much time on going through too many books. It can be really tempting to acquire all the best books in the market and you might be deceived in thinking that a lot of time is on hand, but in the end you end up all confused and short on time. Here the most perfect thing to do is to refer the NCERT as the main book and get one support book. Moreover, there are many best online test series for NEET available in the virtual market so go for that. Solve as many test series and previous years question papers as this will help you in saving a lot of useful time.
Solve questions from all the chapters
If you are getting way too comfortable in solving the questions of only some specific chapter or topic then mark it as your strong point and move forward with solving other chapter's questions as well. You might be feeling a burst of confidence when solving a particular question type but remember, that NEET exam will consist of questions from all the chapters and not just one or two.
Don't get stressed on solving each and every question
Yes, solving questions are important but so is saving time for all the right things that will actually let you ace your NEET exam. This can be termed as one of the most common mistakes at the end of aspirants that they try to solve each and every question of all the chapters. With a vast syllabus to cover, it is only practical to do smart studies for which you can pick the best study material for PMT and take all the previous year's question papers as the main reference point for solving questions.
Don't neglect the theory part
NEET aspirants often think that solving some of the best online test series for NEET is the most important thing and sure way to success, but forgets that theory part has got equal weightage. A lot of aspirants avoid theory part right till the end which only makes them loose the marks that could be scored easily. If you have been enrolled in some good NEET coaching institute in Delhi, then you must have noticed how faculties over there give equal importance to both theory as well as numerical, that is exactly how it should be done.
Aim for the questions with strategy
If you are opting for the best online test series for NEET available in the market then you must have noticed that it follows the exact NEET exam pattern. This comes to your advantage as you can beforehand create a strategy which will also be valid on the main examination day.
The strategy would involve solving the easier questions first and then moving forward with the difficult ones. This strategy would not only help you with effective time management but will also give a sudden increase in your self-confidence, will get you a better score and will save you from getting burdened due to the difficult questions.
Sync your biological clock with exam time
This step can be followed eventually as the exam date starts to come close. Mostly NEET aspirants study at night because the calm and peace gives a lot of scope to the brain to concentrate but this also disrupts the overall schedule.
To give your best shot in the NEET exam start to practice at that particular time, as this will train your brain to give best productivity in that particular time frame.
Conclusion
If you have already enrolled yourself in some
NEET coaching institute in Delhi
then you must be getting proper time management training from the expert faculties over there. But if you are into self-preparation or looking forward to some extra time management tips then hope this guide was useful for you.
Good Luck!

Sponsor Ads
Report this Page
Created on Oct 30th 2020 01:14. Viewed 166 times.
Comments
No comment, be the first to comment.