Things to Know About Bitcoin Mining
by HashGain Mining
Bitcoin Cloud Mining
In order to mine the Bitcoin you will need to get specialized Bitcoin mining hardware. Earlier, Bitcoin mining was possible using regular computer CPUs. However, now this is not possible anymore and you will need customized ASIC chips which can guarantee high-end performance. If you use any other equipment, it will lead to much higher consumption of electricity which will not leave you with much profit in the end. So, when you do Bitcoin mining, it is imperative to find the best mining hardware to make sure you can enjoy profits.
Once you have got the required Bitcoin mining hardware, your next task is to get the Bitcoin wallet where you will be able to store your earned Bitcoins. You can choose from many such wallets which are available online and when you have identified one, you will get an address that contains many letters and numbers in a series. You will be given a public address that you can give to others that wish to send Bitcoins to you. You will also be given a private key with which you can unlock this wallet.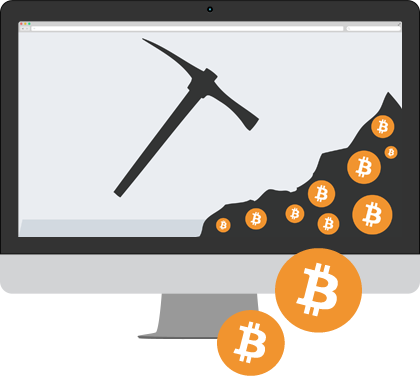 For miners that may not be keen to set up a mining rig on their own, it may be easy to join a
Bitcoin mining pool
instead. This turns out to be a profitable alternative because mining independently offers a miner access to only limited computing power. But when you join mining pools, you can use combined or shared computing power. So, mining is faster and the chances of earning rewards higher. Each mining pool will however have its own regulations and fees. So, as a miner, it is best to review these before you take the plunge. For instance, you should check their reputation before joining them. This refers to their consistency of service, uptime guarantees, payment responsibilities etc. It is also necessary to join a mining pool which displays a high hash power; this implies that chances of blocks being solved are higher. So, your chances of earning rewards are also better.
Besides Bitcoin mining hardware, you will also need specialized mining software for Bitcoin mining. Some pools tend to have their own software for mining while for some, you can choose software. The best software is that which will instruct the mining hardware to perform the hard work and solve transaction blocks. You can choose from a variety of software depending upon the operating system you use. Even for the ASIC miners, mining software is needed. For miners who are not keen to maintain mining rigs on their own, it is best to opt for
cloud mining contracts
. By choosing Bitcoin cloud mining services, you will not have to be worried about the high electricity costs or equipment maintenance and constant upgradation. However, before signing up for any cloud mining services, it is necessary to verify their credentials.
Sponsor Ads
Report this Page
Created on Mar 17th 2018 05:25. Viewed 392 times.
Comments
No comment, be the first to comment.