Things to Consider when Travelling with Senior Citizens
by Veena World
Travel, Explore, Celebrate!
Many people plan to take their retired parents on a dream vacation to mark a milestone event in their life. These trips create some of the most beautiful memories that people cherish for life. The elderly also look forward to such surprises as they get to see the place of their dreams and to spend quality time with their family. However, to ensure these trips with the elderly are comfortable and everyone comes back safe and happy, it is essential to plan out meticulously. This article talks about some of these im things to consider when travelling with senior citizens.
Research and Development
This is perhaps the key to a fun and enjoyable trip to any destination with your parents or other elderly members along. While you may enjoy making sudden plans and setting off on trips; you cannot expect the elderly to be just as spontaneous. They would always appreciate having a proper plan in place to help them prepare mentally and physically. A calculated setup would also benefit you in being ready for all kinds of emergencies and nuisances.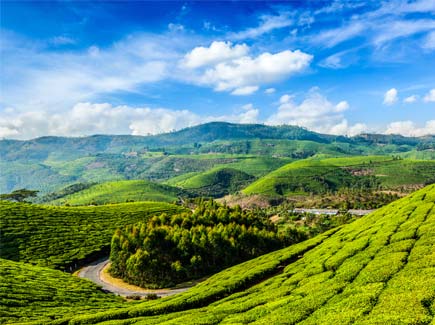 Be Cautious with Travel Planning
When planning to travel with the elderly, even the travel arrangements need to be made with due care. It is good to keep in mind that the elderly might not be comfortable with all the running around that may require while changing various modes of transport. When booking flights, you must try to avoid connecting flights and even get them aisle seats in the airplane to prevent inconvenience if they have to go to the washroom several times or need some other help.
Time Management
Another vital aspect to consider is the time of the day you plan to be on the roads. The elderly might need a comfortable pace of journey and are unable to travel all night. Before opting for Munnar tour packages, or packages covering places in South India or even those for foreign locations, it is always advisable to ensure that the itinerary does not include any erratic travelling schedules
Nature of the Vacation
When travelling with the elderly, you must always be considerate about the nature of the vacation. Planning for a trek or on heritage walks might not be a good idea with the elderly due to the stringent mobility it requires.
Book Packages with Senior Citizen Discounts
You can always avail senior citizen discounts when buying travel packages when travelling with the elderly. Be it Munnar tour packages or those covering international locations, buying such packages from reputed travel companies ensures you get lucrative senior citizen discounts on travel.
Therefore, when travelling with senior citizens with proper planning and management, you can always enjoy your trip cost-efficiently.
Sponsor Ads
Report this Page
Created on Sep 7th 2021 04:50. Viewed 222 times.
Comments
No comment, be the first to comment.