The Advantages of Installing UPVC Doors
by Cora Windows
uPVC Windows in India
With renovations on the rise, homeowners are becoming more and more educated on the entire subject. Many of them understand that some of these renovations will pay off in the end, and others will not. One updated feature in your home that will pay off is the new windows and doors. That's why homeowners should choose uPVC windows and doors.
There are many reasons why these types of doors should be a consideration for any homeowner to add to their home. One of the best features is how they are able to keep the heat indoors, and the cold outdoors. That is due to the fact that they are extremely well insulated, much more than any wooden door can be. So, if you install one of these, you will benefit by saving on your electric bills as well. The fact that they are waterproof is another benefit. In other words, they are able to withstand all the hardships of different climates, which can often lead to damage in other windows and doors. The fact that they can endure moisture and humidity will extend their life.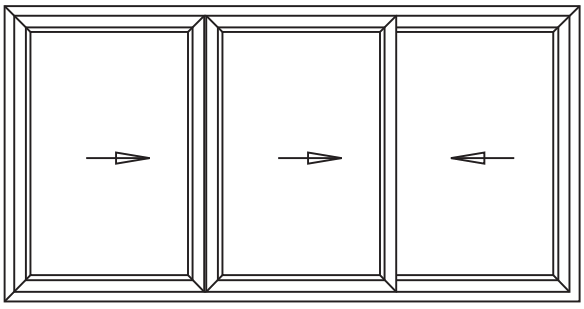 Another benefit that comes with uPVC windows and doors is that they are available in many colors, and in a variety of designs. This would benefit any homeowner and any type of architectural structure. In addition to that, consumers have the choice of adding Windows and doors, as well as various combinations. The truth is that they can be "custom made" by adding your own personal touches of colors and features. One of the most beneficial aspects of these types of windows and doors is the low cost involved with them. They offer high style, great insulation that is inexpensive. The reason they are inexpensive is that they are completely made by machines that require little craftsmanship. So, you end up with a high-end looking door with minimal cost to you.
Obviously, this is the best option for homeowners whose properties are exposed to severe climatic conditions. But, it is also the best option for homes whose doors are lacking in any type of protection from the climate. Choosing traditional wooden doors in the type of home may lead to your door being damaged very early on in its life. The bottom line is that these doors offer various solutions for any style of home. The truth is that they can be as simple or as ornate as the homeowner chooses, and as colorful as well.
Sponsor Ads
Report this Page
Created on May 14th 2019 04:43. Viewed 1,037 times.
Comments
No comment, be the first to comment.