Steps to Connect Your Xbox One Wireless Controller to the Windows PC
by Wendy Murphy
Tech Consultant
Several Windows PC allows its users to play games on Xbox One using a wireless controller; thereby eliminating the use of keyboard and mouse completely. You can use a USB cable, a wireless adapter or Bluetooth to connect your wireless controller to your Windows computer. While some PCs come with a built-in Xbox Wireless, so you do not even need an adapter to connect your controller as it will get connected directly.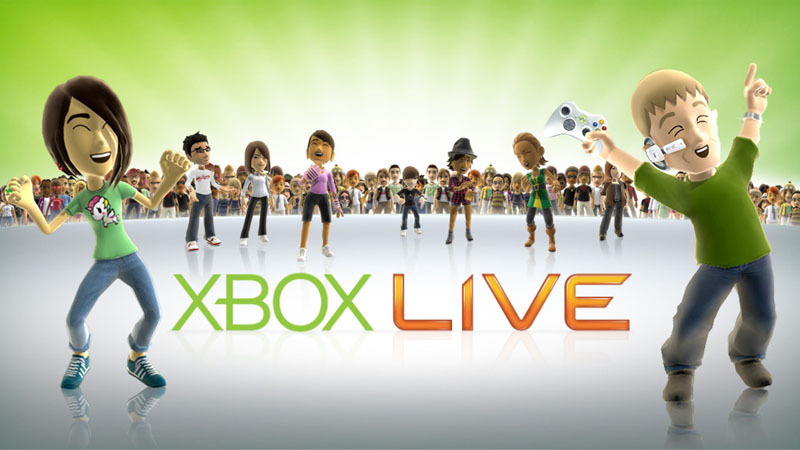 In here, you will learn steps that you can follow to connect your Xbox One to your PC with Windows 10 OS
Method 1: Use a USB
To connect your Xbox One using a USB cable, plug in one end of the USB charging cable to your Windows PC while another end into the front jack of your wireless controller.
With the help of a USB connection, you can even connect 8 controllers at a time and 4 controllers that have been attached to Xbox Chat Headsets. In case you have Xbox Stereo headsets, you can connect only 2 controllers at the same time.
Read More:
How to Fix Xbox One Doesn't Connect to Xbox Live Issue
Method 2: Xbox Wireless via Built-In Xbox Wireless Adapter
Follow the below-given, stepwise instructions:
Go to the 'Settings' on your PC and then, select 'Devices.'

In here, select 'Add a Bluetooth or other device.'

Select the option 'Everything else.'

Now, select the 'Xbox Wireless Controller' option.

At last, click on the 'Done' option.

With the help of a USB connection, you can even connect 8 controllers simultaneously and 4 controllers that have been attached to Xbox Chat Headsets. In case you have Xbox Stereo headsets, you can connect only 2 controllers at the same time.
Note:
The Xbox Wireless Adapter for Windows platform is not available everywhere.

When you turn on the Airplane mode, Xbox Accessories Radio will automatically get turned off. In case you want to use this feature while keeping the Airplane mode on, you have to turn it on again.

Method 3: Using Bluetooth
You can connect your Xbox One Wireless controllers to your Windows PC via Bluetooth.
Follow the below steps if you wish to pair your Xbox One controller via Bluetooth to your PC:
At first, update your Windows 10 to the latest version and update your Xbox controller.

Press the Xbox button to turn your Xbox Wireless Controller on.

There is a bind button; press it for about 3 seconds and release it.

Select the start option on your Windows PC and follow: Settings > Device Settings > Bluetooth and other devices.

Turn the Bluetooth on, so that your PC can discover nearby Bluetooth devices.

Click on Xbox Wireless Controller and select the 'Pair' option.

Note:
If your Xbox One wireless controller supports Bluetooth feature, you need to update your Windows 10 first, before connecting your controller.

Also, update your controller for best performance.

Bluetooth feature is supported on computers, laptops and tablets but not on mobile devices.

It does not support other attachments, such as chatpads, headsets, and Xbox Stereo Adapter.

It is recommended to connect only a single controller at a time when connecting the wireless controller to Windows PC.

For Windows 7 or Windows 8.1 Users
When you will connect your Xbox Wireless controller to your Windows 7 or Windows 8.1 PC using a micro-USB cable, your Windows will download as well as install all the drivers automatically for the controller. In case your Windows is not downloading the device software automatically, check for latest updates via Device Manager.
To manually look for updates in the Device Manager, follow the below-given stepwise instructions:
Go to the right corner of the screen and move the pointer of the mouse up. In here, select the 'Search' option.

In the search box, type 'Device Manager' and hit 'Enter.'

From the displayed list, select 'Device Manager.'

Note: It may ask you to enter the administrator password.
Locate Microsoft Xbox One Controller option and expand it.

Right click on it and from the drop-down menu, choose the 'Update Driver Software' option.

Select 'Automatically search for updated software' option.

At the same time, you can connect up to 4 controllers using USB or Xbox wireless connections. Also, you do not have to connect a headset as you will not get audio through your controller. It does not support Bluetooth connections.
Note:
If your controller is not responding, try using another micro-USB cable.

You have to resync your controller to the gaming console after using it with your PC. For this, you only need to use a USB cable or the wireless sync button.

The information provided here is for Xbox One Wireless Controllers only. If you are using joysticks or other gamepads, refer to their respective manufacturers' websites for configuration and other information.

In case you face any trouble while following the above-mentioned steps or are facing any problem with your Xbox One controller, just contact our Xbox customer service phone number 24/7 for quick assistance.
Sponsor Ads
Report this Page
Created on Mar 15th 2018 04:56. Viewed 542 times.
Comments
No comment, be the first to comment.