Seven Proven Techniques for Creating Better Training and Development Programs
by Rubi Ahsan
Associate S.E.O Consultant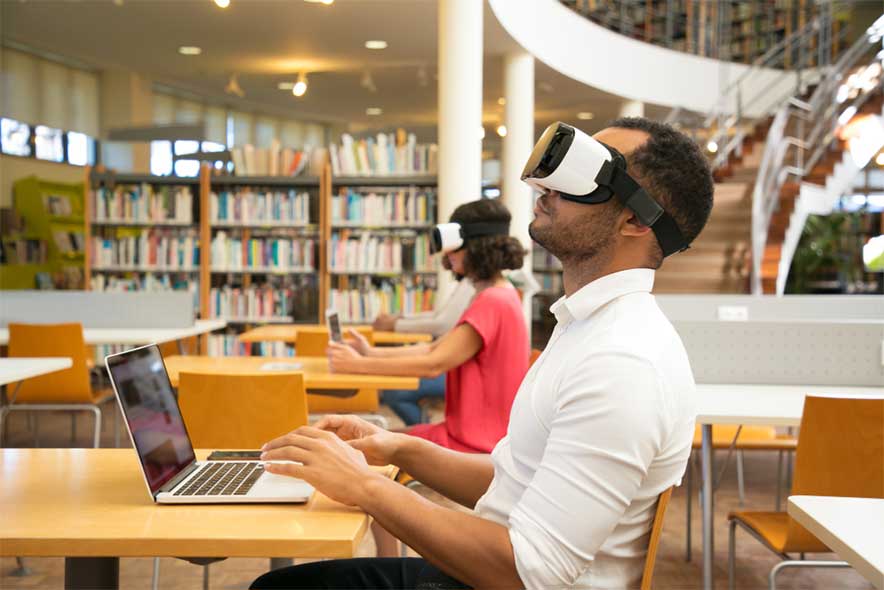 Training employees to upskill, enhance their skills, and improve job performance without disrupting daily operations can be a huge challenge, especially in a fast-paced business environment. You could be the founder of a start-up, work as an L&D manager in a large company or be an HR leader responsible for the professional training and development of several employees.
As unique as each of these roles is, the common link between these professions is their responsibility to effectively train and improve their employees.
Most training goals include the following:
Promote the acquisition of new knowledge or information that helps them do their job efficiently.
Ensure compliance with the requirements imposed by laws, regulations, or policies.
Acquire technical skills to support and improve a business process
Influence employee attitudes and perceptions to improve performance
Develop social skills, such as leadership or teamwork
Here is a systematic process that will help you create an effective training and development program:
1. Study the competition
In their quest to achieve their business goals, several companies put on blinders and focus only on their goals. While this is a focused approach, it insulates a company from observing and learning from competitors. Before taking any new initiative, it is, therefore, necessary to study what the competitors are doing. This is known as Benchmarking. This also applies to training and development.
Using third-party online market research surveys that you can send to your customer's prospects, suppliers, etc. to get actionable data about your customer service, product, and business process. This gives you valuable insights into how to structure new training and development courses for business development, marketing, sales customer support, and more.
2. Employee Feedback
Another vital part of business learning and development is employee feedback. This data provides a clear picture of your organization's processes and training needs at a basic level.
Your acquired employees may be able to shed more light on performance issues, outdated business processes, and other inefficiencies that may be lurking beneath the surface.
Conduct surveys, polls, and focus groups to gather feedback directly from employees. They will appreciate your interest and provide valuable feedback on what can be improved or eliminated.
Another great way to gather input from employees is to host a live webinar where you answer their questions in real-time.
Additionally, a need assessment among employees can serve as a benchmark for determining the effectiveness of the training provided. Once you've trained your employees, you can survey them to measure whether there's been a noticeable improvement in performance or skills.
3. Alignment with company goals
Most management operational goals include improved performance, productivity, quality, or customer satisfaction, just to name a few. If you know the goals, you can design focused programs as an HR manager. Also, look for others in your companies who have needs that can be met through training: the legal department usually supports compliance training, marketing and sales may support training that promotes quality and consistency, and most departments support supervisory skills training which improves employee satisfaction.
Aligning training to business needs has a positive impact on the organization. Here are some best practices for developing a learning strategy:
Define the future needs of the company.
Find gaps between employee skills and company requirements.
Set strategic training goals to close skills gaps
Communicate the training goal and objectives to employees
Provide the perfect training that is attractive, accessible, affordable, and suitable for your target group
Sustain a culture of continuous learning in the workplace
Measure and track employee progress in training and performance
Design new hire onboarding procedures and training that ensure employees are well informed, meet regulatory standards and follow customer satisfaction best practices.
4. Create a detailed training plan
Every new business starts with a strategic plan. As an HR manager, create a plan for your learning and development efforts that include the following in your roadmap:
Clearly state the purpose and KPIs of employee training.
To identify the most appropriate training it is necessary to perform a SWOT (Strengths, Weaknesses, Opportunities, and Threats) analysis.
It is necessary to estimate all the costs to be incurred and draw up a related budget.
The benefits of employee training, including ROI, should be elaborated with specific metrics.
The HR manager should work closely with finance teams and display the most relevant numbers.
The training program and its benefits should be communicated to employees through effective internal communication tools.
Additionally, post-training surveys should be conducted to obtain feedback from employees.
Finally, piloting training can help identify gaps and make appropriate changes to the learning program before an activation date.
5. Culture that supports lifelong learning
Companies should implement a "lifelong learning" philosophy focused on skill acquisition, skill improvement, and employee satisfaction. Career advancements, promotions, and salary increases should be considered for all those employees who excel in their on-the-job training.
Also, to drive engagement, some successful employees may have the opportunity to become trainers or SMEs and help boost the training of new colleagues.
6. Introducing innovation in training and development
Learning and development programs offer many opportunities to implement creative
eLearning solutions
. Different content and delivery methods have evolved and as an HR manager, you can play with challenging employee training strategies until you find a perfect solution.
Some innovative employee training methods to explore include:
Develop training techniques using gamified elements. By combining gamification with instructional design, you can create a learning platform that increases employee engagement and motivates them to complete the course.
Whether you plan to engage employees through online courses, group projects, or one-on-one training, feedback is an essential step in any employee-training program. Feedback is a tool for continuous learning and an innovative way to increase employee engagement in training.
Using blended learning to provide the right mix of instructor-led training and online courses to meet diverse student needs.
Interactive guides are also a relatively new technology to encourage knowledge retention and self-learning. The interactive guides are divided into chapters and can be inserted into a learning app. Now you can engage employees for software adoption or product proficiency with step-by-step interactive guides. Additionally, with a virtual assistant in a system, employees can retrain for each specific job and eliminate the need for retraining.
And as we become more familiar with technology, the need to adopt the latest ideas grows. Today, there are easy-to-use apps, games, and video and editing tools that can be streamed to mobile devices. As an HR manager, you must research the latest trends online, network with other organizations and training professionals, and review your programs to leverage the latest best practices.
7. Measure progress in training and development
Measuring the ROI of employee training is a critical step in a successful
training program
. Improvements to business processes that are correlated through training programs are referred to as "behavioral compliance". This behavior is measured in the workplace to determine whether employees have learned to behave in line with the organization's goals and objectives.
Also, as part of employee training, managers who have been trainers must repeatedly monitor and evaluate employee performance during their onboarding period. They can also provide constructive feedback and coaching to let employees know how they're doing in real-time.
Training as an investment
According to HR Magazine, companies that invest $1,500 in training (per employee) will realize an average of 24% more profit than companies that spend less.
However, how do you make sure you're investing in the type of training with the greatest return? How do you identify viable training programs that engage employees and visibly improve their performance? And how do you easily keep track of all this data?
Choosing a
learning management system
(LMS) like Green LMS allows you to deliver impactful business education with a simple, intuitive, and powerful learning management system. Create interactive training courses using a powerful course creation tool. Increase student engagement through gamification and social learning. Track training progress with out-of-the-box reports and interactive dashboards. Host online training through Green LMS Zoom integration Provide your staff with a continuous learning experience with the Green LMS mobile application. Additionally, the new Green LMS free content library includes a comprehensive collection of high-quality training courses created and curated for your organization's training needs. Don't hesitate to contact us to find out more about how Green LMS can help you transform the training and development of your business.
Sponsor Ads
Report this Page
Created on Dec 6th 2022 08:44. Viewed 210 times.
Comments
No comment, be the first to comment.