Restore Your Teeth & Smile With Dental Crowns From This Houston, TX Dentist
by PRC Agency
PR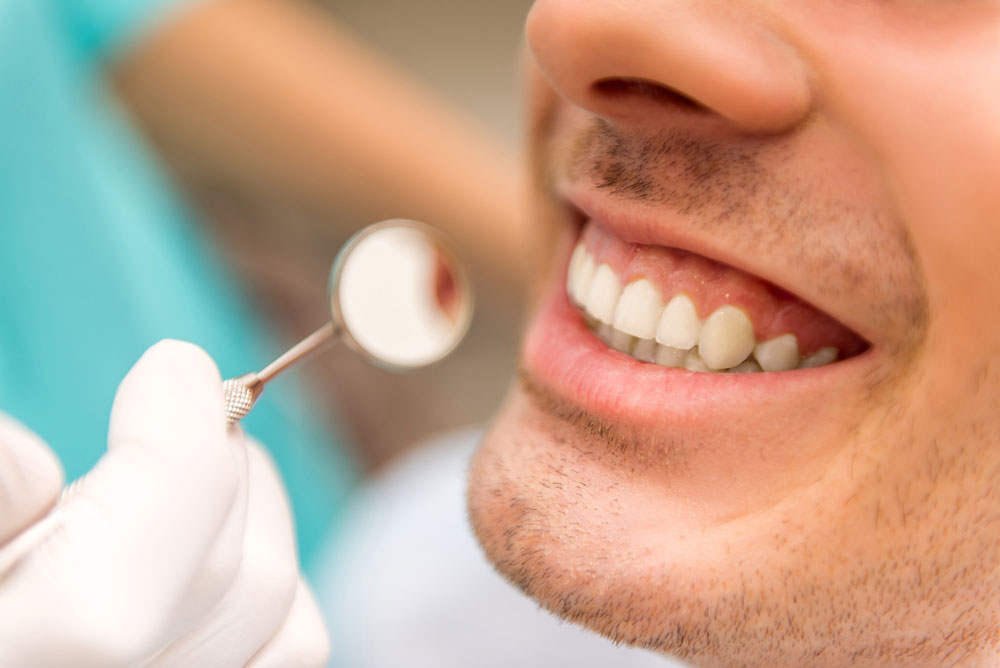 Does the song "All I Want For Christmas Is (My Two Front Teeth)" come to mind? Let the dental experts at Dentist 101 turn that frown into a winning smile! They offer modern treatments to restore your oral health - visit their Houston clinic today!
The practice provides dental crown and bridge treatments for patients seeking to restore missing, damaged, or weakened teeth. Dentist 101 of Houston caters to patients in Texas and surrounding cities and neighborhoods, including Memorial, Briar Forest, Bellaire, Alief, Mid-West, Braeburn, Sharpstown, and Chinatown.
Go to Dentist 101 of Houston - Dental Crowns, Bridges, and Denture to find out more!
Dentist 101 of Houston now offers you advanced dental restoration solutions so that you maintain good oral health. The dentists believe that extraction is the last resort when teeth are damaged, either through decay or injury. As such, the practice provides you with affordable crowns, bridges, and dentures, custom-designed at the practice using the latest technology, to make it possible for your teeth to be saved and reconstructed even if the damage may seem severe.
Dental crowns are tooth-shaped caps placed over a damaged tooth. Dentist 101 will recommend this type of treatment if you have broken or severely worn down teeth or have undergone root canal treatment or pulpotomy. The crowns will restore your teeth' shape, size, strength, and appearance.
If you need dental crowns, you will first undergo comprehensive oral X-rays to allow the team to identify any infection and the extent of its severity. The dentists will then file your teeth down to give way for crown attachment. The permanent crowns offered at Dentist 101 of Houston are made from high-quality porcelain or ceramic to provide the most natural look.
The clinic also offers dental bridges for patients who have one or more missing teeth. When a tooth is missing, nearby teeth can move toward the space, causing bite irregularities, chewing difficulties, and jaw pain. Dentist 101 may recommend bridges as an alternative treatment if you have a chronic condition, such as diabetes or heart disease, and you are not a suitable candidate for implants.
Based on your medical history and current oral health condition, the team may also advise you towards restoring your smile with modern, complete or partial dentures, that include both removable and fixed options.
Other dental care services such as gum treatments, orthodontic braces, and oral cancer screening are also available at the practice. Dentist 101 accepts most dental insurance programs, including Medicaid and PPO.
Check out https://www.digitaljournal.com/pr/bellaire-houston-tx-family-dental-clinic-implant-filling-treatments-updated to know more.
According to a satisfied patient, "At Dentist 101 the staff are extremely attentive, safe, and friendly. Dr. Su is a very intelligent and lovely doctor, she takes care of her patients and makes sure the treatment is what's best for them. Everyone here made my dental experience very calm and easy, and made sure my treatment was taken care of step by step."
You're just a consultation away from the perfect smile - call 713-773-1300 today!
Visit https://news.marketersmedia.com/chinatown-dentist-houston-tx-multilingual-family-dental-implant-service-launched/88978544 for more details!
Sponsor Ads
Report this Page
Created on Jul 23rd 2022 02:14. Viewed 53 times.
Comments
No comment, be the first to comment.