Refused a Loan for Bad Credit– What Can You Do?
by LoanTube UK
LoanTube- Real Rate comparison site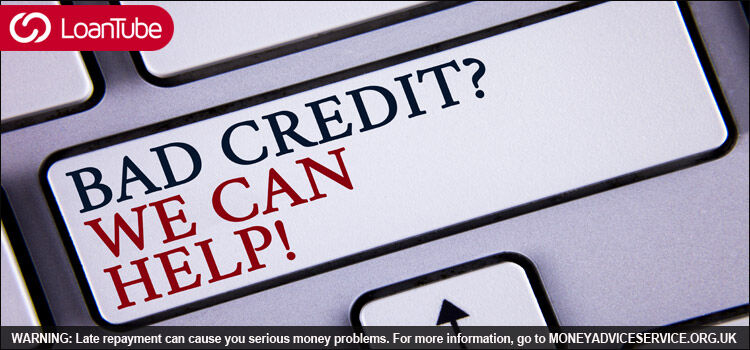 Rejection of loan applications on the basis of credit history is often done by lenders who consider the credit score as the ONLY deciding parameter. However, it is important to know the reason for rejection, before you apply again.
Taking the financial help of a loan during a crisis is what we do in lack of an emergency fund or savings. People consider taking out an unsecured personal loan to deal with their financial emergencies. Many would-be borrowers face this unpleasant situation wherein their application is denied. Therefore, it is important to know why your application was rejected and it is equally important to know what should be your next move to access funds.
Why Do Lenders Reject Loan Application?
There are various reasons due to which lenders may reject an application. According to The Money Charity, people in the UK owed £1,633 billion at the end of February 2019. The number has grown from £1,584 billion in February 2018. That means due to ease of accessibility, unsecured lending is becoming the favourite option for many Brits during a crisis.
Hence, it can be clearly concluded that access to credits in the UK is growing. Listed below are few of the common reasons due to which lenders may reject an application:
A low credit score indicates and reflects your financial behaviour. It shows you well do you manage your personal finances. Many lenders consider a credit score a primary indicator of your finances and on the basis of that, they make their decision. However, a borrower may avail Bad Credit Loan in the UK as many lenders prefer to assess a borrower's repayment affordability rather than taking a decision solely based upon credit history.
A borrower must have a regular and stable source of income. This is a very important factor considered by lenders while making a decision. A source of income acts as proof that the borrower will be able to repay the loan as they earn money. Also, the flow of money should be regular.
All the information provided by the borrower must be true and the borrower must have necessary documents as proof. If the lenders fail to complete the verification process due to an incorrect information filled in the application form, they will go ahead to reject the application.
Know the reason for the denial and then work on those improvement areas to be eligible for availing an unsecured personal loan. Before you re-apply for a loan, always compare them on various websites as that will help you in finding the best rate available for that particular credit product. There are lenders who also offer Loans for Bad Credit with No Guarantor. Save your time and efforts as you do not have to find a co-signor who will be liable for your financial responsibilities.
If you have made some errors in the application form, get in touch with the lenders to fix them. Double check before you re-apply or fill in an application form. As applying for multiple loans also degrades your credit score.
Tip: Rejection for a credit score is one of the major reasons. Work on your credit score and try to improve it so that it doesn't become a stumbling block while accessing loans in the future.
Sponsor Ads
Report this Page
Created on May 15th 2019 05:47. Viewed 503 times.
Comments
No comment, be the first to comment.