Plano Dental Clinic Offers Oral Appliance For Obstructive Sleep Apnea Treatment
by PRC Agency
PR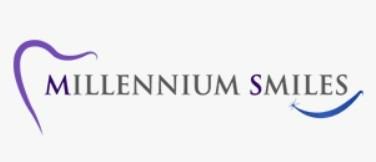 No, feeling sleepy all day is not normal. Neither is frequent loud snoring or being restless all night. They could actually be signs that you have obstructive sleep apnea. Don't worry, it's not an exotic tropical disease. It's just a fancy word for something that's blocking your airways when you sleep, and the team at Millennium Smiles can help.
There are lots of devices on the market to treat OSA, but, just like anything else, you get what you pay for. Considering OSA can lead to some serious chronic conditions, you're better off getting help from a medical professional. This leading local dental practice offers the latest OSA treatment appliances, which are FDA-approved and fitted to the unique shape of your own mouth.
Go to https://millenniumsmiles.com/service/obstructive-sleep-apnea for more information.
Obstructive sleep apnea is becoming more common in the US, and the American Academy of Sleep Medicine tells us that it now affects over 25 million adults. Millennium Smiles states that, in addition to more effective treatment, its latest oral appliances are designed to promote temporomandibular joint (TMJ) health, so they're also helping you prevent another common condition.
The Division of Sleep Medicine at Harvard Medical School explains some of the symptoms you might experience if you have OSA. They include unsettled and/or restless sleep patterns, daytime sleepiness, mood changes and depression, loud snoring, and learning or memory problems. The condition is also associated with chronic diseases, such as high blood pressure, heart disease, and type 2 diabetes.
While you can easily buy an off-the-shelf oral appliance, Millennium Smiles explains that these devices can be generic in nature, reducing their overall effectiveness, and causing you more discomfort. The clinic's latest treatments are designed to address specific causes of airway blockage, such as nasal obstructions, soft palate collapse, tongue obstruction, or collapse of airways in the throat.
It all sounds pretty dramatic, but your treatment is really straightforward. As mentioned, your appliance will be fitted to suit the unique shape of your mouth. The process involves taking a simple mold of your teeth, after which Millennium Smiles will create your own custom appliance. Not only does that lead to a more comfortable and effective device, it also allows the team to make minor adjustments over time.
Utilizing some of the latest technologies, Millennium Smiles is one of Frisco's leading dental clinics. In addition to obstructive sleep apnea treatment, the center offers TMJ therapy, dental crowns, dental implants, veneers, wisdom teeth treatment, cosmetic dentistry, and 24/7 emergency services.
One client recently stated: "From the moment I walked in as a new patient, I was greeted warmly. I was not only educated on the state-of-the-art technology used in their office, but also the credentials behind the dentist, which really put me at ease. I will definitely be returning."
If you suffer from obstructive sleep apnea, get professional medical treatment from the team at Millennium Smiles.
Book an appointment today. Check out https://millenniumsmiles.com/service/sleep-apnea-appliance so you can learn more.
Millennium Smiles 5649 Lebanon Rd, Frisco, Texas 75034, United States Website https://millenniumsmiles.com/ Phone +1-469-200-8123
Sponsor Ads
Report this Page
Created on Feb 3rd 2023 23:06. Viewed 98 times.
Comments
No comment, be the first to comment.