Planning To Unravel Gems In USA? Fly With USA Prepaid Cell Phone Plans
by Pixwireless Prepaid
Owner
Do you own a Sprint-compatible device? Then Pix Yellow monthly plan is fit for you!
Do you have an LTE compatible unlocked device? Pix Silver is the right plan for you!
Are you a frequent foreign traveller? Then Pix World SIM is expressly designed for you!
Do you want to stay in touch with all your closed peeps virtually? The virtual SIM is for you!
Do you have an unlocked GSM device? Pix Emerald is the perfect roaming plan for you!
If you node your head in agreement, then all above-mentioned plans are good to go with.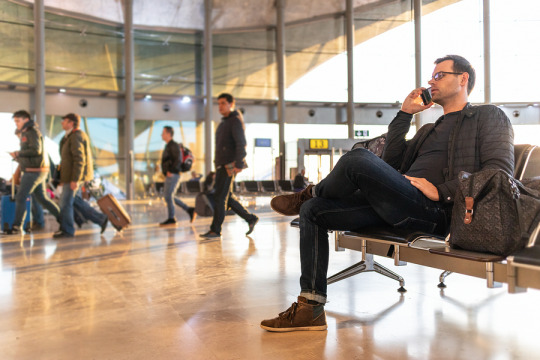 But the question is who is offering all above mentioned plans. Well, its straight answer is Pix Wireless, which has introduced its four fabulous international roaming plans for globetrotters like you. The mobile carrier has collaborated with more than 150 network operators, which function on the 2G and 3G operators to offer you impeccable mobile connectivity and revolutionary wireless freedom anytime.
With its USA prepaid cell phone plans, the mobile carrier offers unlimited communication data and keeps you connected with all of your near and dear ones anytime.
Now, let's talk about the key features of the Pix's USA prepaid cell phone plans as under:
Pix Yellow Features
Being prepaid by nature, the plan allows for nationwide 4G LTE Sprint Network.
It brings to you 4G LTE Data on America's largest Wireless network.
It covers up to 99% of America with 4G LTE.
It offers unlimited communication data.
Pix Silver Features
This plan facilitates 4G LTE Data on America's largest Wireless Network.
With this plan, you can connect to the Nation's largest CDMA Network.
The plan allows for unlimited communication data.
It offers coverage in the widest areas in America.
Pix World SIM
This SIM card offers free-free communication in over 193 countries and 200 cruise ships.
You can use this SIM card to send and receive SMS texts, and/or access data on the worldwide web.
Pix World has joined hands with more than 150 global network operators.
The global SIM allows you to make and receive calls anywhere, anytime.
Pix Virtual SIM
The e-SIM offers you unlimited communication over any Wi-Fi or data connection.
The virtual SIM card works as your another phone number.
It is an iPhone & Android enabled virtual SIM or App.
Conclusion
So, if you don't want to get stung by the bill shock caused by outrageous roaming bill, get your unlocked smart devices activated with any of the USA Prepaid Cell Phone Plans.
Sponsor Ads
Report this Page
Created on Jan 31st 2020 01:14. Viewed 355 times.
Comments
No comment, be the first to comment.