Overcome Burnout With An Executive Leadership Coach For C-Level Managers
by PRC Agency
PR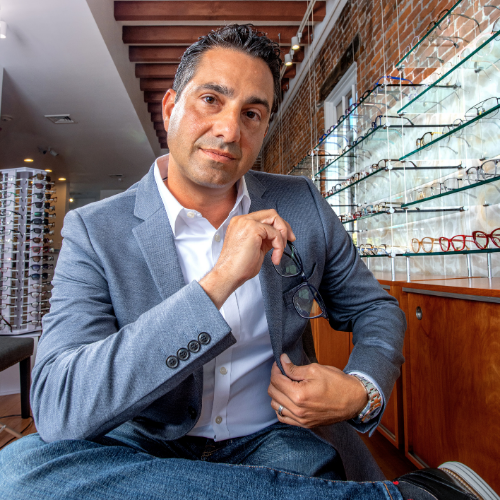 How does it feel? How does it feel? It feels like your heart is in your throat and your stomach has joined the Olympics for gymnastics. It feels dark but wet, where everything you do is sticky and you're always wondering whether you can get out of it (or if it's even worth it). It feels like a fire in your brain but a winter in your groin and everything just hurts.
It feels like a burnout - and a bad one at that.
But the good news is that there are ways to heal from it. Dr. Scott Colonna explains this all in his report, "Getting Back to Your Passion: How to Stop Drowning in Details".
The business mentor discusses what burnout is, how to avoid it, and what can be done when you are experiencing it. With the report, you learn the value of leadership coaching in addressing the condition and why many executives often experience chronic fatigue at work.
Read the whole report at https://drscottcolonna.com/getting-back-to-your-passion-how-to-stop-drowning-in-details
Did you know emerging data states that nearly 70% of the American workforce is suffering from burnout? That's why Dr. Colonna wants to help.
In the report, he states that the condition, though devastating, can be properly managed with leadership executive coaching. He believes in the statement that "We're only limited by the things we allow to limit us", and guides you to shift your perspective on work so that you can live a happier and more fulfilling life.
Burnout is the manifestation of chronic severe stress. It is often discussed concerning your "allostatic load", which is the burden of highly stressful life events. When environmental challenges exceed your ability to cope, then allostatic overload occurs. One way this overload expresses itself is through burnout.
Burnout can be experienced in different ways. However, most people agree that burnout feels like a fire has died inside them. Suddenly, everything is overwhelming and nothing seems right.
In the report, Dr. Colonna says that the key to reigniting the spark is to always go back to your "why". The passion is the "why" - why do you do what you do? To hone in on your purpose, you can effectively manage burnout through leadership coaching. An executive coach can help create a mission statement that acts as a sort of guiding light, especially when things are going sour.
Dr. Colonna writes, "The big picture can help you avoid burnout and minimize distractions that get in the way of your long-term goals."
For business support, executive coaching can help you reach your business goals faster. Those interested in learning more can book an appointment to speak with Dr. Colonna directly.
Get rid of that sticky feeling in your heart today. Go to https://drscottcolonna.com/getting-back-to-your-passion-how-to-stop-drowning-in-details so you can learn more.
Sponsor Ads
Report this Page
Created on Jun 14th 2022 00:40. Viewed 91 times.
Comments
No comment, be the first to comment.