Orange County Top Broker Offers General Liability Insurance For Businesses
by PRC Agency
PR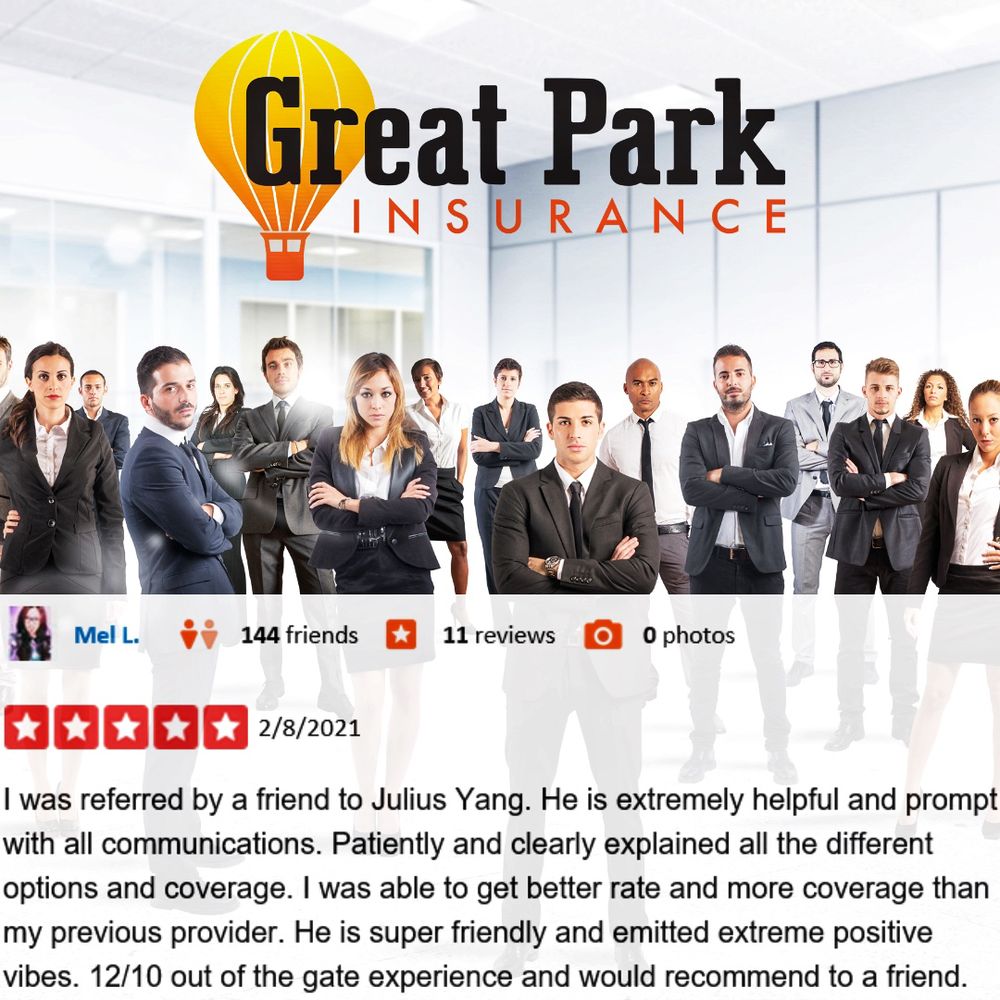 Your business' greatest asset is its workforce. That's why they should be adequately protected against injuries. Luckily, Great Park Insurance has affordable workers' compensation insurance policies.
Thanks to this broker, you can get comprehensive protection at a wider range of price points. All plans provide coverage for medical fees and lost wages should your employee get injured or perish while on the job.
Learn more by visiting https://greatparkinsurance.com/insurance-quote-services-amps
More importantly, these policies offer legal protection as workers' compensation effectively functions as a settlement. You will get access to responsive customer service, which can help you and your employees quickly process claims.
Despite your best efforts, work-related injuries cannot be completely avoided. In fact, industry data shows that around 340 million occupational accidents happen each year.
Unsurprisingly, paying for your employee's medical care and lost wages can severely affect your business' bottom line. As such, Great Park Insurance offers a broad range of workers' compensation policies so you can have greater peace of mind. It has partnered with many of the nation's leading insurers to offer affordable rates.
Aside from the above-mentioned features, workers' compensation insurance will likewise give your injured employees disability benefits as well as funds for ongoing treatment such as physical therapy. Moreover, having this policy — which is mandated by the state — can help you avoid steep penalties for non-compliance.
To give you an idea of your estimated premiums, the agency offers a no-obligation quotation service. You simply need to visit the homepage and click "Start Your Quote" to access this feature.
Great Park Insurance's goal is to provide affordable policies that don't scrimp on coverage. It was founded in 2010 by Daniel Seong, a former United States Marine Corps member. In addition to workers' compensation insurance, the company also sells vehicle, property, and business protection plans.
Seong says: "Great Park Insurance was built to serve the community by helping families protect what they've worked so hard to build. Our primary focus has always been to be a valuable resource for our clients. Whatever your needs might be, we have a package that meets your budget and offers more than enough protection."
Workers' compensation insurance doesn't have to cost a fortune. Not if you work with Great Park Insurance, that is. Get a free quote today!
Head to https://greatparkinsurance.com/insurance-quote-services-amps for full details.
Sponsor Ads
Report this Page
Created on Jun 27th 2022 14:06. Viewed 57 times.
Comments
No comment, be the first to comment.