Optimize Month-End Accounting & Finance Management With Sage 100 Checklist
by PRC Agency
PR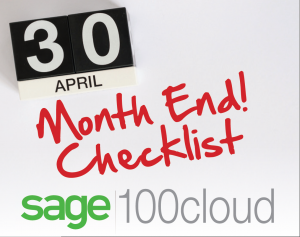 We get it – month-end accounting can be a pain in the you know what. But with Sage 100, you can use advanced software to make your life easier.
It includes integrated applications for companies wanting to achieve their growth goals. And best of all, you can now download a checklist that takes you through everything you need to consider!
Discover all the benefits at: https://www.jcscomputer.com/Sage-100-month-end-close-checklist
The checklist covers a range of end-of-year focus points to ensure that you maximize revenue, productivity, and efficiency. It covers Sage third-party integration, inventory management, and more. By implementing the checklist, you will be able to ensure nothing gets overlooked during your month-end closing process.
You can gain deeper insight into how you can benefit from the JCS Sage 100 training program, consulting, and the company's overall expertise. It provides actionable insights and answers to general questions, ensuring you stay on track with your financial targets.
The team encourages you to make the Sage 100 month-end checklist a central focus for your business moving forward. It helps with running reports and highlights the steps to complete to ensure your systems stay on course. The Sage 100 software allows you to record transactions for the current month, future months, and previous months simultaneously.
One of the benefits of the platform is that it's fully customizable based on the needs and requirements of your company. Accounting Business Solutions provides guidance on how you can use codeless customization options to enforce your own business rules.
The checklist is available for download now on the Accounting Business Solutions company website. Sage 100 - in its various versions - can seamlessly manage checks and forms, e-commerce needs, sales and purchase management, HR and payroll admin, and more.
Alongside their Sage 100 consulting services, the JCS team also provides accounting business resources for Sage 50, Misys Manufacturing, QuickBooks Enterprise, Premier and Pro, and a range of other solutions.
A spokesperson for the company states: "Each module in Sage 100 has its own close process and its own period-end checklist that should be considered during the month-end close. This should include reports to run, and the steps to close to make sure your system stays in balance and on track."
Are you ready to optimize your processes moving forward and simplify your accounting? Get in touch!
Check out https://www.jcscomputer.com/Sage-100-month-end-close-checklist for any extra info you need!
Sponsor Ads
Report this Page
Created on Apr 15th 2022 14:06. Viewed 44 times.
Comments
No comment, be the first to comment.