Offshore Development Services in India - The 2020 Guide
by The Scalers
Offshore Development Teams In India
The software industry has become unbelievably saturated, with some even suggesting there will be over a million different software companies in the world in less than 10 years' time.
Since most of these businesses are tightly-packed into Western Europe and North American cities, competition is fierce and the cost of doing business is always climbing. Almost inevitably, offshore development services (or simply 'offshoring') have risen as a solution for Western businesses looking to build custom software.
What are offshore development services?
In the software world, offshoring is where a company builds a dedicated team of developers and opens a new office, all in another country. They are regular employees in every sense except that instead of working locally, they're based elsewhere.
These are called offshore software development centres, and there are many reasons a company might choose to establish one. Some of them include —
Operating costs:

Building teams in Eastern Europe or India is less expensive than Paris, or London, or New York.

Premises, equipment, and salaries are all lower thanks to the more affordable cost of living.
Scarcity of talent:

Across Western Europe and America, highly-qualified software engineers can be hard to nail down.

Tech economies like Bangalore

produce more world-class IT engineers than anywhere on the planet.
Limited expansion:

Quickly scaling-up business can be difficult.

Going offshore lets businesses purchase larger offices, change more dynamically, and not worry about finding adequate staff.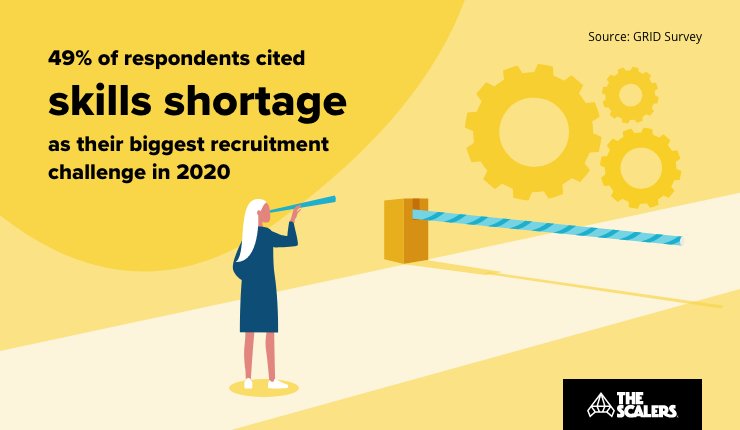 This has made tech hubs like Bangalore, the Silicon Valley of Asia, and a goldmine where you can recruit the best engineers for software development. For instance, IT giants like Google, Apple, Microsoft, and SAP are all establishing their R&D centers in Bangalore! And they all got help from an offshore development services partner at the very beginning.
How is this different from outsourcing?
We've covered this in more detail with another blog post outsourcing vs offshoring but to put it simply, these are fundamentally different approaches to business.
Outsourcing vendors typically hire developers on an ad-hoc basis for sporadic projects. But these developers do not work for you: they cater to different clients and different projects. Since the main driver for outsourcing is cost, companies push hard for the lowest price possible. The end result is almost always below expectations since the developer has no real investment or incentive to do a good job.
Read more about Offshore development service
Sponsor Ads
Report this Page
Created on Dec 15th 2020 22:18. Viewed 202 times.
Comments
No comment, be the first to comment.