New Voice Branding Audio Industry Podcast Interviews Mike Young Studio Head
by PRC Agency
PR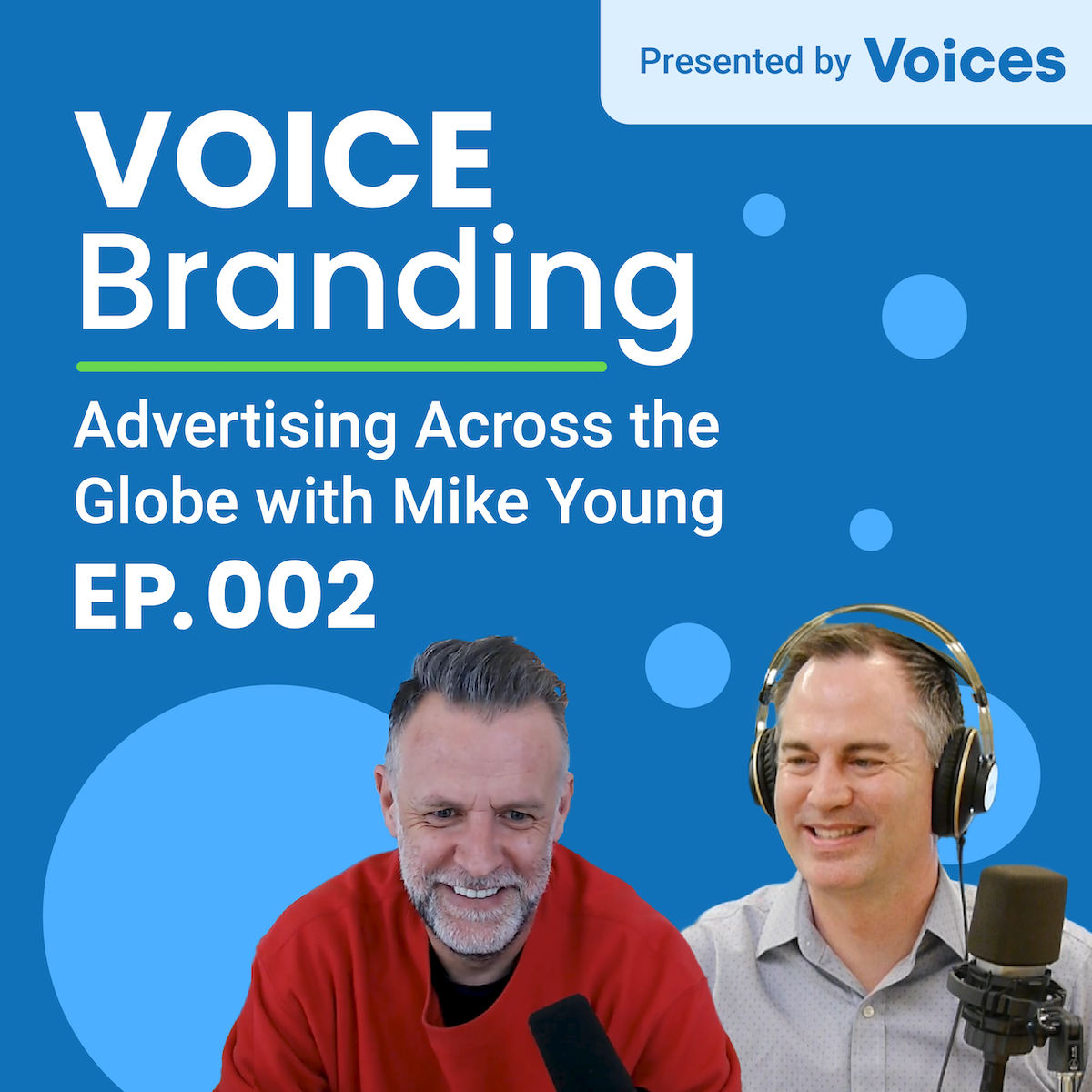 Voices truly believes that to become the best, you need to learn from the best. That is the mission behind their Voice Branding podcast. Each week, they bring you inspiring stories about the future of the world's creative industries.
In each episode of their Voice Branding podcast, Voices showcases to you innovative tools and market insights that aren't being discussed anywhere else. In their latest episode, which has just been released, Voices' CEO David Ciccarelli welcomes guest speaker Mike Young from Mike Young Studio.
Go to https://www.voices.com/podcasts/voicebranding/podcast/creating-global-ad-campaigns-with-mike-young to find out more.
The new episode, which is called 'Creating Global Ad Campaigns with Mike Young', focuses on how brands can increase their reach in today's globalized market. Their interest in the global advertising ecosystem coincides with the latest figures from Oberlo. According to their statisticians, the global digital advertising market is now valued at over $570 billion, which represents 63% of overall expenditure on media ads.
With an expected growth of over $120 billion in the coming two years, the importance of a global strategy for your business, even if it's a small business, cannot be understated.
As such, Voices' David Ciccarelli is proud to be sharing Mike Young's industry knowledge and expertise with you in this latest episode.
Mike began his career in radio production and live broadcasting in New Zealand before moving on to radio station imaging in Australia and finally to audio-based ad campaign designing in New York under his Mike Young Studio.
'Creating Global Ad Campaigns with Mike Young', which you can now stream on the Voices' website, or on Google and Apple Podcasts, focuses on how to build a successful campaign and how to meaningfully integrate audio into your campaign initiatives. Alongside the global digital advertising market increases, the digital audio advertising segment is also showing substantial growth, with spending on audio increasing by 14.5% in the last year.
Therefore, the podcast also delves into how you can manage complex advertising campaigns and projects, and what you should listen for during audio auditions. These are areas that Mike and his team have vast experience in.
Voices is the world's largest hub for voice talent, with over 2 million freelance voice artists. Hosted by its CEO, Voice Branding is a podcast that covers cutting-edge creative ideas, trends and technologies.
A spokesperson for the company said, "Voice Branding is the podcast that takes a behind the scenes look at the creative process, the tools and technology brands use and how they incorporate voice and audio to engage with their audience."
There is so much for you to learn in the latest episode of Voice Branding with David Ciccarelli.
Visit https://www.youtube.com/watch?v=UaAsMWVSHNQ to stream it today and start cultivating your global ad presence.
Sponsor Ads
Report this Page
Created on Jul 14th 2022 02:05. Viewed 167 times.
Comments
No comment, be the first to comment.