Most advanced high circuit density HDI circuit board | JINSUNG Electronics
by Professional Writer
Professional Writer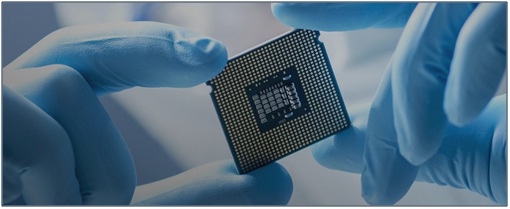 JINSUNG Electronics Co., Ltd. is a Korean company that specializes in surface mount technology for custom circuit board manufacturing since 1995. It also specializes in Quick turn, High quality HDI circuit board, Custom Flex circuit board and Rigid-Flex circuit board fabrication.
For the last three decades, it has been pursuing the corporate mission that provides all the customers with the best service and fabrication technology in the industry. JINSUNG has been well known for its superior customer service and on-time delivery. It will always stand to be co-operative with the customers. Now Samsung Electronics is one of the customers of JINSUNG.
JINSUNG's HDI circuit board
HDI PCB is the abbreviation of high density interconnect printed circuit board. It is a kind of printed circuit board manufacturing technology. HDI PCB is a circuit board with a relatively high circuit density that uses micro-blind and buried via the copper-plated holes in the PCBs technology.
HDI PCBs are one of the fastest growing technologies in the PCB industry now. And it is available at Jinsung Electronics. HDI circuit board contain both the blind and buried via hole varieties and have a higher circuitry density than traditional circuit boards.
The capability of Jinsung to develop HDI PCB
A microvia maintains a laser-drilled diameter of typically 0.006" (150µm), 0.005″ (125µm), or 0.004" (100µm), which are optically aligned and require a pad diameter of typically 0.012" (300µm), 0.010" (250µm), or 0.008" (200µm) and here Jinsung allowing additional routing density. Microvias can be via-in-pad, offset, staggered or stacked, non-conductive filled and copper-plated over the top, or solid copper filled or plated. Microvias add value when routing out of fine-pitch ball grid arrays (BGAs) such as 0.8 mm pitch devices and below.
Additionally, micro vias add value when routing out of a 0.5 mm pitch device where staggered microvias can be used. However, routing micro-BGAs such as a 0.4 mm, 0.3 mm, or 0.25 mm pitch device requires the use of stacked microvias using an inverted pyramid routing technique.
Click here to contact JINSUNG Electronics.
View more: Most advanced high circuit density HDI circuit board
Sponsor Ads
Report this Page
Created on Jan 26th 2022 05:06. Viewed 104 times.
Comments
No comment, be the first to comment.