Merits of Mobile Tyre Fitting
by Jordi el Ninopolle
I am Jodi form West midland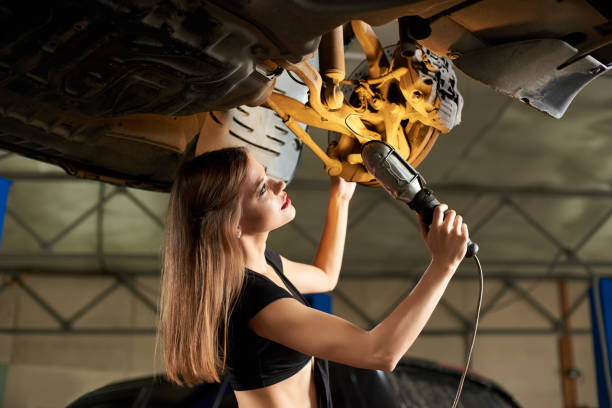 While you're cruising on the outskirts of the city on weekends, the one thing you never want to happen is your tyre to go flat. It is common to not find any roadside assistance in such areas, or even at motorways and highways. Not everyone is capable of replacing a flat tyre properly. You should rather get it done from someone who does than do it yourself and prepare for a mishap. Such times call for smart solutions like the mobile tyre-fitting service offered by Fleetline Tyre Services. Continue reading the article to know more about mobile tyre fitting Birmingham.
What are Punctures
Tyres are made up of vulcanised rubber and prone to being damaged by any sharp object. Glass pieces, nails and other sharp objects that are often found on the roads are capable of penetrating the tyres and form a leak. This leak gives way to the air inside the tyre to escape and, therefore, reduce the air pressure. This leak is known as a puncture and needs to be dealt with before planning to drive the car again.
Mobile Tyre Fitting
This tyre fitting Birmingham service is available at several garages and can be availed by just calling them. A van will be at your location with all the tools required to deal with your situation along with tyres of different sizes, in case you need a replacement. Home, work or school, you can call them for replacements anywhere, while you can continue doing your work.
Benefits of Mobile Tyre Fitting
Amazingly Convenient
Before you had to take your tyre to a repair shop and ask the mechanic to repair it, then go back and remount it. It is now a much more hassle-free job to do, as you can ask the mechanic to come to your location and solve the issue.
Fast Emergency Service
This service is very helpful in case of emergencies and provides assistance to anyone who's in a rush to be somewhere. Being stuck on motorways is often the most irritating thing that happens to someone as they can't find any assistance over there. Give a call to us, at Fleetline Tyre Services, and we'll be there to take care of the issue.
More Safer
Puncture repair and mounting your spare wheel is not the easiest of tasks to do. An improper repair can end up being more dangerous, as while driving, the loose wheel might detach from the car and cause a crash. Getting this job done by a mobile tyre-fitting service guarantees proper and efficient repair and replacement.
Money Saver
You save money on the fuel that would be consumed in taking your car to the garage. You can call a mechanic to your location and get it done without having to go anywhere. You also save the money that you would have lost for the day, at work, if you had taken your car to the garage.
Tyres need to be properly repaired and mounted to avoid any harm later on. If you aren't well aware of how to repair the puncture or how to mount the spare wheel, it's best that you don't do so. If you're stuck in such a situation and require any tyre fitting Birmingham assistance, contact us at Fleetline Tyre Services. Our experts will be at your location at the earliest and help you get back on the road in no time. They have replacements for all types of vehicles. From car tyres to commercial truck tyres Birmingham, our experts are trained for and provided with all tyre sizes.
Read More : How to Invest Efficiently in Truck Tyres
Sponsor Ads
Report this Page
Created on Oct 7th 2019 04:00. Viewed 484 times.
Comments
No comment, be the first to comment.