Medigap Vs Medicare Advantage
by Dorano V.
Professional PR since 2010
Introduction
Health insurance is a necessity today. Health insurance is a type of insurance coverage through which we can claim payments for our medical and surgical expenses. Medical insurance is so important as medical care is becoming one of the very expensive services. Also, medical insurance is devoid of any taxes. There are many private medical insurance companies running successfully like United Health, Kaiser, Humana, Cigna, Allianz etc. While Medicare is a health insurance policy run by US federal government.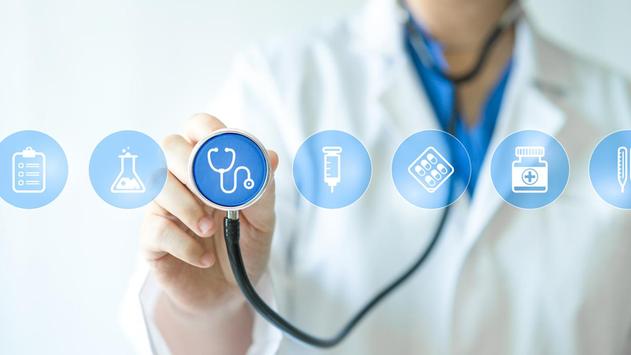 Factors To Consider While Choosing An Insurance Cover
Choose the scheme according to your requirements.

Family floater plan is a good option.

Choose the coverage amount smarter.

Check for sub-limit in the plan.

Check from when pre-existing ailments are covered.

Check for co-payment feature.

Maximum age renewal.

Choose insurer with high claim-settlement ratio.

Compare the premium.

Mind the exclusion.

Check for add-on rider which you can opt by paying an extra premium.
Medicare
Medicare is a health insurance policy for people older than 65 and people with disabilities under the age of 65. It also serves people with end-stage renal disease belonging to any age group. Medicare has four parts which are: Part A covering hospital insurance, Part B covers medical insurance, Part C covering medical advantage plans that are a private insurance option for covering hospital and medical costs and Part D covering prescription medical insurance.
Part A and B of Medicare are called as Original Medicare. And the Part C of Medicare is called as Medicare Advantage.
Medicare coverage outside the United States is limited. A Medicare Original policy along with Medigap policy May provide coverage for emergency health issues while travelling to foreign countries.
Medicare does not cover health care in full. Medicare supplement plans 2020 ensures that you are getting the best coverage.
MEDIGAP
Medigap is a Medicare supplement policy. Medigap is only available for individuals enrolled for Medicare Original Part A and B. Medigap is provided by a private insurance company and pays for the charges that Medicare coverage do not pay for. Just like Medicare, Medigap also does not cover long-term care including vision, dental and hearing issues.
Medigap bridges the gap in Medicare coverage. There are ten Medigap plans named as A, B, C, D, F, G, K, L, M and N. Medigap A is the basic core policy offering 100% cover for Medicare Part A and B. Medigap D also provides 100% coverage and 80% of foreign travel emergency. Medigap M offers the same coverage but only covers the 50% of the cost of Part A deductibles.
Even though there are 10 Medigap plans, all plans are not available in the entire United States. The pricing of Medigap plans are also different in different places. Medigap plans are standardized in Minnesota, Massachusetts, and Wisconsin.
Medigap can be provided by different insurers, but there is no different in plans as all plan details are scheduled by the government.
MEDICARE ADVANTAGE
Medicare Advantage provides more help at a lower cost. Instead of paying in Original Medicare, you can pay through a private insurance company. Medicare Advantage plans are almost like private health insurance plans. Most Medicare Advantage plans also offers prescription drug coverage.
Most common Medicare Advantage plans are:-
CONCLUSION
Insurance companies protect consumers during a medical emergency. Insurance bears high cost medical expenses saving your pocket. As a preparation for facing risk, it is important to take the best insurance coverage according to our needs. Medicare is a United States government's initiative for the good of the population. It has got very different types of supplement and plans that can be selected accordingly. Even though the plans are not same in different places, Medicare is doing a good job for the citizens of the United States.
Medicare Advantage provides more help at a lower rate. Also, it covers more than a Medigap does. So, obviously Medicare Advantage provides more benefits to common people. But if you are a regular traveller crossing different countries, your choice should be Medigap. Because Original Medicare along with Medigap covers 80% of medical emergency outside the United States.
Sponsor Ads
Report this Page
Created on Jan 16th 2020 13:55. Viewed 231 times.
Comments
No comment, be the first to comment.