Letstrack Anti-Theft: Stay One Step Ahead
by Letstrack LTD
Letstrack GPS Tracking Device
We all love our vehicles, but what measures do we take for securing this valuable possession. According to statistics, over 40,000 motor vehicles were stolen in 2018. Among which 75% were two-wheelers, 18% were cars and other vehicles constituted the rest (7%). It is observed that the main reasons for thefts were inadequate parking spots and parking on roadsides. Moreover, the reluctance to install a safety device is also added to the list.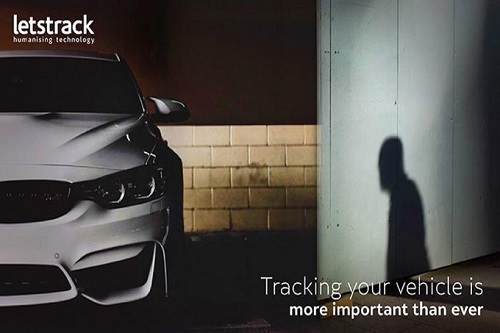 This situation can easily be taken care of, by simply installing a Letstrack device in your vehicle. It has special features like safe-mode anti-theft, real-time location, Alert me, engine cut, GPS tracking.
Letstrack is a small, prudent device which can be discreetly installed in any vehicle in order to know its whereabouts. This app-based the device lets you monitor your vehicle via your smartphones. With this device installed in your vehicle, it is quite unlikely for it to get stolen in the future.
Isn't it peaceful to know your car is safe and just a click away? What makes Letstrack so reliable and why to avail it sooner:
Safe-Mode/anti-theft- Motor-Vehicles is a primary mode of transportation. Safety here is of utmost importance. In a situation of theft, Letstrack enables you to control your car through your smartphones. By a simple voice-command, the owner can kill the ignition in times of need. The app-based device is collaborating with Google assistant and so this voice integration feature makes it effortless.
Engine cut- The feature lets you dismantle the functioning of the vehicle when needed. To avoid theft, Letstrack gives you full control of your vehicle assuring no harm, whatsoever. Once, out of trouble, the engine can start normally without any issue.
Real-time location- The device not only notifies you with the real-time location of the car but also, in case of an area with an unstable network, you will be covered by the GSM frequency band of 900/1800 or 850/1900 MHZ. This means you don't have to worry at all.
Voice Al- With the voice integration feature connected to Letstrack, the whole process takes place easily. Vehicle owners can manage their cars without any effort by voice command.
Parking notification- With this feature, the owners can always see their last logged parking locations. Keeping in mind the safety of the car, one can easily use this feature to set a secure perimeter. The alarm will be triggered once the car leaves the safe zone or the parking spot.
GPS tracking- Car-Owners can always be assured with GPS tracking. In times of theft or burglary, you can always track its movement. It's always hard to find a stolen vehicle but this feature gives you the update about its routes, making it easier for you to recover the vehicle by informing the local authority.
Speed alert- By setting the speed limits according to your own personal use, you can get alerts on your phone if the vehicle is exceeding the speed the limit set by you.
Letstrack brings you many such features which make it really easy for you to sit back and relax while this small, portable device will do the work for you.
Source: www.news18.com
Sponsor Ads
Report this Page
Created on Jul 16th 2019 05:39. Viewed 271 times.
Comments
No comment, be the first to comment.