Learn Best Things About UIWSOM
by Dr Carl S.
Professional Lecturer or Educational Blogger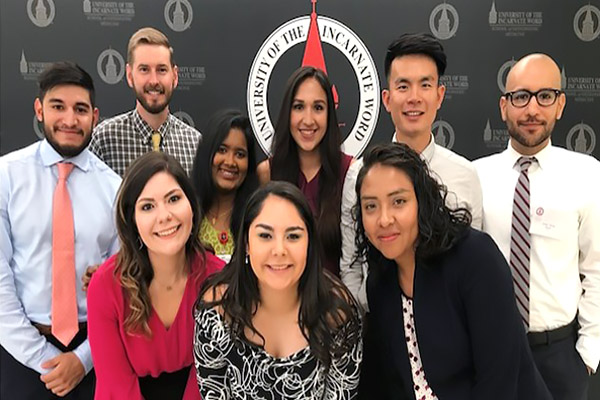 As you know, all learning platforms are good and serve their services to make individual experts and capable in a specific field. UIWSOM is one of the most reputable and trustworthy places for persons who want to get a medical education. Let's see some best things about the UISOM if you want to become part of this University.
About University of the incarnate word school of osteopathic medicine:
The University of the Incarnate Word is a tremendous place that endows the opportunity to explore the things uniquely. It opens the door always to welcome research and fruitful learning. This University is also known as the University of the Incarnate Word School of Osteopathic medicines (UIWSOM). Also, this learning platform is a mandatory part of the State's oldest Catholic University. Add to this, UIWSOM is the most recent medical school in Texas, and the first class to be attended to the school was in July 2017. This first-class consists of around 162 students. Basically, UIWSOM is the advancement of UIW's 140 years ago, the tradition of granting care and medical education all over South Texas. This University is top-ranked 47th out of 50 states. As the University of the Incarnate Word School of Osteopathic Medicine is a new school, so due to this, it holds the pre-accreditation status between the first 4 years of the student's admissions from COCA (Commission on Osteopathic College Accreditation).
Programs:
UIWSOM offers two-degree programs that are mentioned below. If you are interested, then you can get admission to these programs with affordable tuition fees.
Master of Biomedical Sciences(1-years)
Doctor of Osteopathic Medicine (4-years)
Community association:
If you become part of the University, then as an individual, you get to benefit from various community associations and relationships that are enlisted below for your ease.
WellMed
Texas Immunization Partnership
UIW Medical School Department of Translational Medicine
UIW Health Services
Southside Independent School District
San Antonio Housing Authority
Department of Human & Health Services
Foundation of UIWSOM:
Each learning institution has a foundation that sets its targets and goals to reach on the top of success stairs. On this subject, the UIW School of Osteopathic Medicine was developed on four pillars. And these pillars were used to construct the life-changing learner-centred curriculum and student support. Such pillars of UIW School are mentioned below:
Focus on innovation and inquiry
Concentration on professional identity formations
Standardized the learning results and individualized the learning process
Clinical practices and integration of knowledge
A vision of UIWSOM:
The primary vision of the University of the Incarnate Word School of Osteopathic Medicine is to expand the healing mystery of Jesus Christ. Add to this; the UIWSOM mission is to emancipate all the medical community persons to achieve academic, personal, and professional progress. Its focus on the commitment to lifelong learning by differentiation in patient-focused education, justice-based research, and significant partnership between the communities of osteopathic medicine, graduate, continuing medical education, and undergraduates. So, it is clear that the UIWSOM vision is to construct the learning communities that impact healthcare, civic engagement, and education all over the globe.
Facilities that you get at UIWSOM:
You enjoy the learning of new things and exploration when you get some facilities in your institutions. In this regard, UIWSOM provides a wide variety of facilities to provide for the ease of its members. Let's take a tour of facilities that are enlisting below for you:
Housing facility- Well, UISWOM does not grant housing for the university students, but they offer San Antonio the various housing choices likewise, houses, condos, apartments, etc. So, the incoming students could select housing that is suitable and perfect according to their needs and budget.
Counseling services- UIWSOM knows medical education is going tough and tiring for the individuals and brings various changes in their lifestyle as well as personality.
Test anxiety
Alcohol and other drug concerns
Stress management
Managing sleep difficulties
Grief & loss
Peer conflicts
Couples Counseling
Managing relationships
Professional identity development
Relationship with food, eating & exercise
Coping with depression
Group counselling
Individual counselling & support
Wellness centers- The UIWSOM believes that the physical health of a person highly impacts academic performance. Thus, UISOM has built wellness centers in compliance that provide students with activities in a healthy atmosphere. Such activities provide relaxation to the mind of the students, and they feel healthy or energetic to do their work. Here is the list of centers and actions developed at the University.
UIW Richard and Janet Cervera Wellness Center
UIW Ann Barshop Natatorium
Siclovia
San Antonio Farmers Markets
Brooks City Base
Fitness in the Park
San Antonio Parks and Recreation
So, you benefit from such outstanding services after connecting with the University of the Incarnate Word School of Osteopathic Medicine.
How do you make it successful in medical college?
Getting admission to any medical college is the utmost desire for every student. But to be honest, it is quite the toughest task. This question is quite stressful for the person who is part of the medical college. So, if you are able to clear the most challenging step and make the part of UIWSOM, then you must need to polish yourself by adopting various tactics. Some of the habitual tactics are given below for you:
The first tactic is the self-study of new things that help you to learn new things. Also, some students make concepts in their minds that they get admission and are always pretty in the results. And, they never focus on their studies. Self-study is the best way to start learning and improve your cognitive information.
Time management is also the most important factor that creates a problem for those who take extra time to complete their task and projects.
At last, help every person that needs your help, and it enhances your learning.
Must pick your friend wisely to help you in any difficult situation and don't make the cause of your time wastage.
So, the above-mentioned discussion is quite evident to deliver the best things for the UIWSOM. You get different facilities in the University like counselling services and wellness centers. So, this University offers enlisting facilities for its members.
Sponsor Ads
Report this Page
Created on Oct 14th 2020 06:17. Viewed 4,317 times.
Comments
No comment, be the first to comment.