Know Why Acrylic Rendering is Best for Your Exterior Walls
by James Spencer
Blogger
Whether you want to construct a new home or modify the existing one, rendering is one of the most important things to consider. Acrylic rendering has become quite a popular choice in recent years due to the durability it offers to your property in the long haul. Buying a house or remodelling your existing one is a considerable investment. Therefore, it's better to opt for the best render that can fetch you healthy returns in the future.
Acrylic is a plastic-based material that is mixed with cement render to give a perfect finish to your home. Moreover, acrylic render strengthens the building exteriors so much so that it can withstand harsh climate conditions. Here are a few good reasons why you should opt for acrylic cement rendering in Gold Coast for your exterior walls.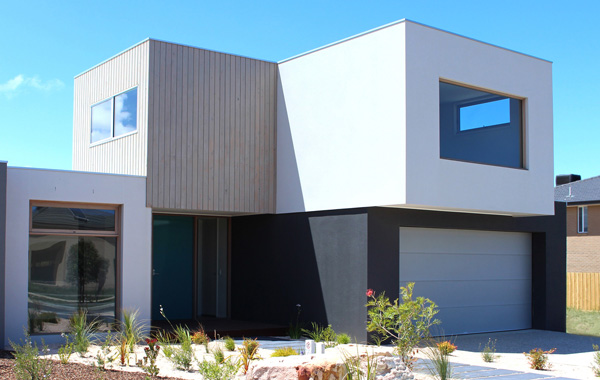 Ease of Application
If you want to revamp the look and feel of your building exteriors, no other option can beat acrylic render. Acrylic cement rendering can be applied easily, and the best thing about it is that it can be sprayed or rolled on the walls. No other rendering offers such a smooth application, as the acrylic render. Usually, the cement renderers apply double coats of this render to make your buildings sturdy. Also, the finishes of acrylic render can be applied in many different ways so you can customize the look as you want.
No More Cracks and Structural Damages
Your house is exposed to extreme climatic conditions throughout the year, so it eventually develops external and internal cracks along with severe structural damage. Therefore, you should use a sturdy material that can withstand all-weather climates, and that is possible only with an acrylic render. When acrylic is mixed with cement render, it becomes strong and much more flexible. It increases the durability of your home and protects it from further structural damage.
Highly Water and Moisture Resistant
During rain, water droplets can pile up and evaporate, leaving behind moisture, which seeps inside the surface of the wall, distorting the surface and resulting in severe cracks. Moreover, excess moisture can affect your building exteriors and develop fungus, moulds, and bacteria on the walls. All these factors weaken the walls and make it vulnerable to structural damage. But acrylic rendering offers ultimate flexibility in all weather conditions and make your walls durable. Moreover, it acts as a protecting shield and prevents condensation, rain, and moisture from penetrating inside the walls.
It Dries Up Fast Than Any Other Render
One of the most significant benefits of applying acrylic render is that you don't have to wait long for the render to dry, unlike other options. Be it concrete, brick or timber surface, acrylic render has the potential to dry on any surface. This not only helps to complete the project on time but also makes your building less vulnerable to adverse climate. Other renders take at least two to three days to dry up completely, thereby making your building susceptible to weather changes during this interim period.
It Increases the Market Value of Your Property
Acrylic rendering in Gold Coast offers multiple benefits to your property. It can hide all the fine line cracks to upgrade your home aesthetics. It gives a stunning look and appeal to your property and increases its market value. It's wise to choose acrylic rendering if you want to sell or lease out your home in the future. Moreover, acrylic renders come in bright colours and textures that can make your property stand apart from others.
Now that you know the wonders that acrylic render can do to your walls, you should opt for it the next time you revamp your home exteriors. For sought-after results, you can seek professional assistance anytime.
Sponsor Ads
Report this Page
Created on Jul 2nd 2019 05:15. Viewed 356 times.
Comments
No comment, be the first to comment.