Kent, WA Orthodontic Practice Offers The Best Invisalign Aligners & Braces
by PRC Agency
PR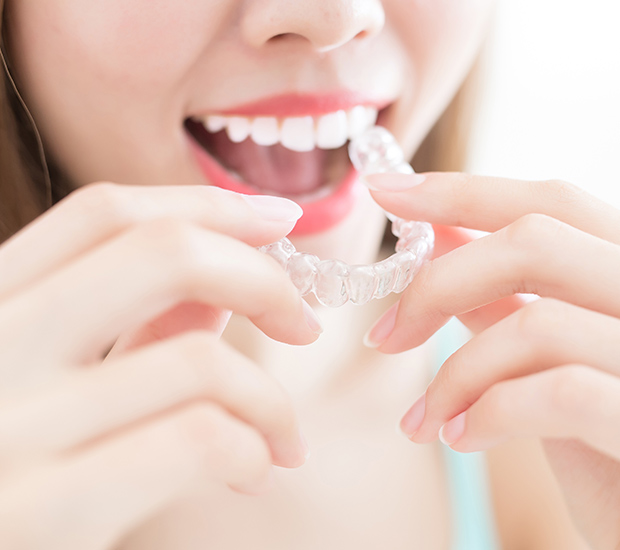 Have you ever wanted to airbrush out your less-than-winsome smile? Is there something about your teeth that feels less than ideal? Sean Liu Orthodontics uses Invisalign or SureSmile clear aligners to address crossbites, crowding without extraction, gaps, overlapping or crooked teeth, and misaligned or malpositioned jaws - giving you the beautiful smile you've always wanted!
Dr. Sean Liu and his expert team work closely with patients like you to achieve optimal dental alignment and correct a variety of orthodontic conditions that are preventing you from feeling the best you can about your teeth. And if you're shuddering at the thought of a mouth full of metal, never fear as they offer Invisalign to seamlessly transition your teeth to the best alignment.
If you're ready to smile your best smile, check them out at: https://www.liuorthodontics.us
As a leading orthodontics practice, the expert team helps you with a range of orthodontic complications, including crossbite, crowding, malocclusion, deep bite, excessive overjet, and protrusive incisors, among others. For adult patients with bone loss, prosthetic teeth, or other complications, Dr. Liu works closely as a team with your family dentist, periodontist, and other specialists to help you achieve the best oral health.
Each year, over nine million Americans receive orthodontic treatment. Appropriate and timely diagnosis and treatment are crucial, as those misaligned teeth you never thought too much about can cause pain, tooth damage, oral infections, cavities, and muscle pain. An incorrect bite can also lead to abnormal tooth wear, gum recession, or facial asymmetry, which puts the goal of a great smile into the category of "must have", instead of "nice to have".
At your first appointment, Sean Liu Orthodontics does a comprehensive initial assessment of your dental profile, taking X-rays and images to evaluate your overall tooth development, jawbone size and position, and other potential issues. Depending on your needs and preferences, the practice can then fit you with Invisalign or SureSmile clear aligners (which are practically invisible), as well as traditional braces, to help prevent, manage, and correct those mal-positioned teeth and jaws, and those pesky misaligned bite patterns.
The practice also offers orthodontic services for your children and teens, where early intervention is helpful in simplifying later treatment as they get older. By starting your kids early, orthodontic treatments can help regulate the width of their dental arches, gain space for permanent teeth, and avoid the need for permanent tooth extractions, among other benefits.
The practice does also offer fixed braces for cases where they're more effective, as well as a two-phase treatment for younger patients that involves tooth straightening and jaw growth modification.
Sean Liu Orthodontics is committed to providing high-quality orthodontic solutions for patients like you in Kent, WA, and the surrounding area. If you're interested in fixing your smile, or achieving better oral health for you and your kids, you can learn more about their orthodontic services at: https://www.liuorthodontics.us/whyorthodntics.html
A satisfied patient said: "I finished my treatment and am ecstatic about the results! My treatment plan was easy and painless. Everyone in Dr. Liu's office is fantastic and friendly, and my appointments were always on time."
To get going on that perfect Invisalign smile (sans heavy metal braces), you can learn more at: https://www.digitaljournal.com/pr/news/kent-wa-orthodontist-invisalign-clear-aligner-treatment-for-adults-updated
Sean Liu Orthodontics 118 SW 330th St Ste 200, Federal Way, WA 98023, United States Website https://www.liuorthodontics.us Phone +1-253-838-0765
Sponsor Ads
Report this Page
Created on Apr 1st 2023 09:02. Viewed 93 times.
Comments
No comment, be the first to comment.