Interactive and Digital Learning Program | Visang Education
by Professional Writer
Professional Writer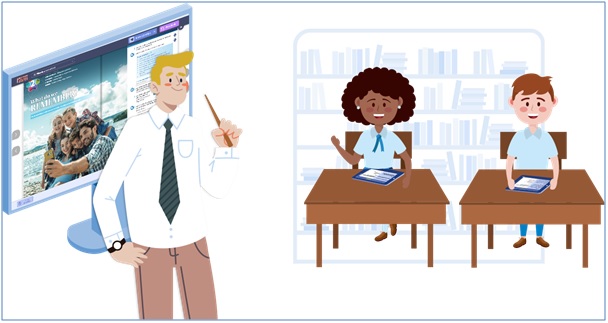 Visang Education provides digital activities that are seamlessly conducted between a teacher and students, both in-person and from remote locations. Furthermore, activities such as interactive learning and digital educational content can help students and teachers communicate more effectively. Sharing results with peers creates real-time interactions, allowing for direct collaboration via digital content. Visang Education will assist you from the beginning to the end of each course, whether in-person, remotely, or through a hybrid of both methods. Evidence suggests that when students interact with quality videos, 3D animations, animated characters, and games, they become more fluent in their subjects. Visang Education's professional designers created all of these.
Visang Education Oxford Discover Futures
Oxford Discover Series is a digital learning program based on the Oxford Discover Series published by Oxford University Press that enables teachers and students to interact in a classroom setting.
With an inquiry-based approach and a focus on the 21st-century skills, the Oxford Discover Series empowers students to shape their own futures.
Visang Education Oxford-discover More Activities
'More Activity' is the interactive learning based activity provided in each unit to maximize learning effect.
Word Learning: To keep up with the class's progress, different words can be used in each section of each unit.
Word Quiz: Teachers can administer a quiz to assess their students' comprehension of the vocabulary.
Reading: The activities provide opportunities for increased comprehension through reading topics and various activities such as Listen & Repeat, Read-Along, and so on.
Listening: The listening activity is completed by students using audio files provided by Oxford University Press.
Speaking: Students can discuss each unit with their classmates during unit-specific speaking lessons.
Writing: Students can practice essay writing and share their progress with their peers in the writing sections.
If you are looking to learn English with interactive and digital learning program, you can find it at Visang Education.
Click here to contact Visang Education
View more: Interactive and Digital Learning Program
Sponsor Ads
Report this Page
Created on Jan 23rd 2023 03:05. Viewed 63 times.
Comments
No comment, be the first to comment.