How to Choose the Web Hosting Package that Suits you Best
by Hussain S.
Web Hosting Service
Web hosting, in simple words, can be explained as the service of providing storage space for any website or application on an internet server. Once your website has been made available on the internet, it then becomes accessible to other computers connected over the internet. However, there are multiple types when it comes to hosting your website.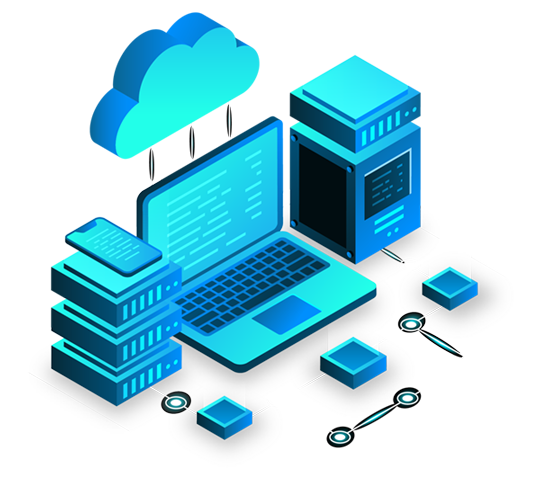 What are the types of web hosting?
Dedicated Hosting:
Dedicated hosting will offer you complete administrative control of your web server with complete root access. It's up to you to install any software you want.
Reseller Hosting:
Reseller hosting enables one to re-sell or rent out the same hosting services that are being offered by the parent hosting company.
Shared Hosting:
If you own a blog or run a small business that is in its growth years, shared hosting is a great option to begin with. It is incredibly affordable as your web-server space is shared by several other websites. It is also very easy to use. However, the downside is that because it is a shared space, an overload of another website will cause even your website to slow down. Besides that, you have limited control over the shared server.
VPS Hosting:
VPS hosting can be considered as a stronger, higher, and more advanced form of the shared hosting service. While still sharing the server with other websites, your assigned resources are not shared with any other party. If a dedicated server is a little out of your budget, VPS is most certainly the way to go.
WordPress Hosting:
If you own a WordPress website or blog, it is highly recommended that you go ahead with the WordPress hosting package, especially because WordPress hosting is specifically optimized to cater to the WordPress website.
Tips for choosing the right web hosting package
As the market for web hosting in Dubai is rapidly growing, you will be spoilt for choices when it comes to choosing one. In order to know which of the web hosting companies or agencies will prove most advantageous for your business, you will have to ask yourself a set of very important questions. Some of those questions include:
· What is the kind of website you plan to get hosted online? Is it a blog, a news website, an e-commerce portal, etc.? This will determine the amount of web traffic you should expect and how robust an infrastructure you would require to host your website.
· What are the objectives of your website and how fast do you see your business expanding online?
· Is there any hand holding you would need when it comes to hosting? If yes, for how long?
In accordance with your answers, you will have to determine the importance of a bunch of other requirements. Some of those are:
· Bandwidth
· Control; how much of the root control would you need of your server?
· Cost; how much are you willing to spend on the web hosting?
· Storage space
Once you are able to deduce all the requirements by comparing what each of them has to offer, you will need to enquire about:
· The uptime on offer
· Their customers base and whether they have satisfied customers or not
· The company's online reviews and testimonials
· The availability of 24X7 customer support
· The availability of related products like security, backup, and email services
· The availability of Mobile Access
Web hosting has now in many ways become a necessary tool for a business. If you want your business to maximise on web hosting, the above tips to find the best web hosting services will enable you to do just that.
Sponsor Ads
Report this Page
Created on Nov 12th 2019 01:50. Viewed 289 times.
Comments
No comment, be the first to comment.